Location Name or Route:
Upper Days Fork / Flagstaff Ridge
Comments:
Plan was to go up Flagstaff and ski some laps in upper Days Fork. I expected there to be a good amount of tracks from the last few days and that the shady lower angle areas would still be skiing well. I was wrong, very wrong. The entirety of upper Days from Jaws all the way around past Flagstaff Point was scary wind buffed and looked loaded. There were only four visible tracks on the East facing slope of Upper Days. There was a full length slide in the middle of Two Dogs that looks to be a few days old that I don't believe has been reported yet (pics 3 & 4). The crown was not visible and appears to have been wind buffed over. There were side crowns visible all the way to the flats. I've marked two clear debris fields that were visible still in the runout. Decided against skiing anything in Days and just walked along the now melted out ridgeline to get a look at the deteriorating conditions out there, and then down stepped through the 2 to 12 inch deep SW facing Flagstaff to ski Toledo bowl out. Toledo bowl skied much better than expected and was a mixed bag of wind crust at top, some soft in the middle and some wet at the bottom.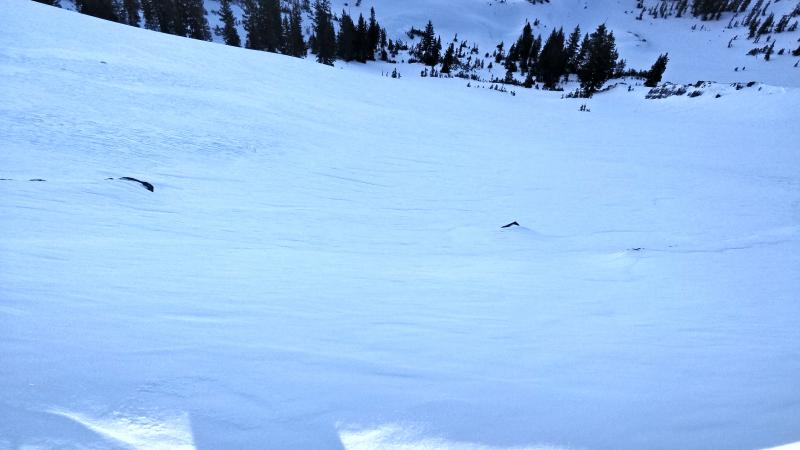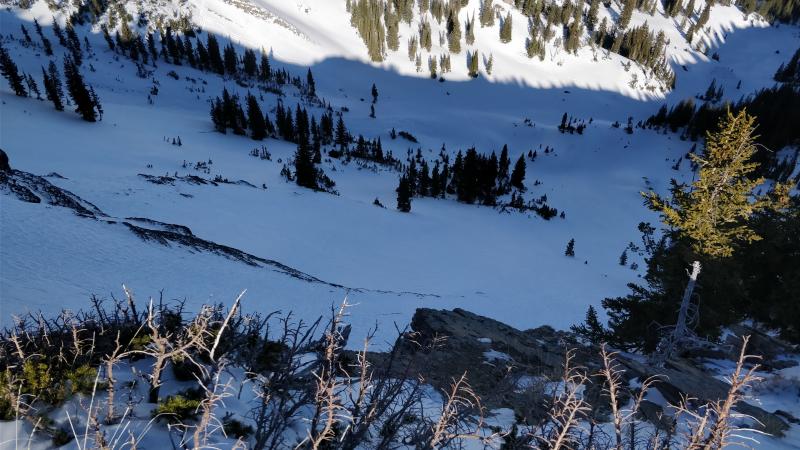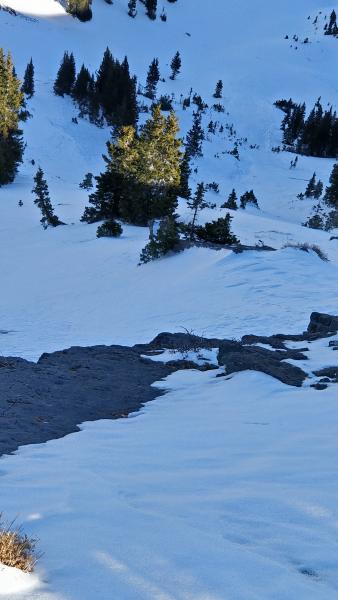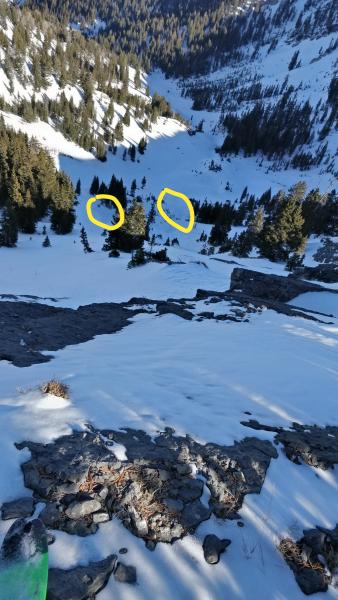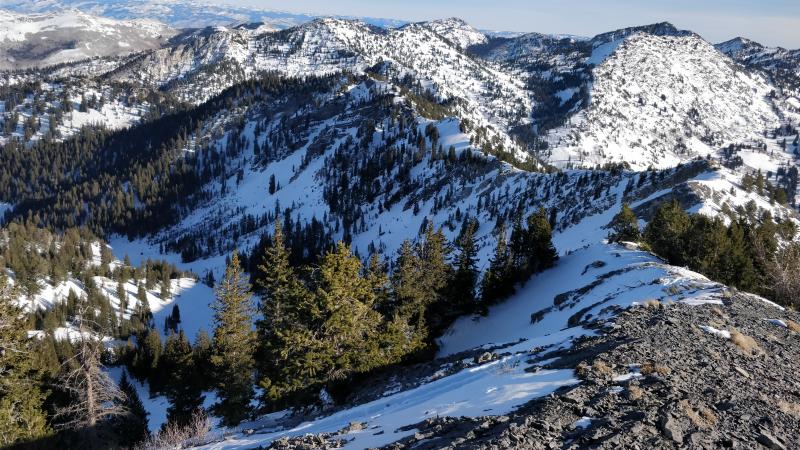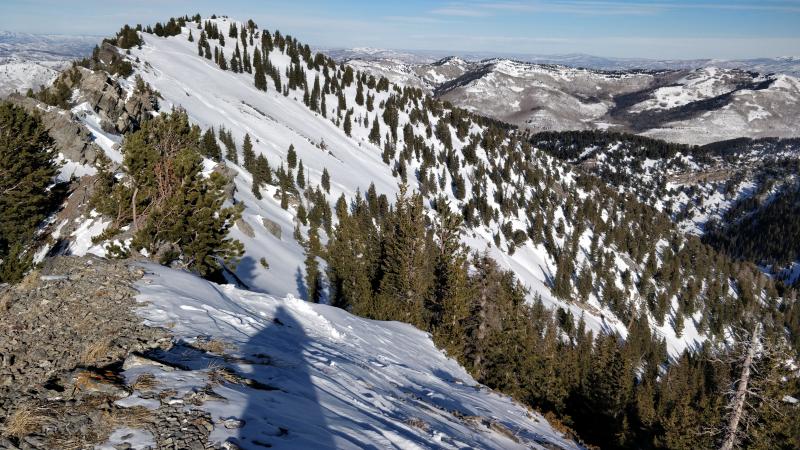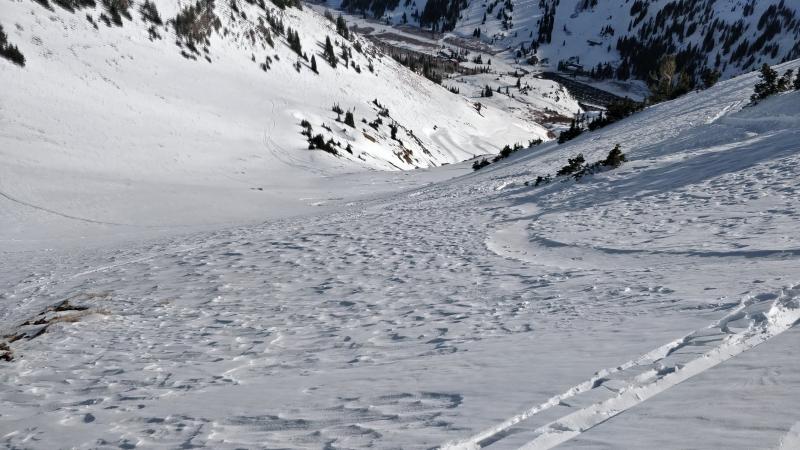 Snow Profile Coordinates: