Comments:
Started the day up on the Guardsmans pass road and ended up on the west side of Scott's Bluff, high wind speeds on the ridge line was loading up the N-NE facing slopes on the PC Ridgeline. I was a bit surprised not to see any natural activity on Scott"s or in South Monitor but I have a feeling the slab has stiffened up now and needs some sort of trigger to collapse the slope which is tough to do from the ridge line due to wind scouring. Down out of the wind we experienced multiple large collapses with shooting cracks on road cuts and steep test slopes. We did manage to get one steep roll over to fracture and move a few feet, it broke about 16 inches deep on large grain facets. At this point in time it seems like the gun is loaded on several steep upper elevation N facing slopes that have not slid and a trigger is all that is required to get the gun to fire.
Photos: Shooting cracks in the inverted snow-pack, fracture initiated on a steep roll over, wind forming drifts on the road.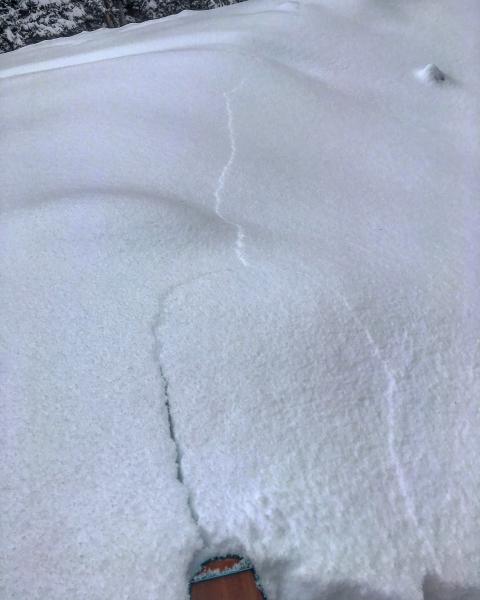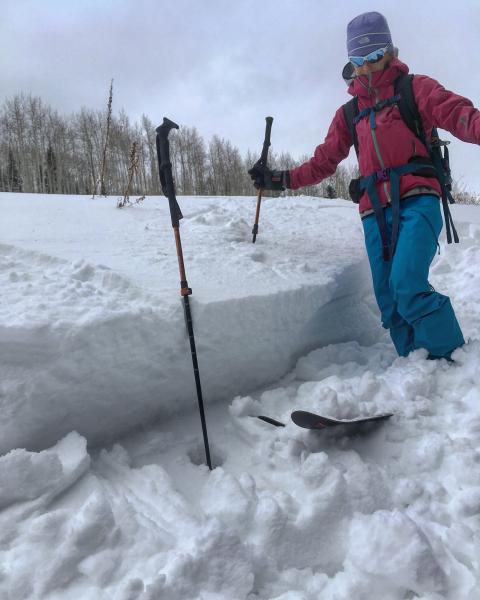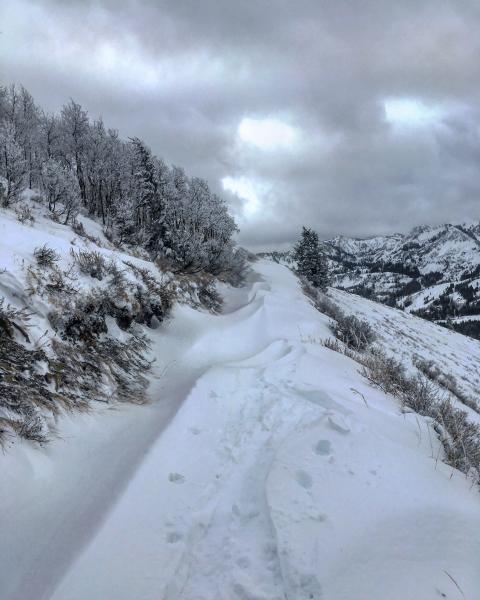 Still think considerable for upper elevation E,N,W facing slopes that have not avalanched especially if the wind continues to blow.
Snow Profile Coordinates: