Comments:
Was expecting to see more avalanche activity than I did today but some crowns were blown in and the light was flat most of the day. I did note avalanches in No Name Bowl, far right corner of South Monitor, West Monitor in the middle and one fairly decent size slide on the West Willow ridge line. I also took a look at a slide on the riverbank just above Buttler that looked like it was triggered late in the storm by a snow plow, it only ran 20-30 feet down into the creek but it was well connected and was around 100ft wide. None of the slides we looked at seemed to step down to the ground and it appeared most ran above the Thanksgiving Day crust.
Photos: shooting cracks from a collapse we triggered in No Name Bowl, and the river bank slide.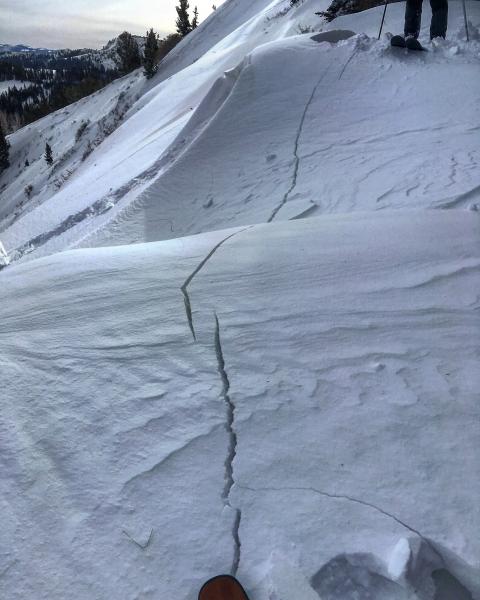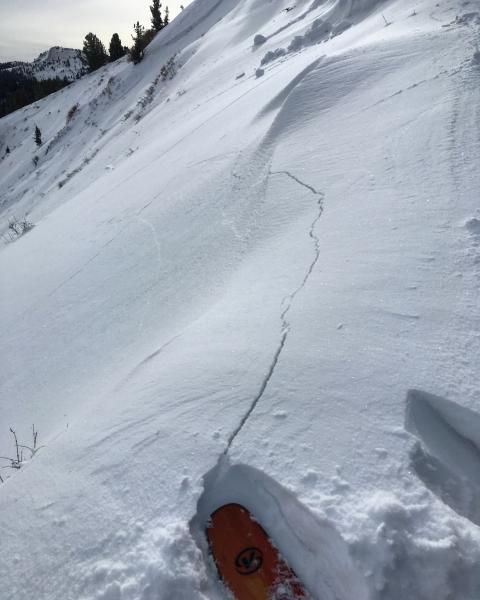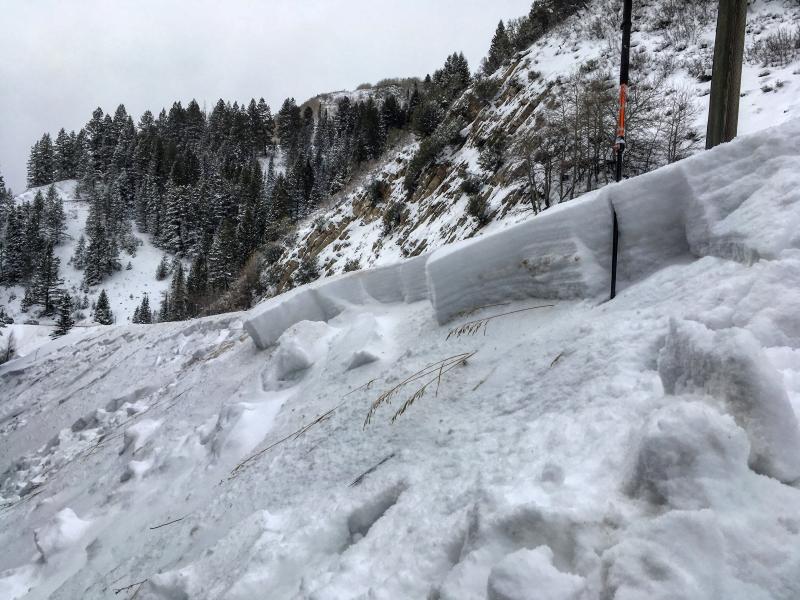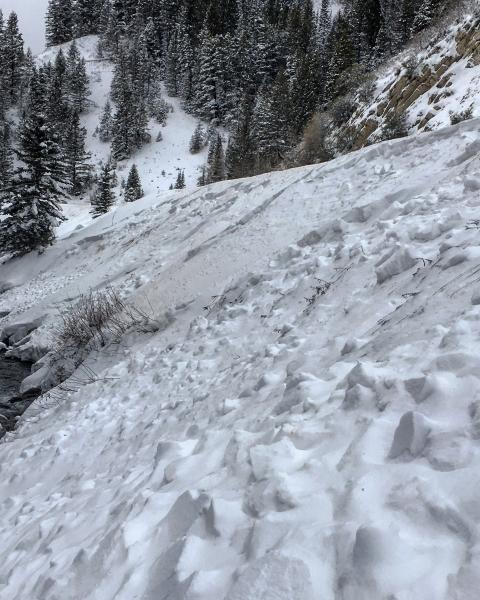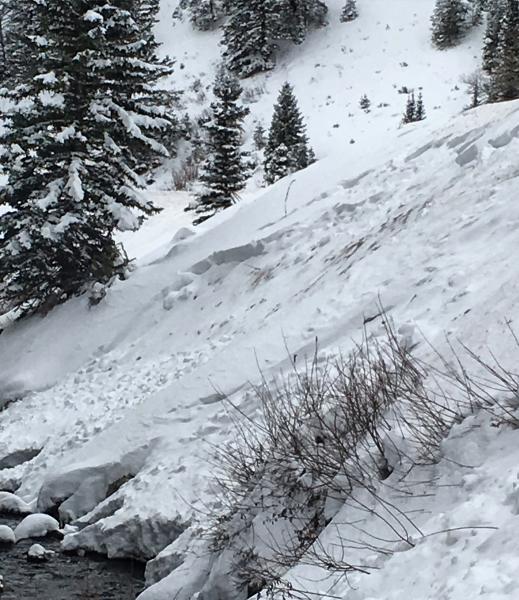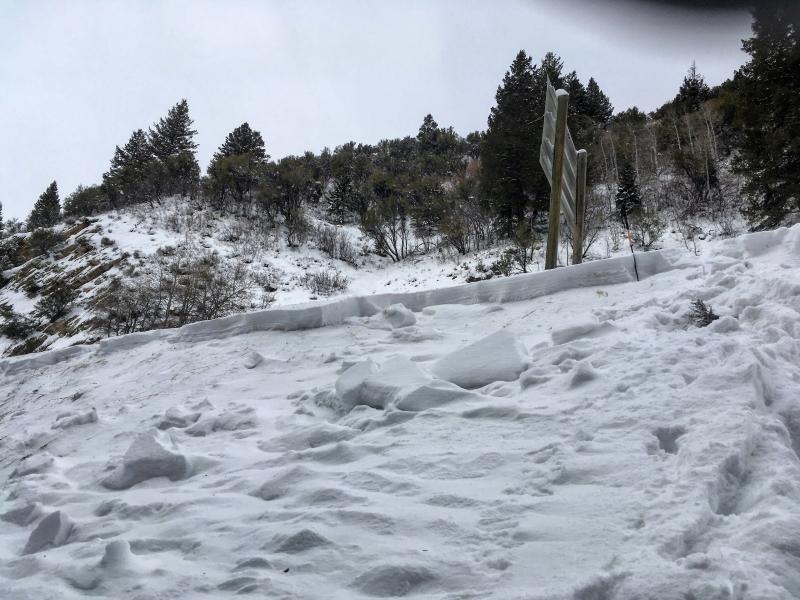 Not sure how you could go with anything except considerable on steep slopes with old snow underlying them that have not slid. There's a slab and weak snow under it, it may need more weight to collapse it, but does that mean the weight of another storm or just the weight of a person? I don't have an answer for this question so I choose to error on the side of getting out of the mountains in one piece.
Snow Profile Coordinates: