Comments:
Was curious about what the NE winds from yesterday did in Cardiff Fork, they certainly didn't improve things. Lots of breakable wind crust and thin wind slabs on NE and E facing. I did note one natural avalanche that ran toward the end of the storm in the E facing Cardiac Bowl area. Looked to be a small pocket that pulled out up in the rocky chutes and ran down until it hit lower angle terrain. The wind was definitely picking up as the day progress, scouring some slopes and loading and slabbing up others. Not much has changed in the basement of the snow pack, it continues to weaken to the point where I was getting facet sluffs gouging down to the ground in protected N facing terrain. I also had localized cracking in obvious wind drifts on the face of LSB and what their resting on is pure facets.
Photos: sluffs gouging down to the ground in steeper terrain, small avalanche on the ridge, wind moving snow on the high ridge line and localized cracking in wind slabs on LSB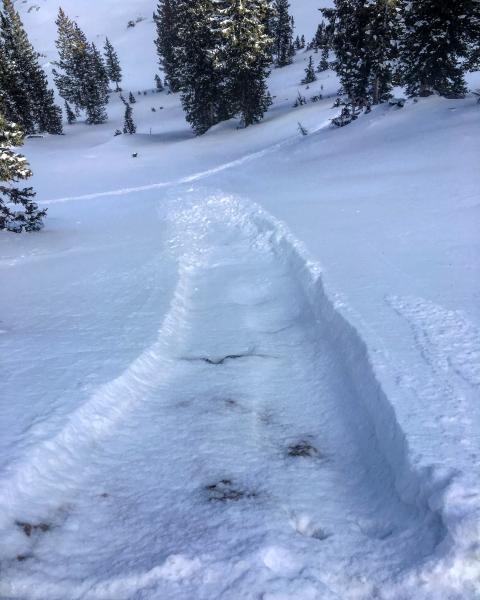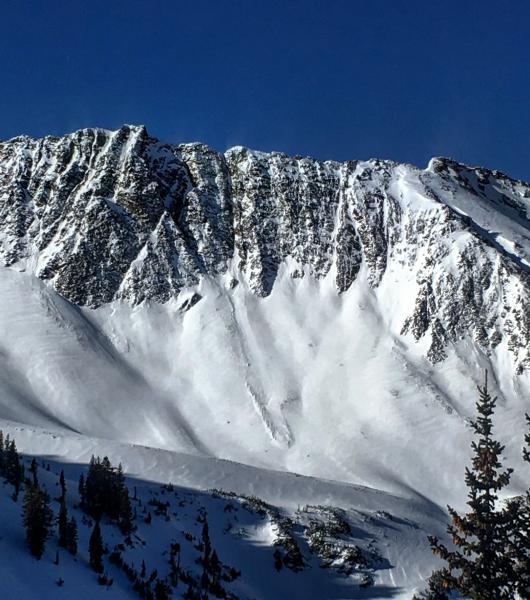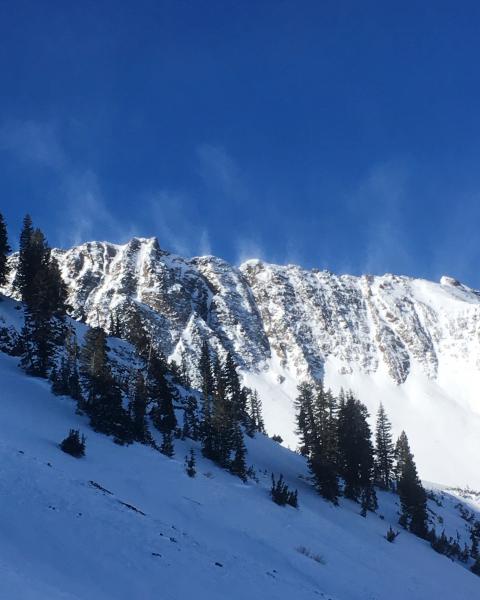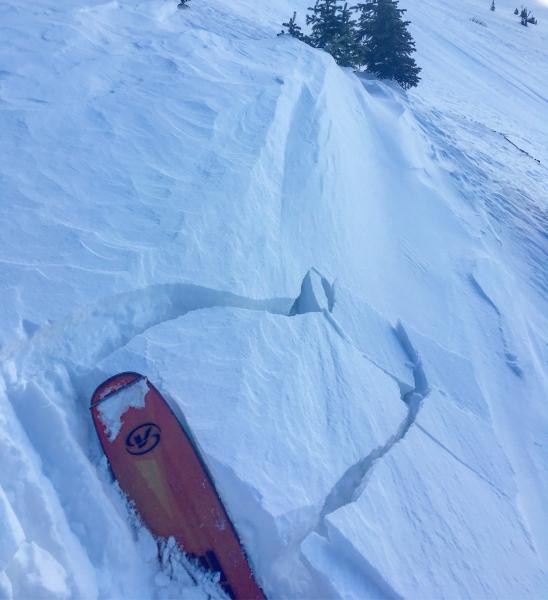 Hazard seemed fairly low today but with the chance of higher density snow and more wind I would think at least moderate for tomorrow, our snow pack sure doesnt seem like it will support much weight.
Snow Profile Coordinates: