Comments:
I was very supprised that the snowpack isnt a complete disaster. Yes we are going to have an avalanche cycle when it snows but I am not sure if we are looking at historical events at all. The issue with that is we will have a lot of smaller avalanches that will for sure knock people over and create trouble. We also have to see over the next week how much worse the snowpack gets. We have what we are calling the glacial layer at varying depths at different aspects and elevatinos. I actually found there to be less know and larger facets at higher elevations on north aspects than at lower elevations. I dont have a good reason for that yet but am working on it. We also have many more layers at the bottom of the upper elevations. We will see how those layers break down.
Mid upper elevation North Aspect - The "Refresher Crust" is starting to break down this is where i was seeing the largest facets at mid upper elevations.
Upper Upper elevation north aspect - Very shallow snowpack sitting on glacial layer. Much weaker snow altogether, 2-4mm facets about hs of 10cm above crust.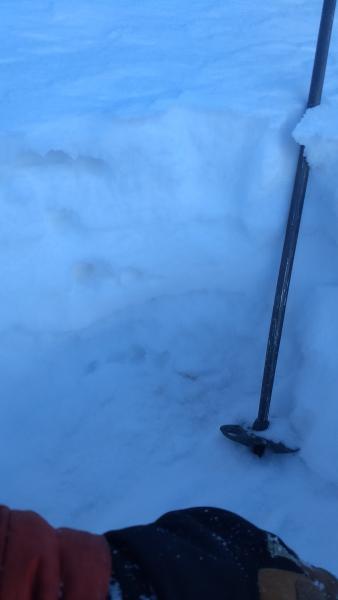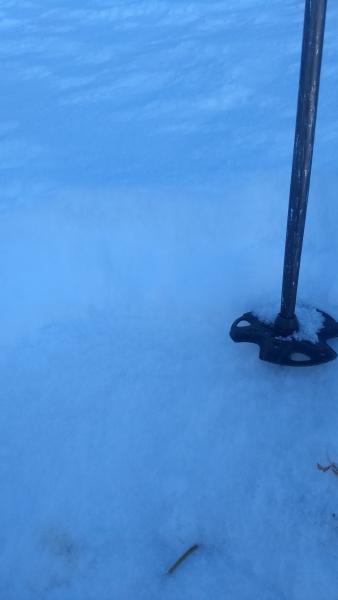 South Aspect upper elevation
North West Aspect upper elevation.t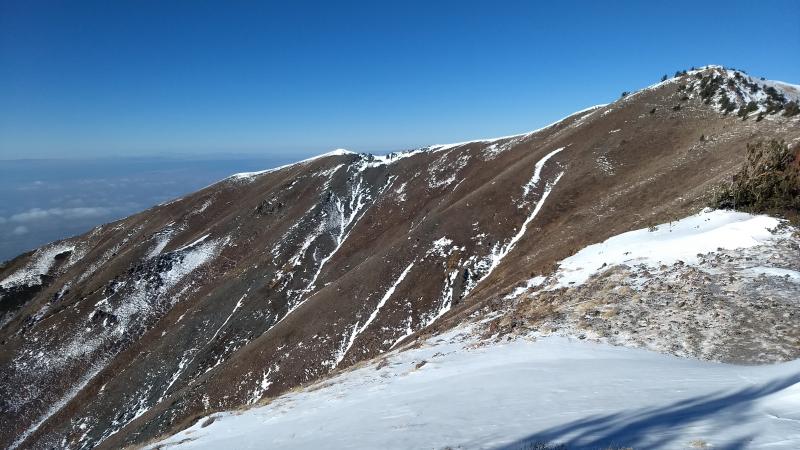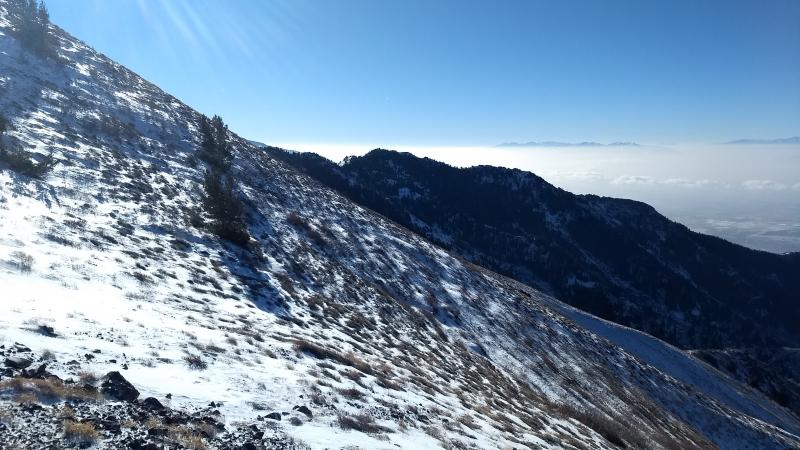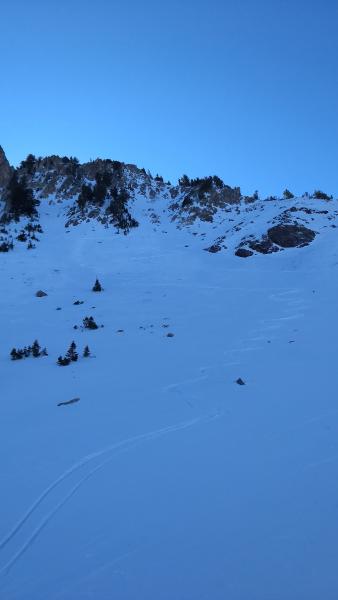 Snow Profile Coordinates: