Comments:
Access into the Whitney area is a little rough right now with rutted snow packed roads, patches of dirt and generally thin snow conditions.
Looking around the Moffit Basin area, some north facing slopes look fairly white, while the south slopes are still mostly bare ground.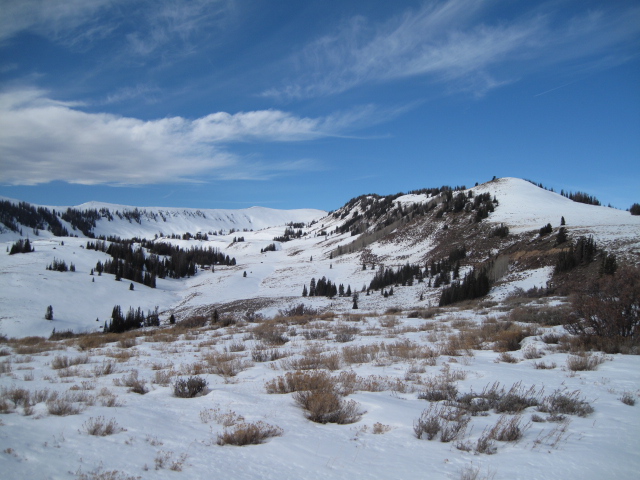 Many upper elevation north facing slopes in the the Moffit Basin went through a natural avalanche cycle during the storm prior to Thanksgiving. Steep rocky terrain with thin weak snow were the places that saw avalanches.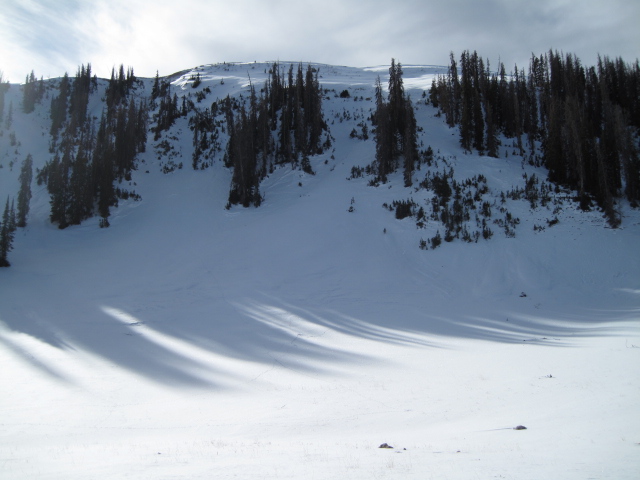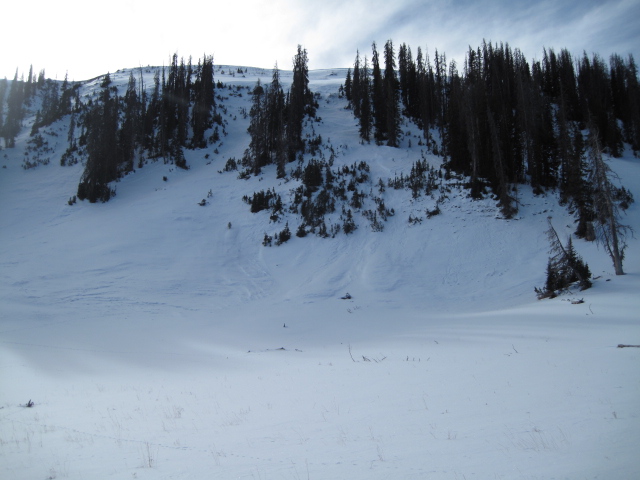 1. This small natural slide resulted from the surface snow that continues to weaken with clear cold nights. 2. This extended column test propagated a fracture across the column with 13 taps from the elbow. The weak sugary faceted snow near the ground is the weak layer.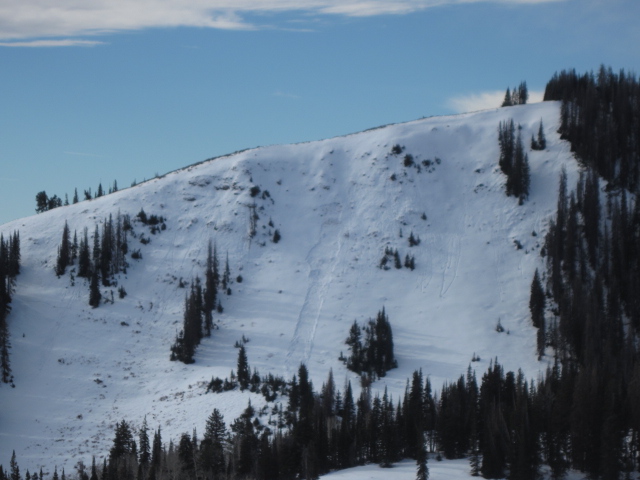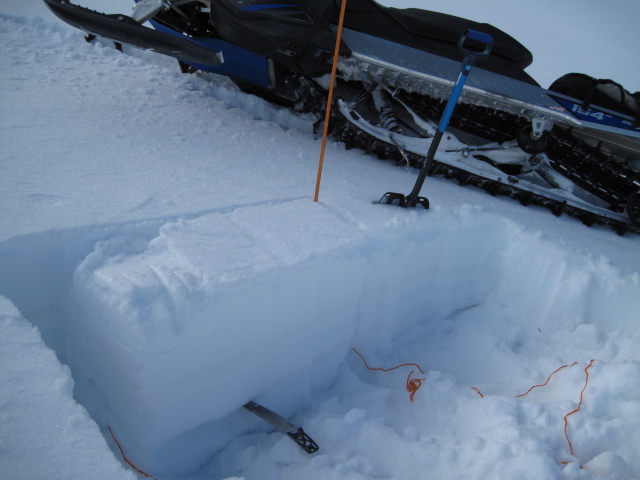 Snow Profile Coordinates: