Comments:
Took an afternoon stroll up Cutler Ridge to do some "homework" prior to the next storm. Was hoping to find the reported 9" to 18" of snow, but it must have been higher. Ran out of daylight at 7500' and turned back around. Not enough snow to ski, with many objective hazards still present and too much friction due to underground to allow anything.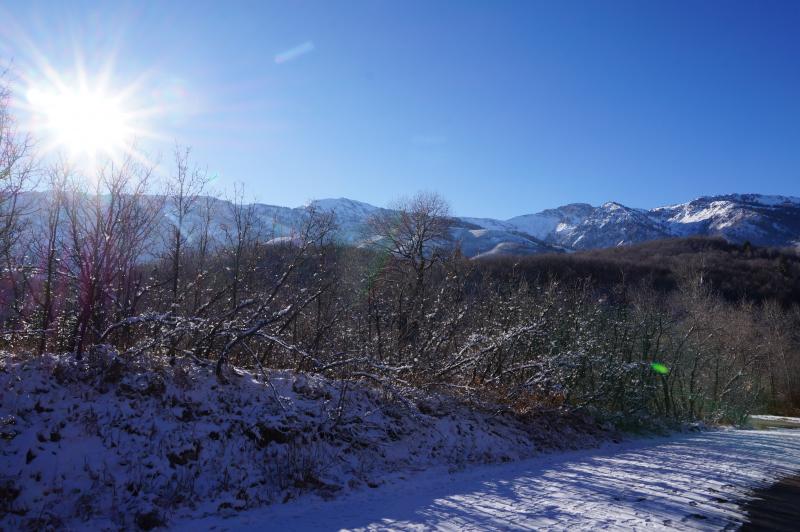 3/4" facets found on the hike up below 6500'. I think this was due to the stream which shared the trail. This thick faceted layer disappeared higher up (could also have been due to winds).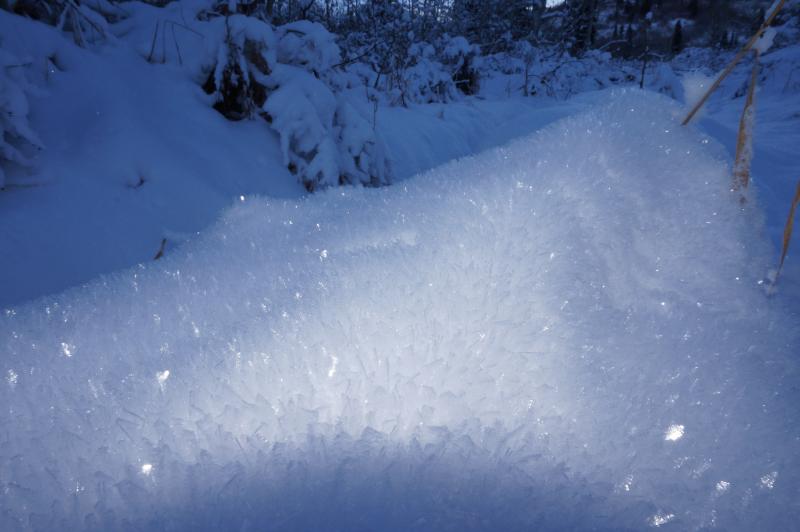 All aspects above 7000' were holding on to snow. The first photo is showing the ridge to the north of Cutler (sorry for the poor focus; my camera was acting up). The second shows looking east towards Powder Mountain.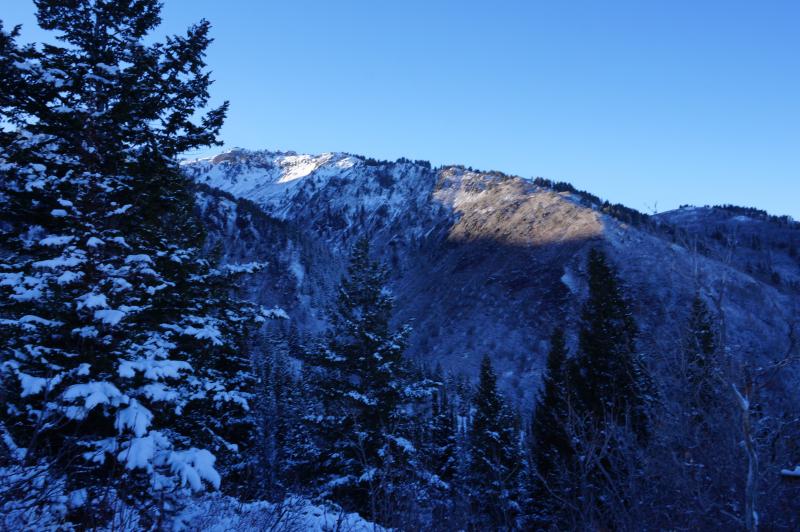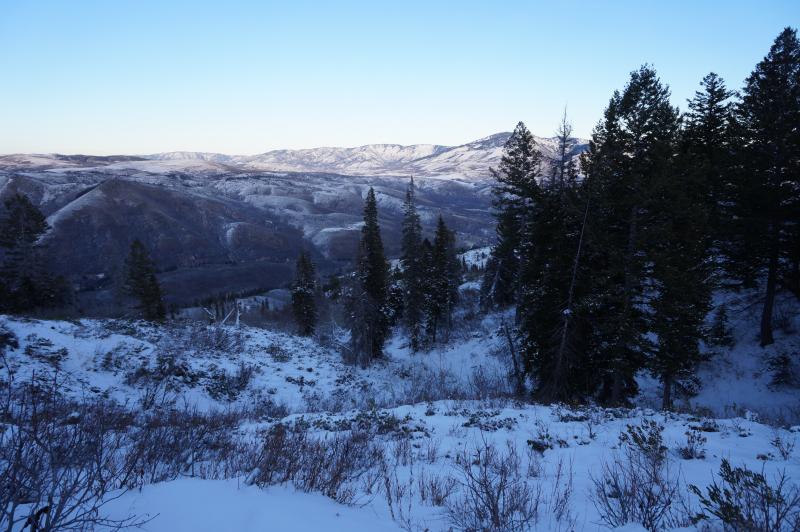 View from 7500', looking south towards Rodeo Ridge. Overall, kind of a low amount of snow. Summary: the recent snowfall was not enough to cover rocks or bushes. Ben Lomond needs a few more storms. The most recent snowfall either fell on bare ground, or has already started sharing the characteristics of the older snow. With the large gap in storms coming up, I would expect this to turn into a thick layer of facets before the next storm. These observations were mostly on north and east facing terrain which the Cutler Ridge trail tends to stay on.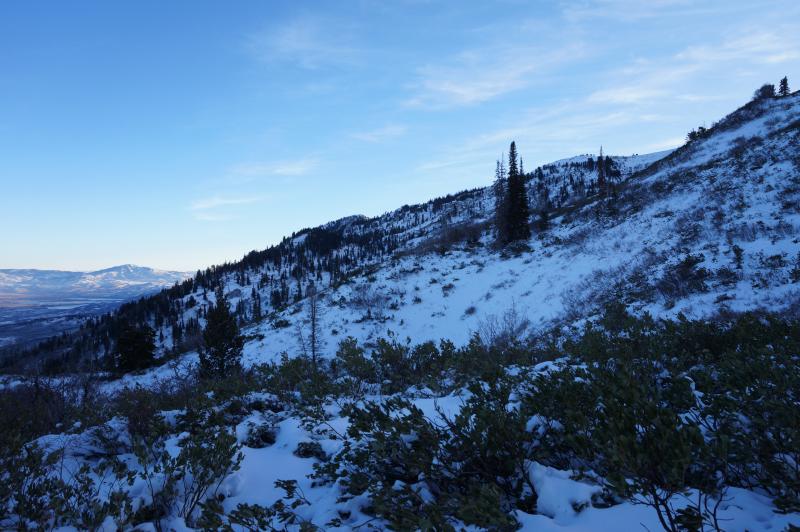 Snow Profile Coordinates: