Comments:
The winds brought down several trees overnight and we ended up having to clear several trees from the road on the way up to Tony. There was also a fair amount of drifting through the day on the upper ridges.
We parked our truck about half way to the lake and by the time we came back to our truck in the afternoon there were plenty of people digging out stuck vehicles in the last couple of miles before the lake.
We rode in the Tony Grove Area (Lower Beginner Bowl) and found excellent turning conditions. There was a total of 30 inches on the ground, the lower 15 inches was completely saturated from warm weather and rain prior to the snow. If the snow was faceted prior to the storm it is is hard to tell now. The new snow came in right side up and rode very well. It snowed an additional 4 inches while we were riding.
We dropped several small cliffs in the campground amphitheater and there were no signs of cracking or avalanches. We did not notice any signs of recent avalanches and felt like the old saturated snow and new medium density snow bonded very well.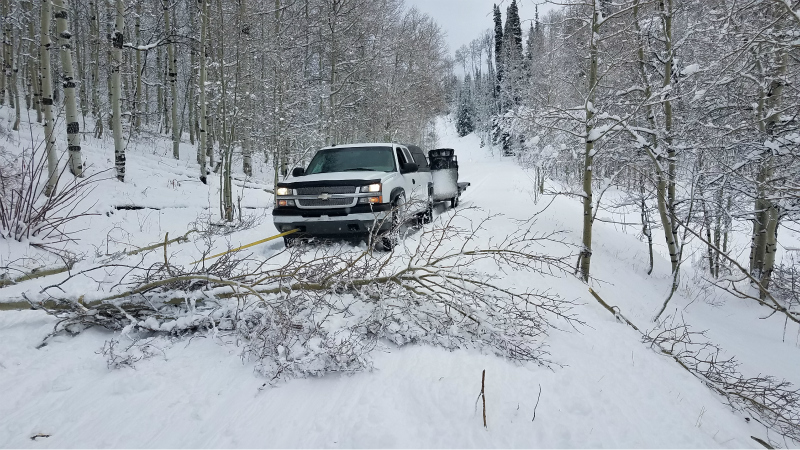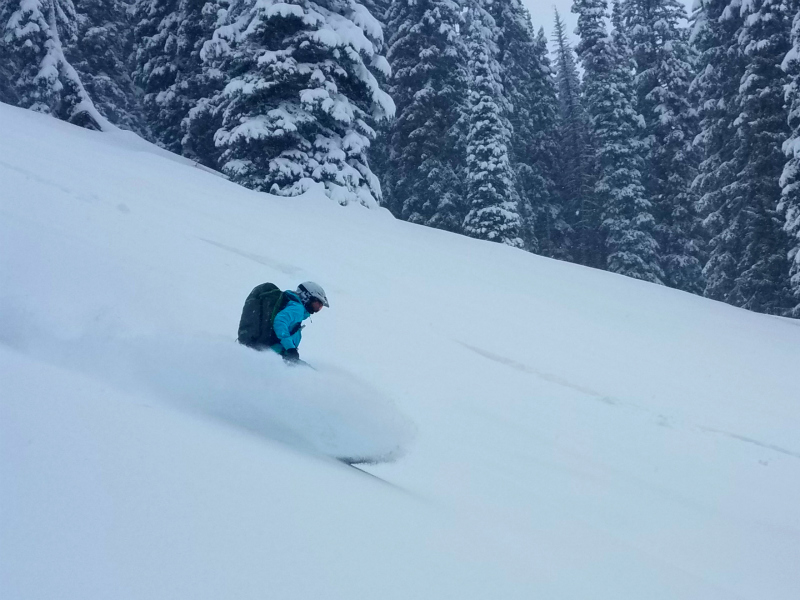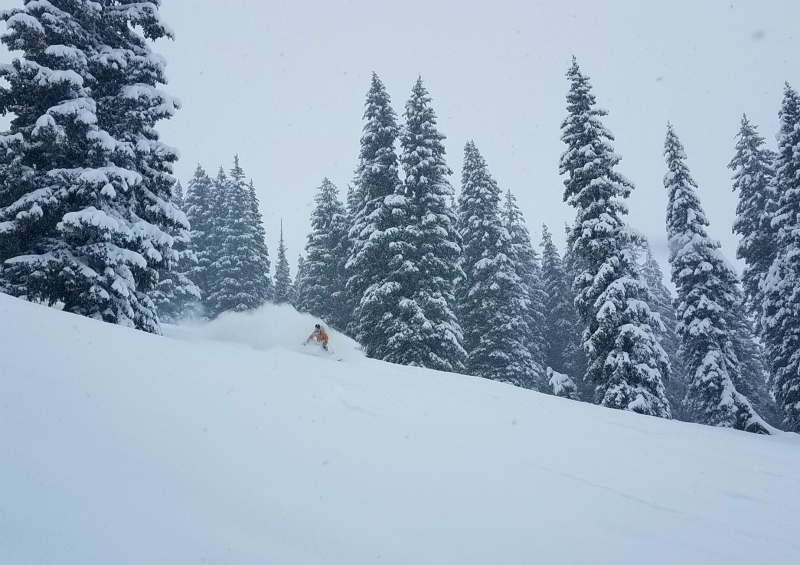 Snow Profile Coordinates: