Location Name or Route:
Snowbasin backcountry, and Powder Mountain
Comments:
Here is a view of Mt Ogden (with the towers), and Malan's Basin, today. The NW facing ramp holds a bit of snow down to 8000 feet in elevation. In my first few years in the area, I used to think this ramp was pretty much always safe, but then I saw it slide naturally one year, from the trees in the starting zone, and run about a thousand feet. It doesn't slide like that often, but it can happen, particularly when a bad layer exists near the ground from early season snow.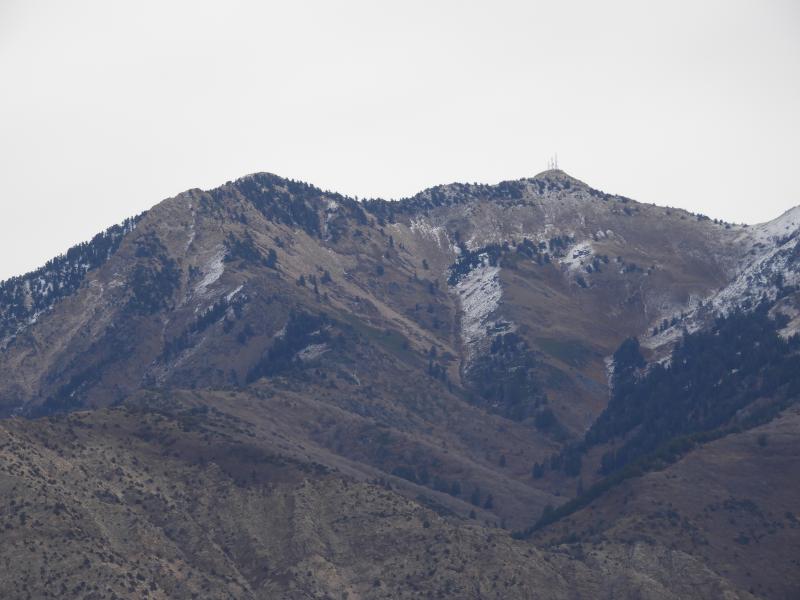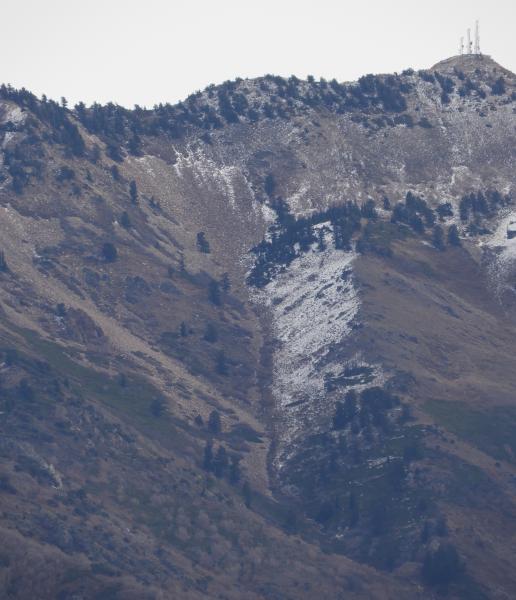 Moving to the NW chute on Mt Allen, here is are some views of the Banana chute. This view is looking SE, at the NW exposures. In early and mid-winter, this area is more shaded, and acts more like North exposures. (In late winter the higher sun angles hit this area with more sun, and the west slopes can really get baked in the afternoon.)
Again there is very little snow below 8000-8200 feet. In the zoomed photo of the Mt Allen summit, with the Mens Start shack on the left, there is a bit more snow amongst the abundant rocks, probably similar to the 6" depth that was present at 8800 feet at Powder Mountain.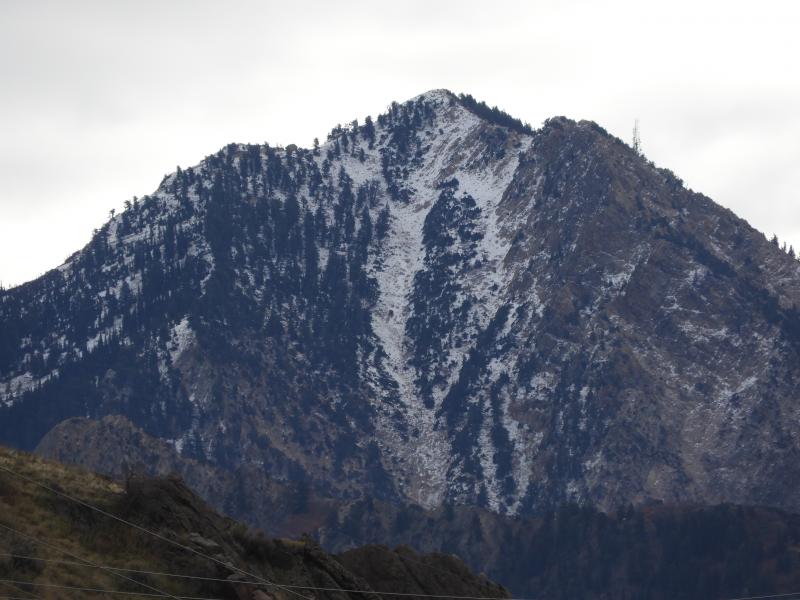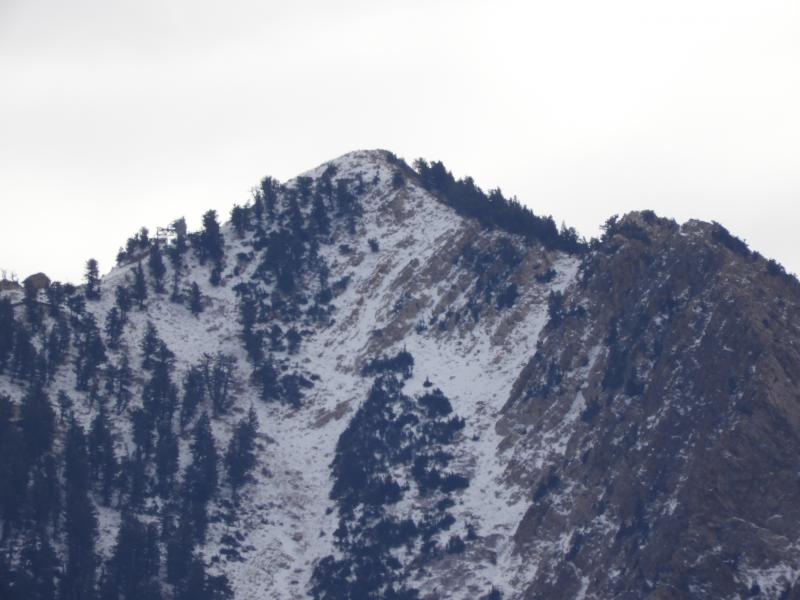 Moving to the North, NNE, and NE aspects in Hells canyon, there looks to be a bit more snow at the top of those avalanche paths, in the 8500 to 9000' elevations. It would be great if the coming storm rains a bit on these notoriously dangerous starting zones, to consolidate the old snow layer that exists right now. This view is looking south from the Powder Mountain summit road.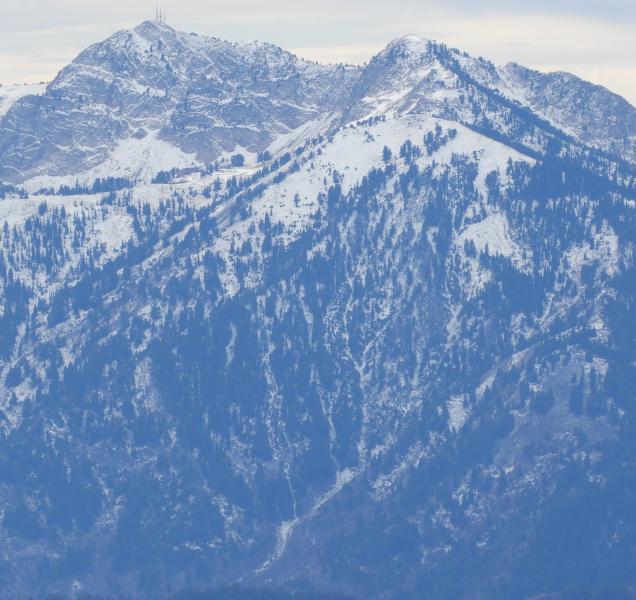 Finally, a view of the NE aspects north of Ben Lomond peak, also holding enough early season snow to be a problem, unless the warm temps and some rain consolidate it. This view is from the Powder Mountain summit road.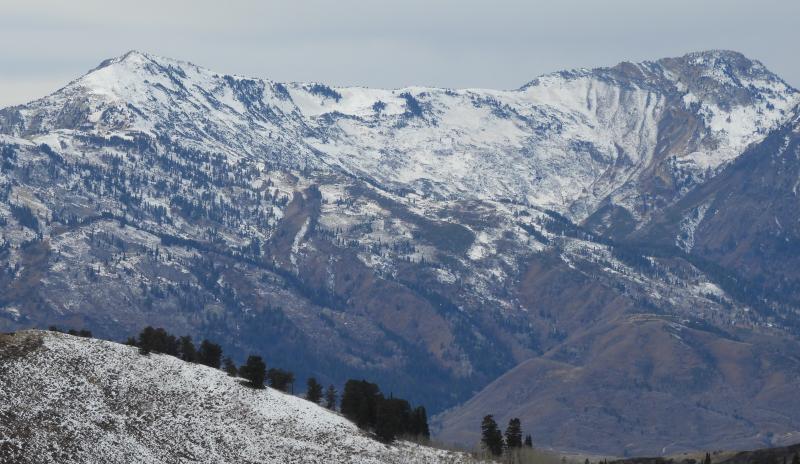 Snow Profile Coordinates: