Comments:
Photo below is from the Spanish Fork/ Salam area, this seems to be the sweet spot. Nebo was similar. Enough coverage to warrant concern.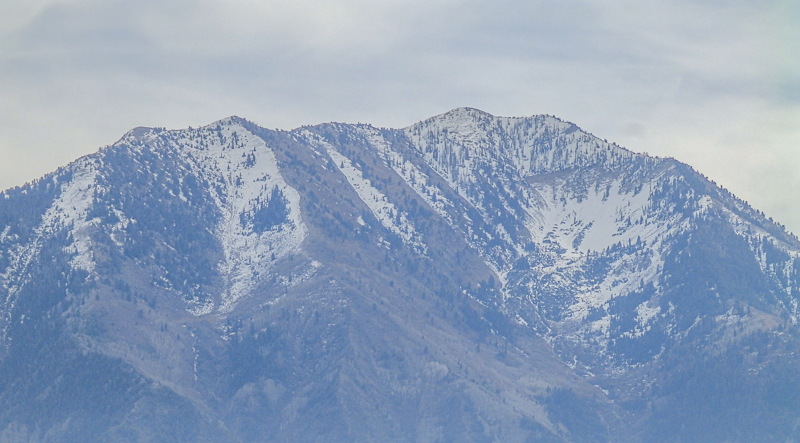 Other ranges going north to south:
Pahavnts, patchy coverage above 9,500. Likely enough snow on an isolated basis to cause concern.
Tushers, patchy coverage, last week reports from hunters was that much of the snow was icy. The elk were using it to stay cool in their winter coats.
Brianhead - Patchy snow in cool shady places. Folks are still biking in the Navajo Lake area. Brianhed Peak looked to have less snow than the ranges to the north.
I always try to get a handle on early season coverage before winter starts.
Also a good reminder to check the gear and do some pre-season beacon drills.
Snow Profile Coordinates: