Comments:
It was a nice day to get up high and check~out the views of the High Uintas.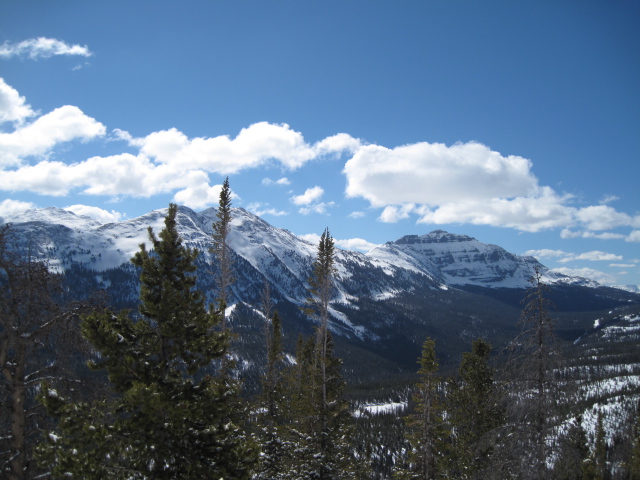 1. This past weeks wet and cold weather had an east/northeast flow and as a result northwest facing slopes had the best riding and turning. Surface sluffing of loose faceted snow was a minor issue on moderate angled slopes, but could be a bigger problem in steeper terrain. 2. Don't like to show turns, but thought the photo of minor surface sluffing was ok to post.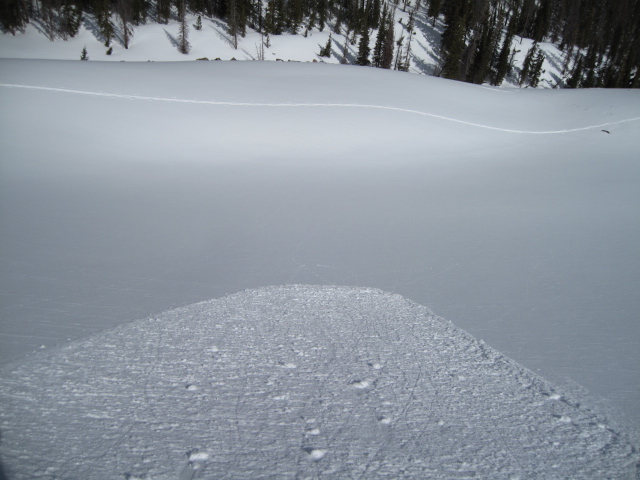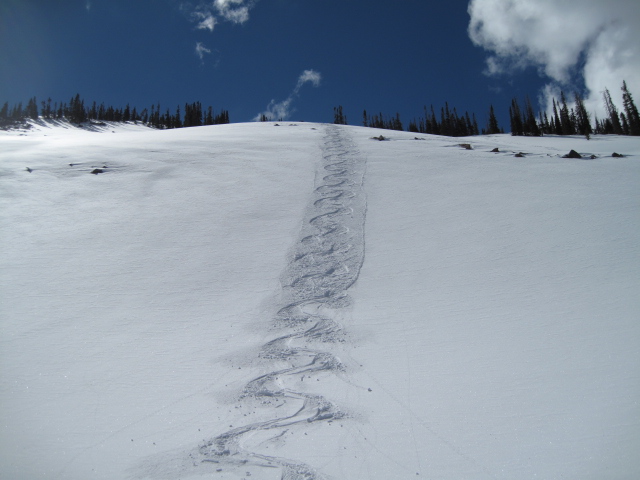 Wet loose sluffing was going off as early as mid~morning as the new snow was getting it's first direct sun.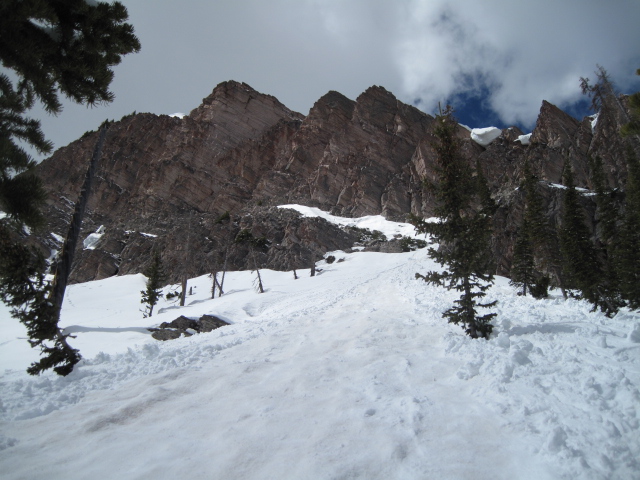 Snow Profile Coordinates: