Comments:
Travel today was Red Pine to White Baldy. High quality travel and ski conditions in the alpine right now!
Few things I was looking for:
- fresh wind drifts
- loose, wet avalanches.
I did find widespread, pencil-hard wind slabs in the upper elevations from the few windy periods this past week. These slabs were hard and very supportable, and not sensitive at all to the weight of a skier. Despite the sustained winds, there is such little loose snow available for transport that it is unlikely there are any widespread drifts at the upper elevations. (Am also guessing that much of the snow that was moving was likely sublimating.)
Despite the strong sun, in open areas of the alpine which were exposed to the winds the snow surface remained cool, minimizing any wet activity. (I did run into a couple of friends who skied Lake Chute and they were able to get a few loose wet sluffs to move on the wind-sheltered east aspect by late morning.)
I was back at the White Pine trailhead by 1 pm and while I was out the hazard was Low. I wouldn't be surprised if there was more wet activity later in the day today, especially in areas that were sheltered from the wind.
With cooler temperatures and clouds for Friday, hazard is likely Low.
Winds off of White Baldy - likely sublimating.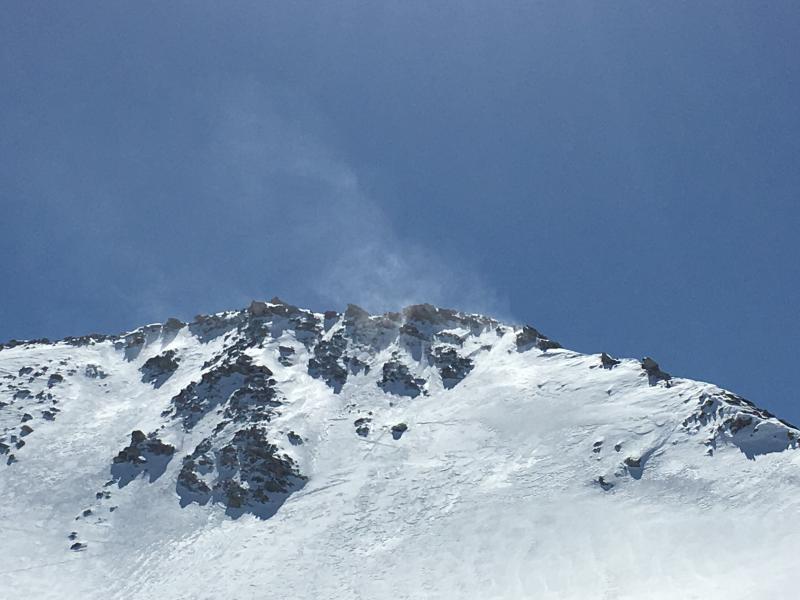 Despite nearly 50 cms (20") of storm snow on Sunday, there was not widespread wet activity this week likely due to the progressive warm-up. This is the view of the steep, east facing aspect above Red Pine Lake. There is evidence of some wet activity, but it is not that widespread and the slides were relatively shallow.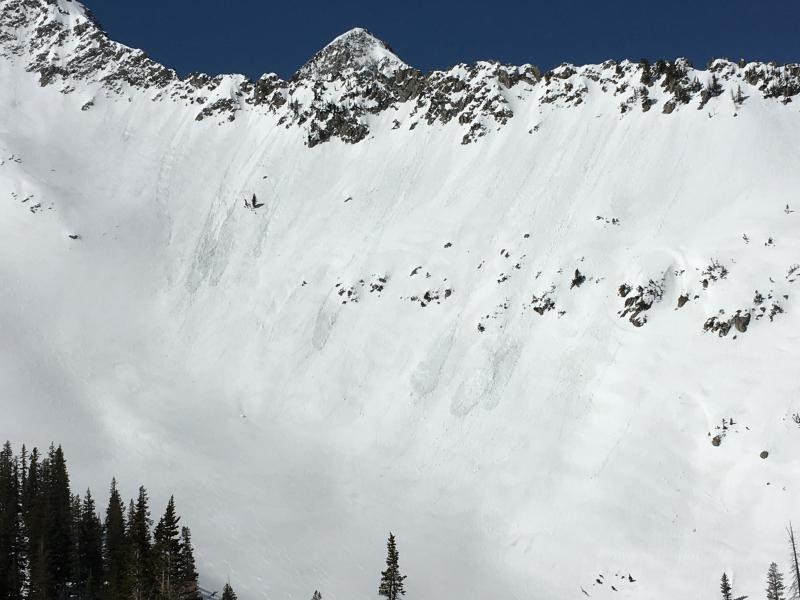 South-facing aspects in Little Cottonwood Canyon really took a beating in March.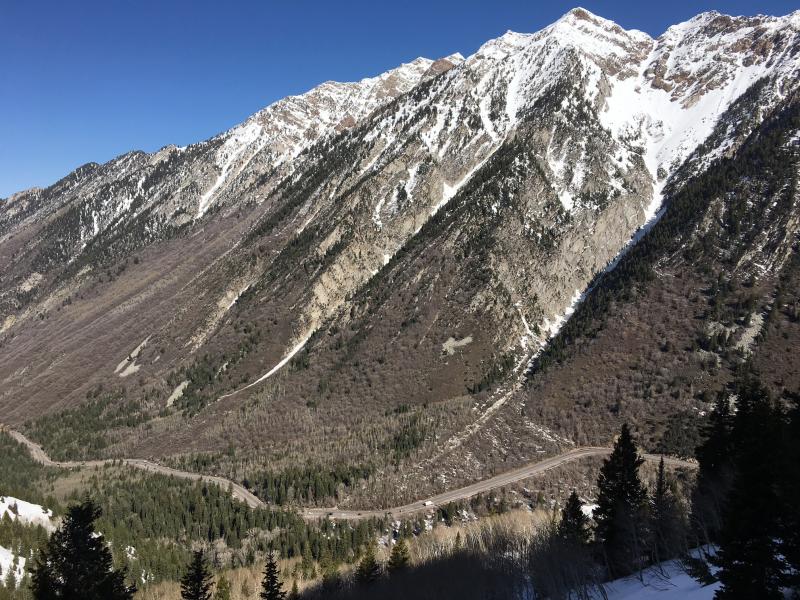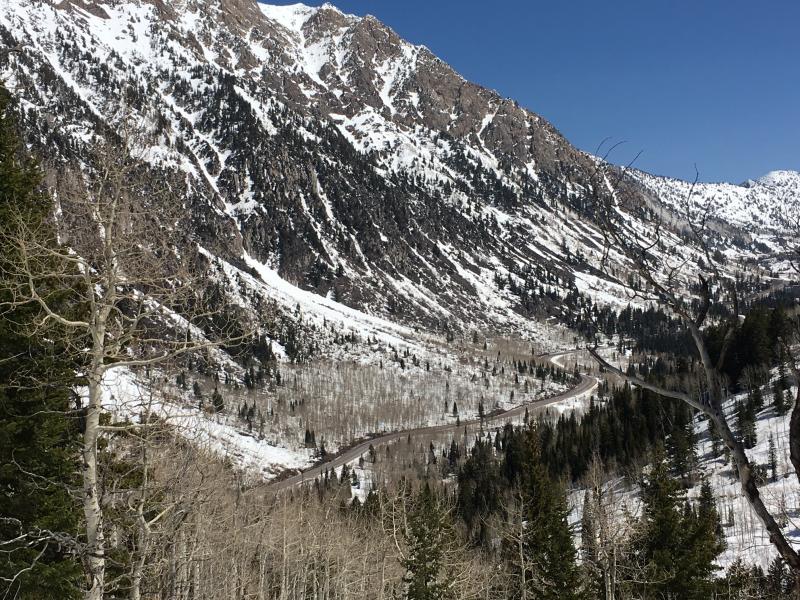 Snow Profile Coordinates: