Comments:
One more picture of these huge cornices that are along the ridge lines.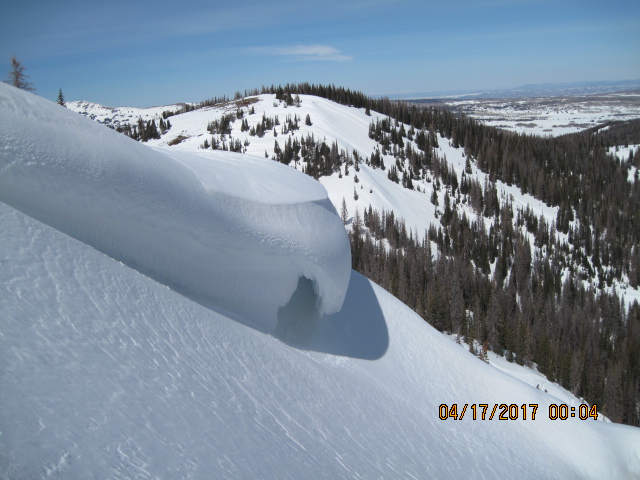 Came across this sled triggered slide that is a few days old at least? This slope has avalanched once and possible twice this season and it typically has some very weak snow around this rocky area. Digging around up near the crown, I was finding dry to moist faceted snow at the ground and hard to believe we're talking about weak snow this time of year. A small slide, but a rough and rocky ride if someone did get caught in this?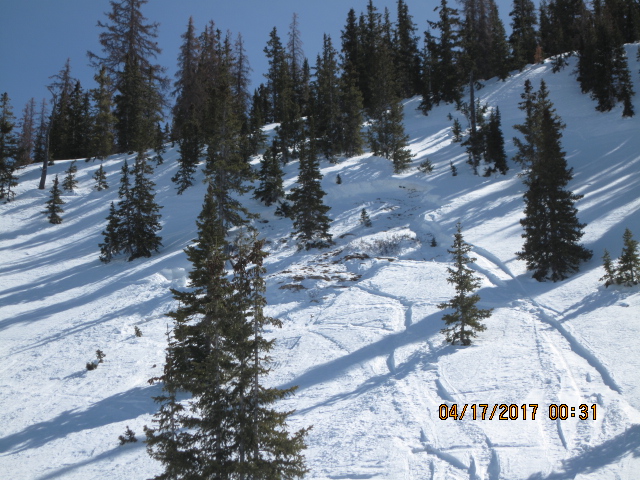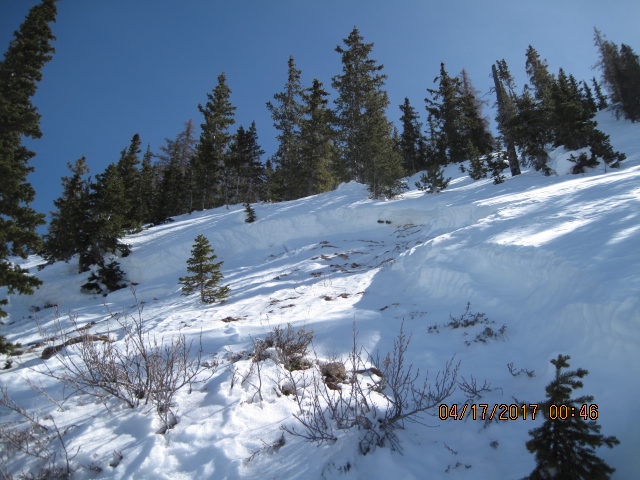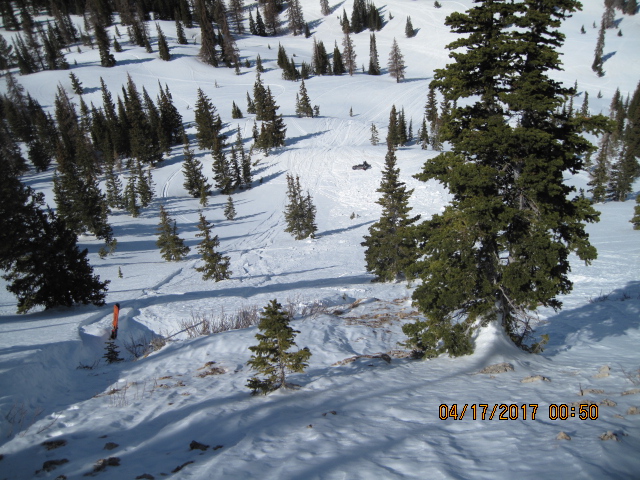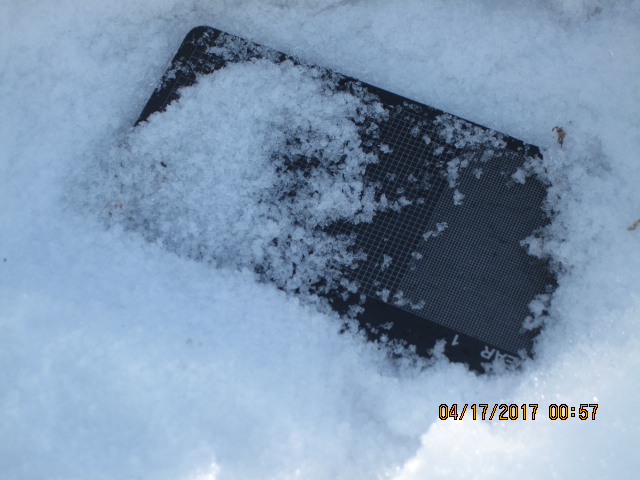 These unseasonably warm days are started to taking their toll on the trails.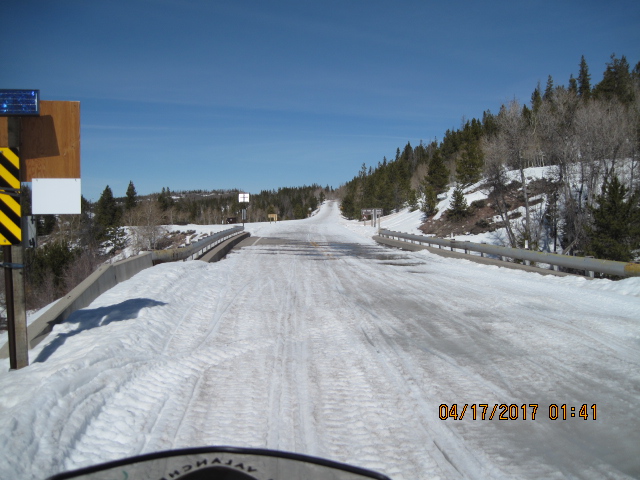 Snow Profile Coordinates: