Location Name or Route:
Aspen Grove, Coyote Ridge
Comments:
This is a photo of an avalanche that most likely occurred on Wed. 3/15/17. This is the "Jesse James" slide path off of East Peak that runs out across the Sundance Nordic Center. It appears that this started as a large sluff near the top of the path, then triggered a slab avalanche beneath the big cliff band in the middle of the path. The debris pile is quite large. The take-home point here is that even this large avalanche leaves a lot of snow left for multiple rounds of the same type of slide. I think we're heading into a period where these slides will be numerous and potentially destructive in the next few days.
This is a classic skier-triggered wet slide that starts as a ski-width sluff and quickly entrains more snow and fans out. It's hard to tell from the photo, but the deposition is large, definitely deep enough to bury a person. Some of the chunks of snow in the debris are 4-6 feet in diameter. From the tracks, it appears that the skier was able to avoid being caught. I would expect that this type of avalanche could be triggered more often than not on similar slopes. This slope faces SE and is an estimated 37-38 degrees in steepness.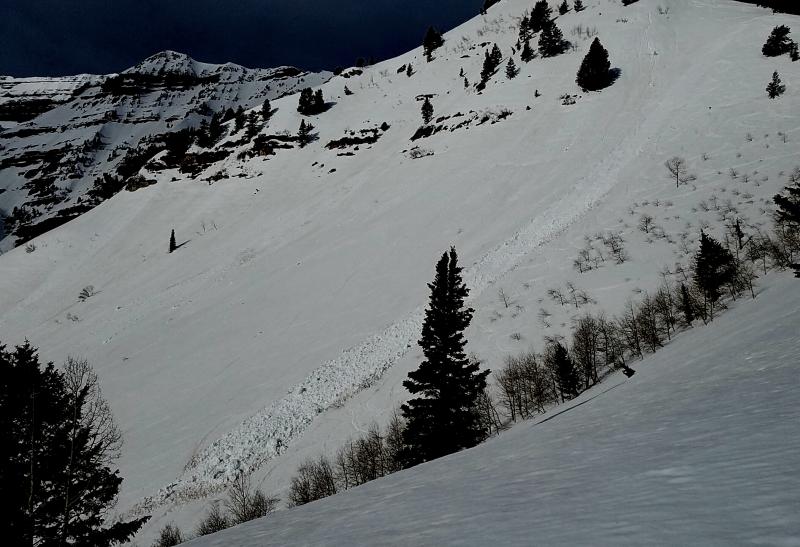 Snow Profile Coordinates: