Comments:
[Forecaster Comment - Once you drop into Dry Fork from Little Cottonwood, you are in American Fork Canyon which is a drainage in what is considered the Provo mountains. Another great observation by Mark White that covers both upper Little Cottonwood as well as a region in American Fork Canyon.]
Headed into Dry Fork today with a bump from the Alta Ski lifts, it was quite a bit cooler than I was planning on, E and SE was still frozen at 10:00 am but the refreeze was shallow as forecasted and only lasted until around 11:30am. Not really corn went from frozen to saturated in a matter of an hour. I decided to head over to the Gargoyles N facing chutes and see what the snow was like and was surprised to find some dry settled snow in the recesses of the shady wind protected chutes. Noted one natural cornice fall that happened yesterday in the intense heat but it did not trigger any sort of avalanche activity. Right before the clouds rolled in I skied an E aspect in upper Dry Fork, it was still supportable but not what I would call corn, more like slush. If the high cloud cover remains in place I doubt we will get a refreeze tonight at all and if we do I would think it will be a shallow one once again, the cloud cover tends to trap the heat in the snow pack and the ambient air temperatures. The ridge lines above the Gargoyles have some massive cornices and I chose the chutes I walked up based on how overhanging they were and if I'd be in the path if the decided to calve off, I did hike up under one large cornice but it was earlier in the day, I guess you'd call it a calculated risk. I also made sure to leave that area before things started to really heat up.
Photos: natural cornice fall from yesterday, other large overhanging cornices in the area, some protected dry snow, ski track in slush not true corn.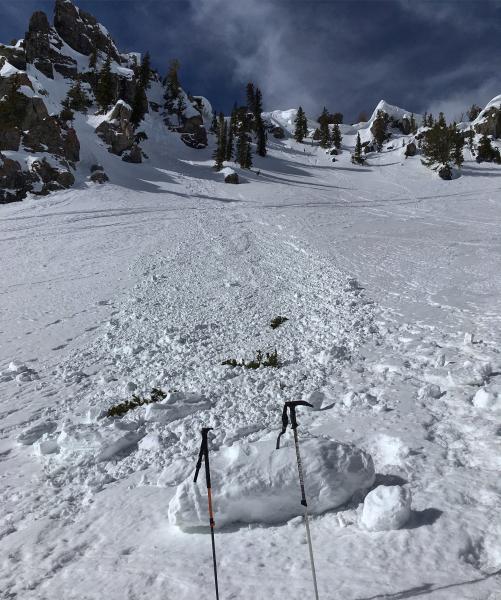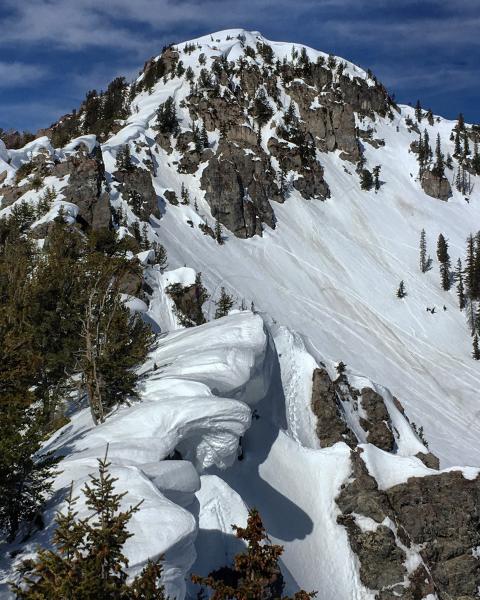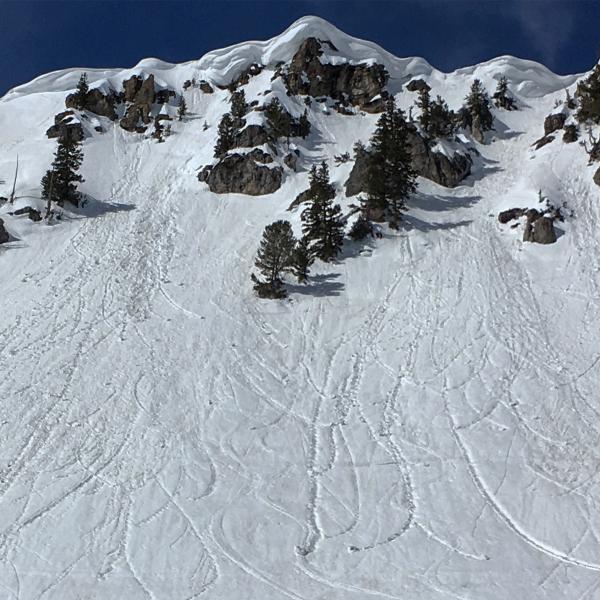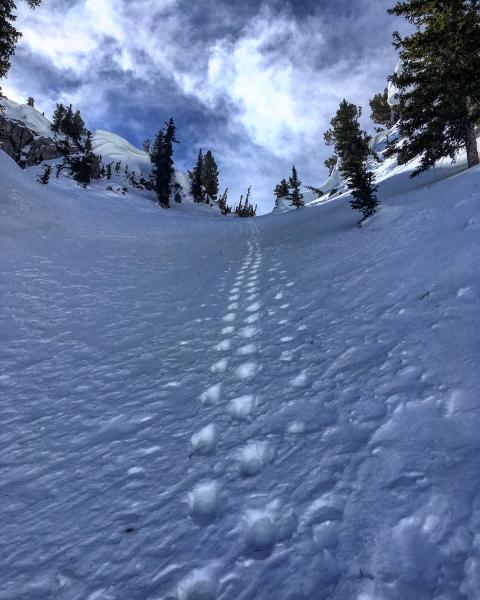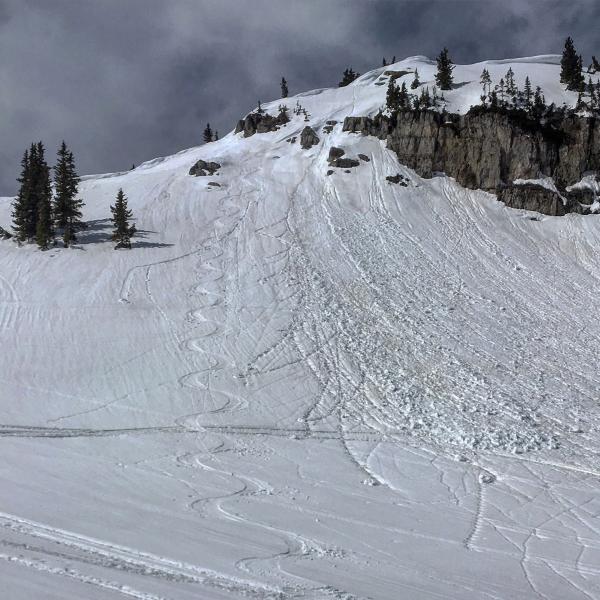 Snow Profile Coordinates: