Location Name or Route:
Ben Lomond, South Face & Cutler Ridge
Comments:
1. An overview of where we saw yesterday's (2017-03-09) avalanches on the south face of Ben Lomond, in the size 1-2 range. It didn't look like anything had run the whole gully yet, but there were numerous debris piles from the side chutes and in the central gully. 2. A closer shot of some of the wet slide debris. 3. A shot of the south side (north facing aspects) of the N. Ogden Divide as we drove past on the shuttle. Things are already starting to get bare. 4. John Fisher about to make his first turn on the south face, just after dropping the summit.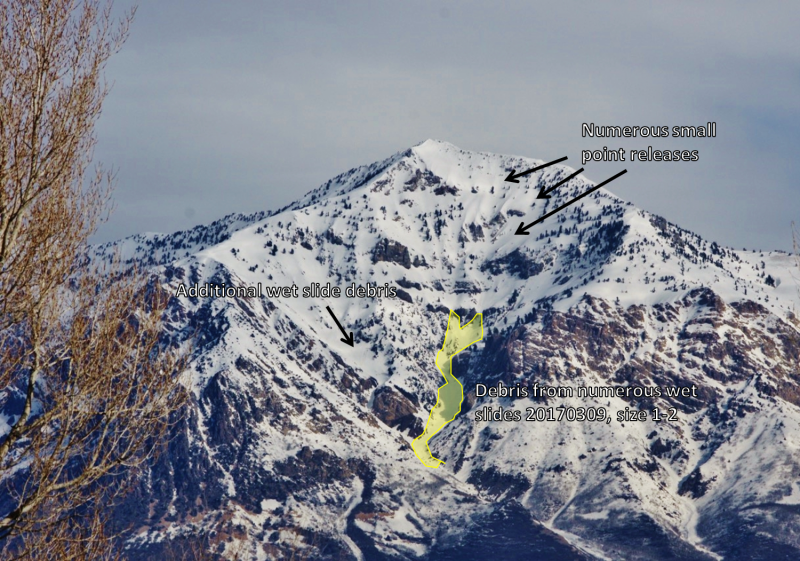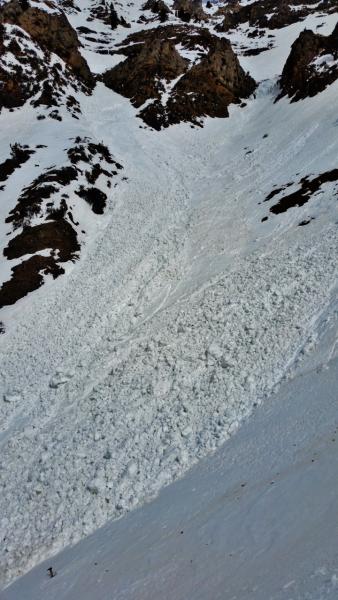 Snow Profile Coordinates: