Comments:
Surprised to find about 10~12" inches of new snow in the Whitney area and most of the old tracks are filled in. It was another great day with over the hood conditions.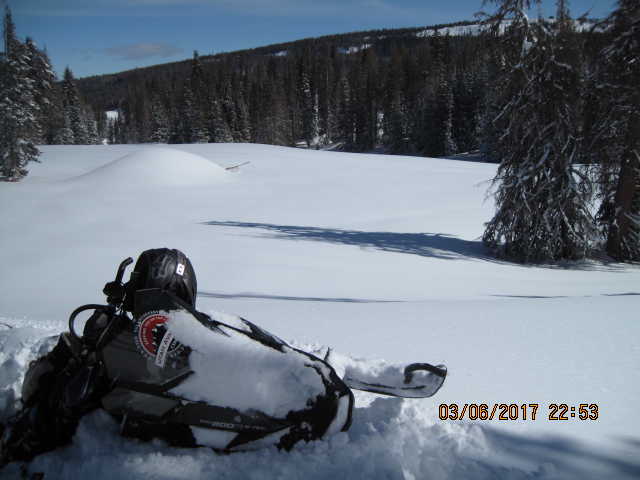 A few soft wind slabs and sluffing of the new snow. Lots of natural sluffing as the sensitive cornices would break and intiate shallow wind slabs.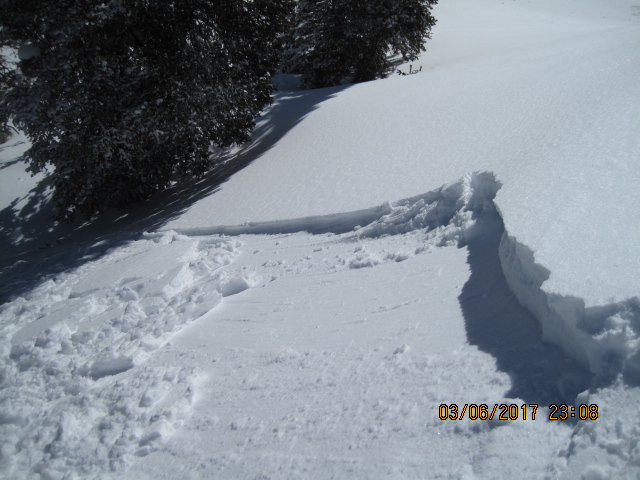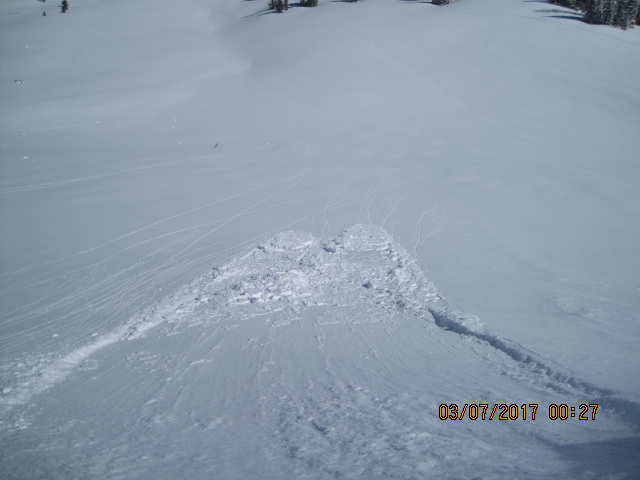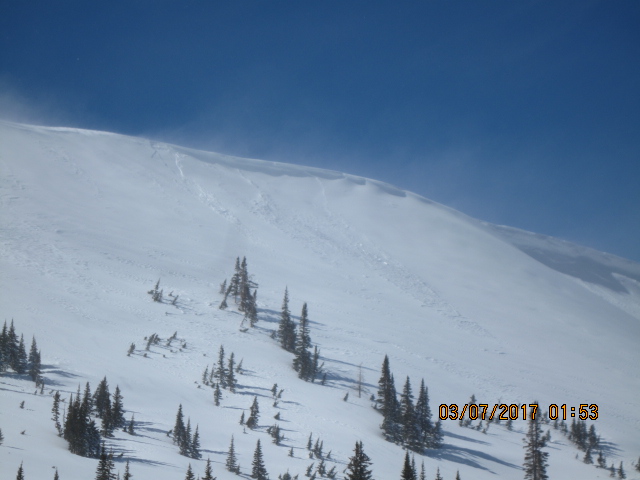 Gusty winds were getting into the lower protected areas and stayed fairly consistent along the high ridge lines. At times the new snow appeared to be "boiling~off" Double Hill.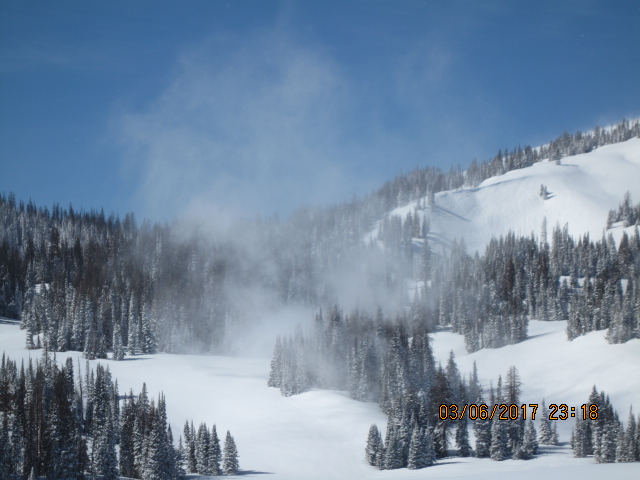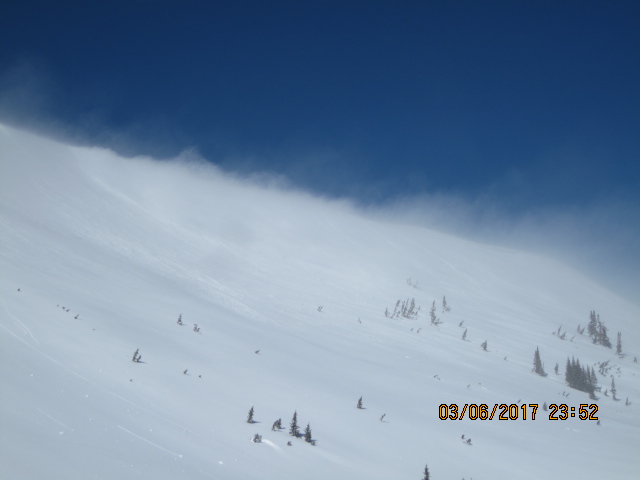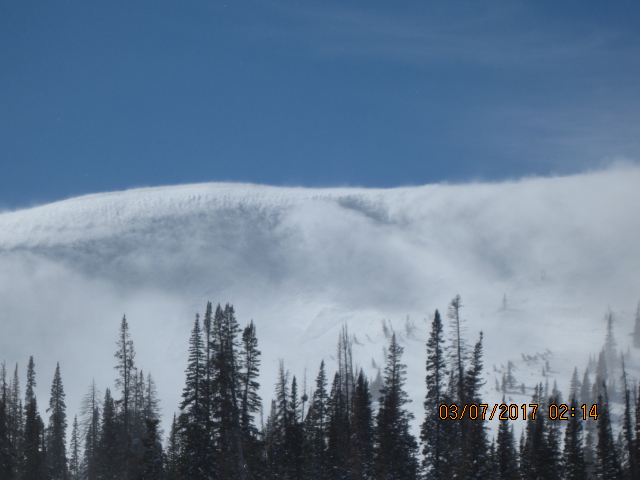 The winds alone would justify a considerable danger, although I was observing mostly manageable soft wind slabs and sluffing that did not involve much new snow.
Snow Profile Coordinates: