Comments:
1. Traveling around the Mill Creek Drainage, it has been awhile since the place looked this white and filled in! 2. The strong gusty winds early in the week created some sensitive wind slabs and a few of these released naturally and piled up some decent debris piles.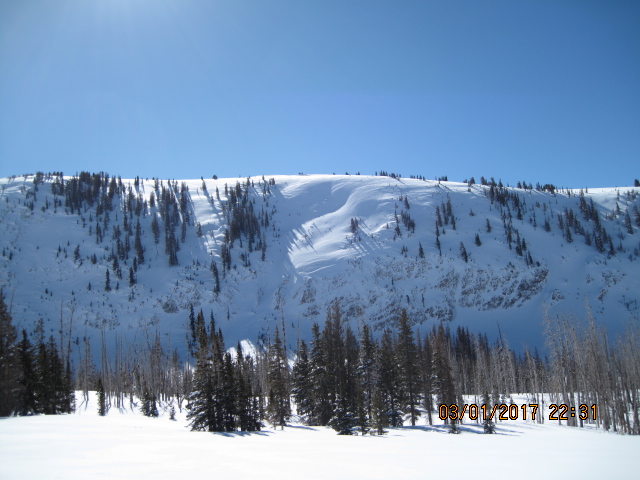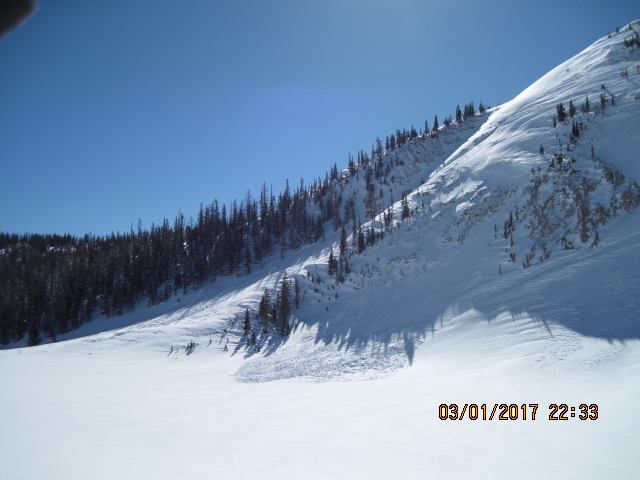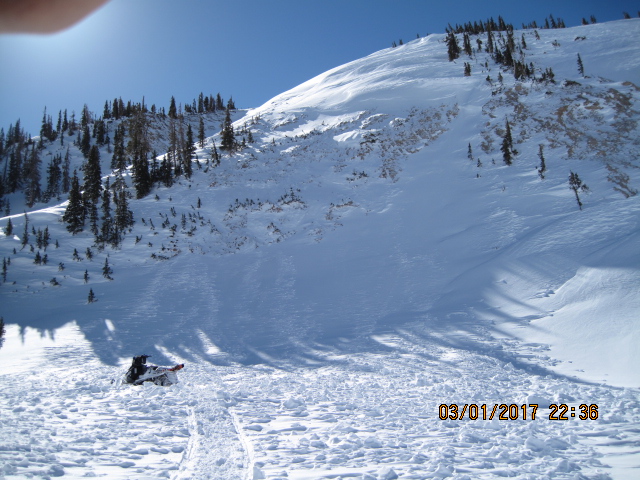 Here in Cataract Basin, it looks like these oversized cornices needed to shed a few layers and triggered some shallow surface snow slides and traveled a good distance down the slope.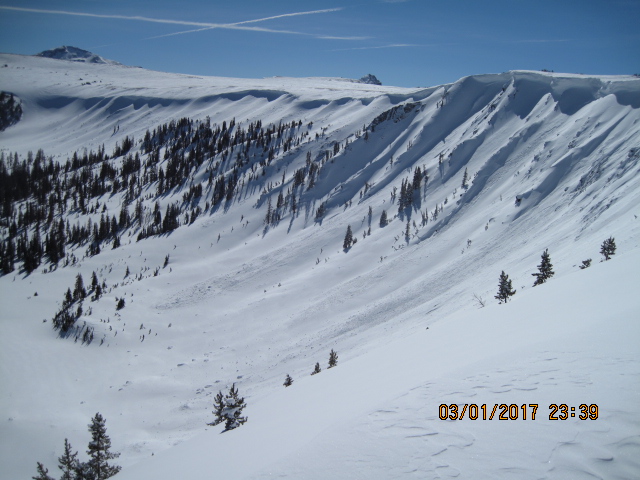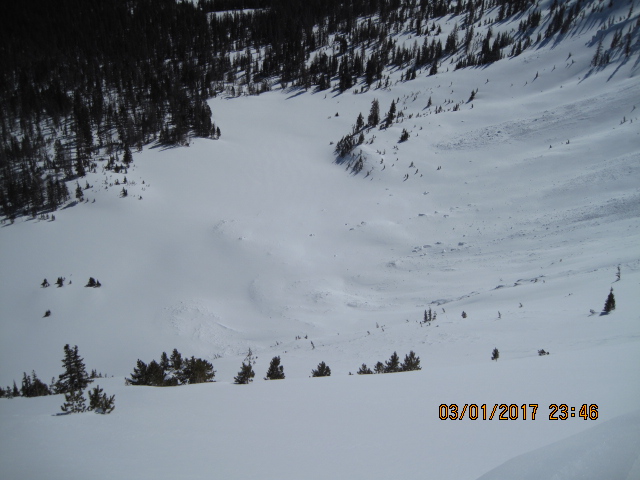 Some minor cracking in a few wind slabs, but these lacked energy and not real connected to bigger pieces of snow.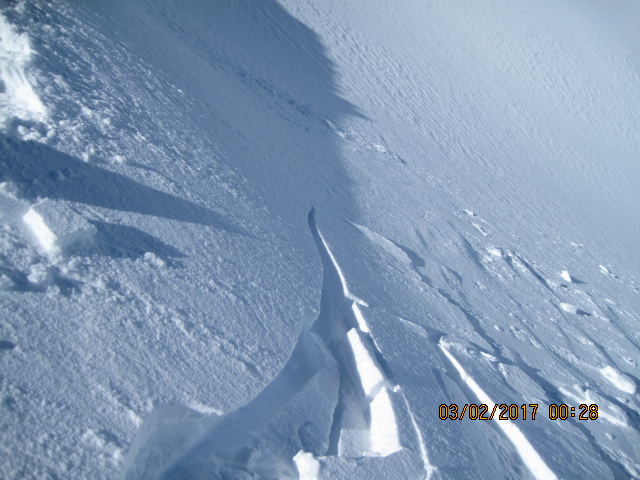 There should be some great spring adventures in the High Uintas with such a deep snowpack.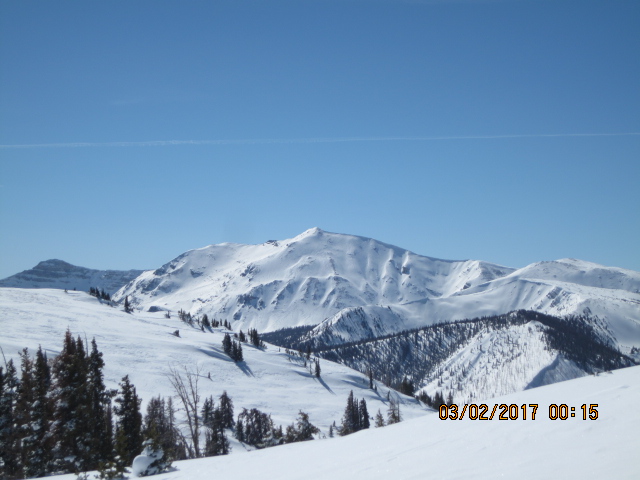 Snow Profile Coordinates: