Comments:
Some hollow areas as we walked around today. Once again not able to trigger much in the way of wind slabs. All the wind slabs were very obvious, rounded, and smooth. Went up to ski the Ben Lomond NE aspects today. The skiing was ok. Lots of wind damage. The areas where the snow was not smooth skied the best.
Solar aspects definitely started to see some heating today. As usual most of the south aspects on the black canyon ridge came down. No wet slab though. Just wet loose.
Not much really for avalanche activity noted today. I would say likely wet loose tomorrow. I also do not see much else happening out there.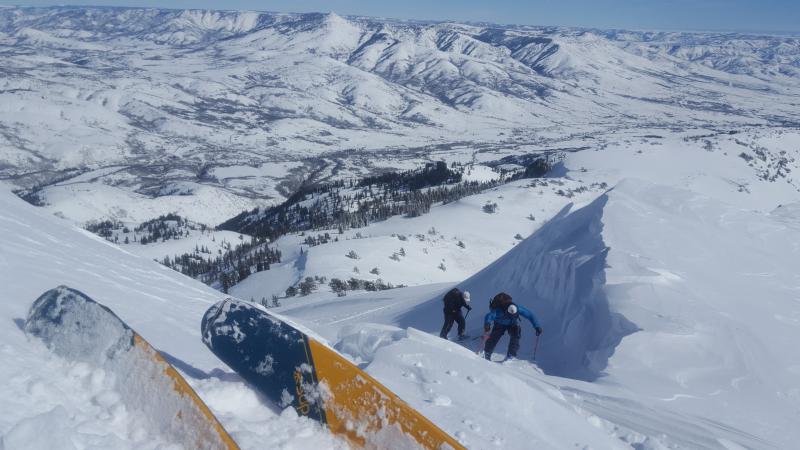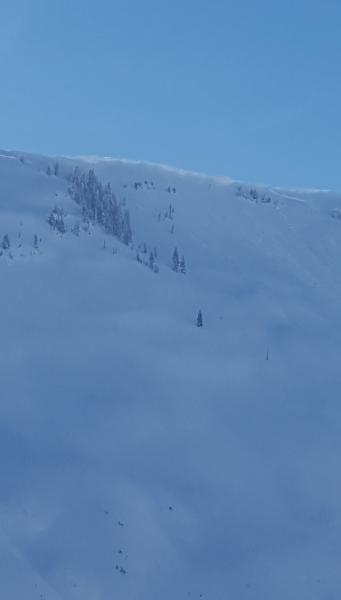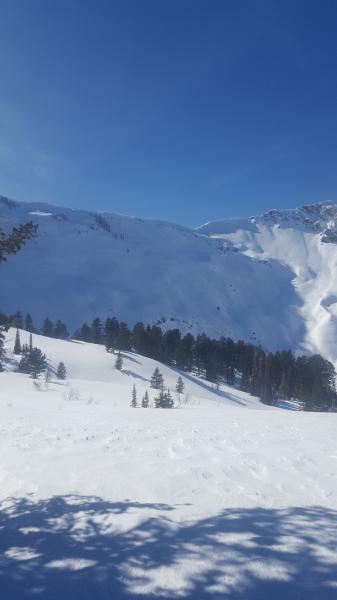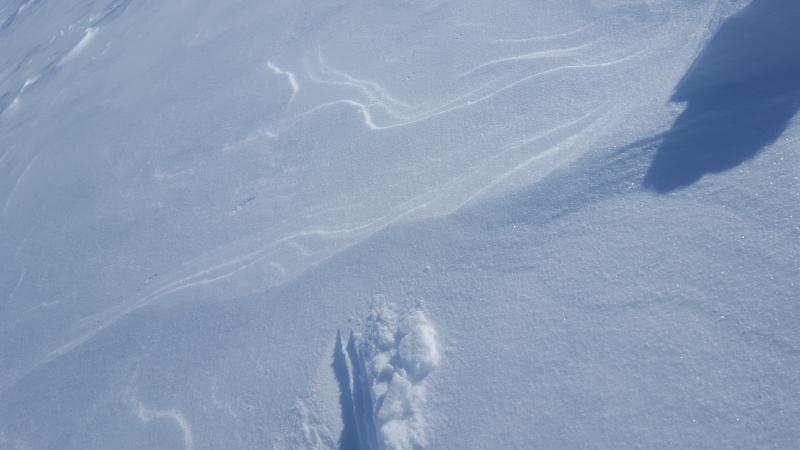 This was very interesting I found 3mm surface hoar literally on the summit of Ben Lomond. I have never seen this before. I couldn't believe it was still intact with wind. Usually here in Ogden we don't see it that high and exposed.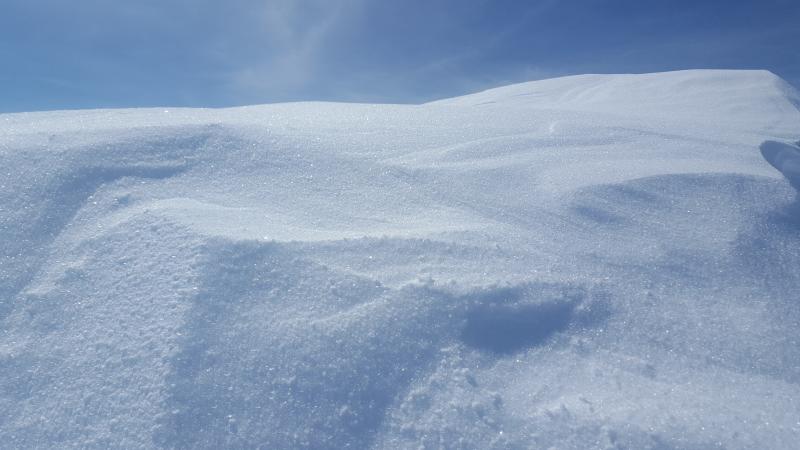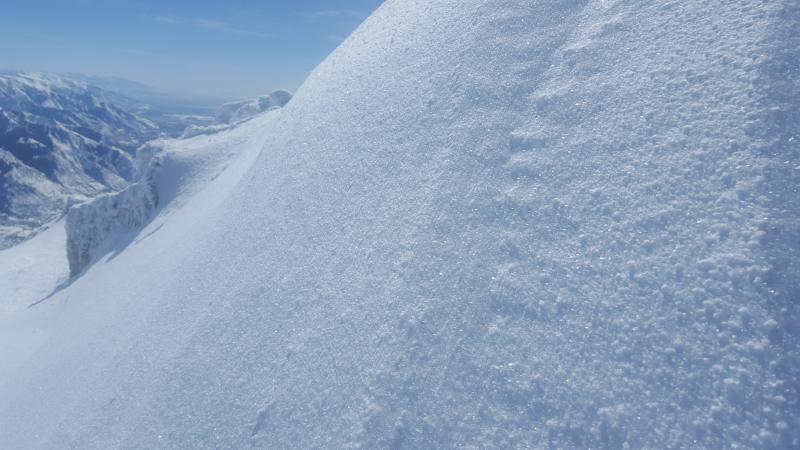 Sometimes the fresh groom is best!
Snow Profile Coordinates: