Comments:
Everyone in Ogden must have sharpened their shovel blade, and I missed the memo...nice rain crust! No results from stability tests. The storm snow now seems well bonded to the crust. I'd expect only activity involving the newer snow above the crust - wet sluffs and wind drifts - in the short term. (Months from now, it will be interesting if this ice layer pools water as the snow pack goes isothermal, and produces wet slabs.)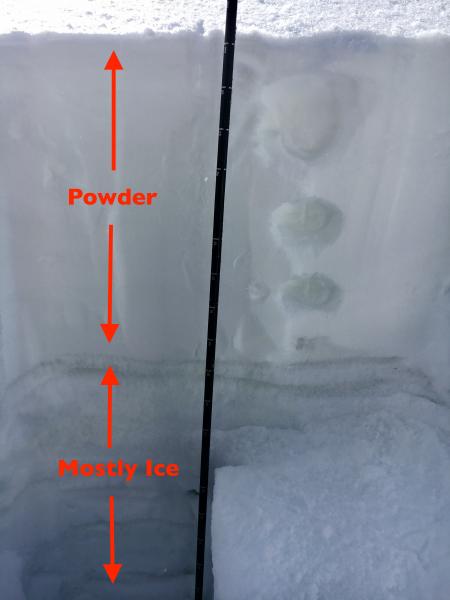 Signs of previous wind - scouring and small cornices, at mid elevations.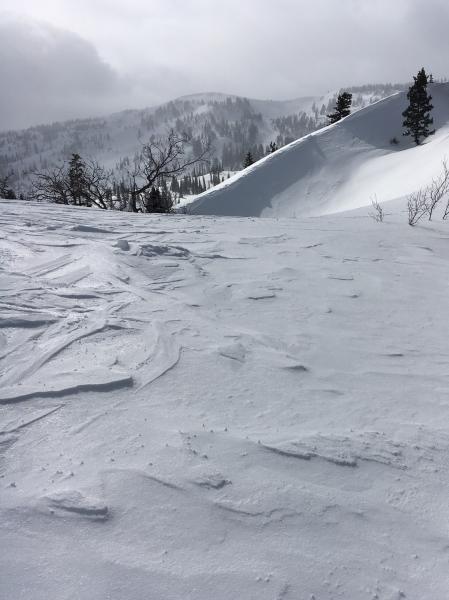 Uniform layering on all aspects/elevations - powder on ice. Just different thicknesses. Pit below was 6500', north. Quick pits on SE looked similar. I saw no sun crusts in the middle of the powder layer.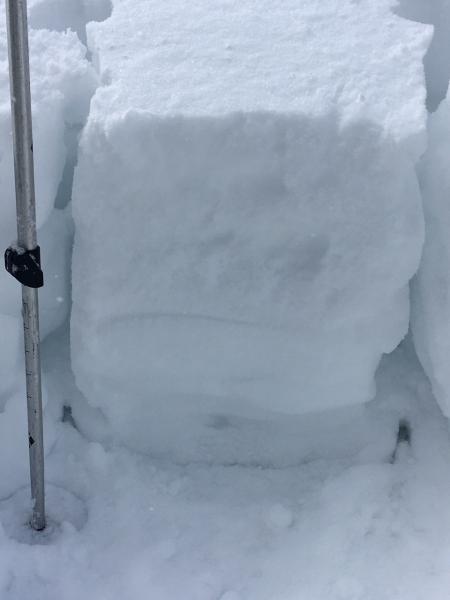 Direct sun and heat #1 issue for tomorrow - Moderate for wet loose sluffs? Hopefully heating will be gradual enough that just an upper layer of powder gets damp and sluffs, not all the snow to the ice crust. Wind sheltered mid and lower elevation shady slopes - low danger. I would expect there are still some more serious wind slabs up high that need to be avoided.
Snow Profile Coordinates: