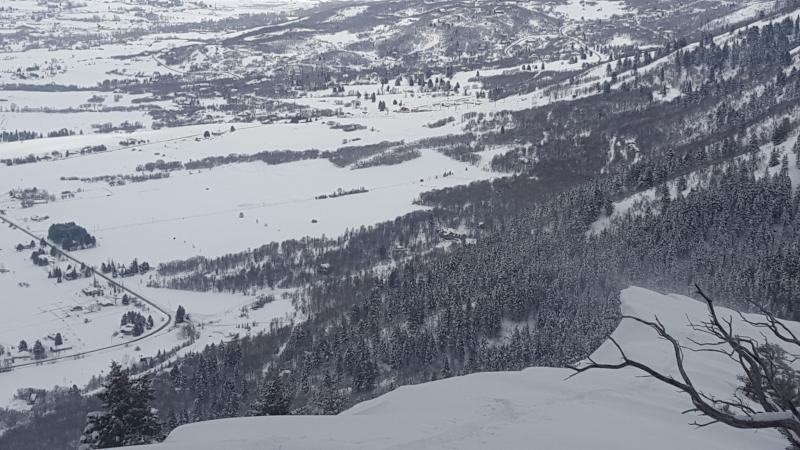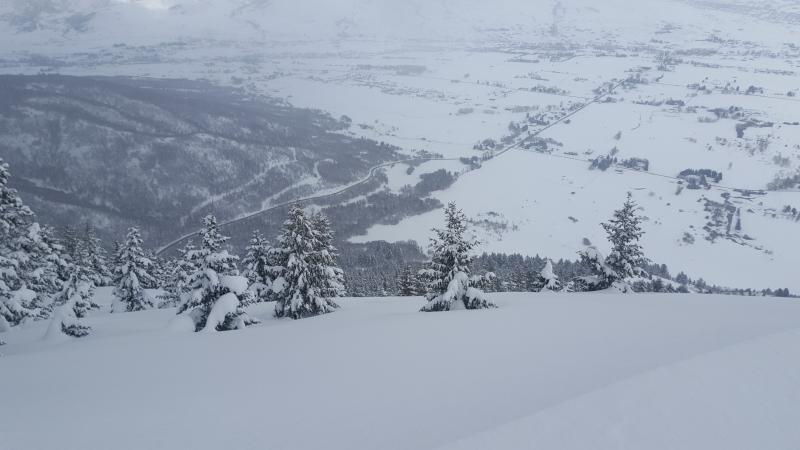 I honestly went out today in search of something that Evelyn spurred. I was wondering if with the warm up on south aspects tomorrow or Thursday, if aspects that formed a melt freeze crust on Sunday Feb 26th would have more slab characteristics when the new snow warmed up. So I went to see if I could get the melt freeze crust to fail on the low density snow from Sat 2/25 or within the crust. What I found was on true South aspects the melt freeze crust was stout enough that in Compression and ECT's I could not get it to fail but it did fail on shovel shear. On More SE aspects the crust was thinner and I hoped would fail in a slab on an ECT but to no avail. I did get failure on CT's though. Maybe if the new snow warms up enough to form a slab we could see something but at this point I highly doubt it.
What I am worried about is Wet loose entraining a lot of snow as it heats up over the next day or two. Such low density snow getting a shock will be interesting. There is so much snow (up to a meter of settled snow) sitting on the super stout rain crusts from 2/10 and 2/20.
On the note of storm slab. I do not think I was ever in terrain today that was steep enough for the storm slabs I triggered yesterday. Non of the test slopes were close to 35 degrees. So that is most likely the reason.
As for the wind slabs I was able to trigger a few but so small even in very loaded terrain. Up to 4 in deep at the deepest. These were also Fist hardness. Both of these characteristics of the wind slab surprised me. I did expect a lot more of a slab.
Moderate for everything. Maybe Considerable for Wet loose at all elevation SSE-SW???
Depending on what others saw POCKETS of Considerable Wind Slab on E-N upper elevation ridges.
Snow Profile Coordinates: