Comments:
Interesting day today. I was guessing we would see a pretty widespread storm slab cycle and we did. The snow in the Ogden Valley was much lighter than up on the crest today. This surprised me. I did not see any naturals but yes Human triggered storm slab avalanches were likely today. I would say that wind slabs were possible from my short trip into wind effected terrain. Pretty much anything we jumped on that was avalanche terrain propagated out from your ski tips and got moving quite fast. One person in my group (very strong skier) was crossing back under a small pocket that he has triggered (20x40) and was knocked off his feet in steep terrain. This just shows you that well traveled and strong skiers can still get tricked if you do not treat these small pockets with some thought. I was surprised that only one small group of people were riding in Hells Proper. This was good news. This is the unforgiving terrain that if you are not experienced in travel could easily be fooled and swept through trees or over cliffs. I am unsure how quickly this storm slab will heal. We had so much low density snow last weekend I am concerned it could stay active longer than the usual Utah 48 hours of storm slab. It will be fun to see if it as reactive tomorrow.
I apologize for no good photos. When I was taking pictures of the new storm slabs we triggered my phone was really zoomed in and I did not notice so this is all you get. Sorry again. 10" deep though.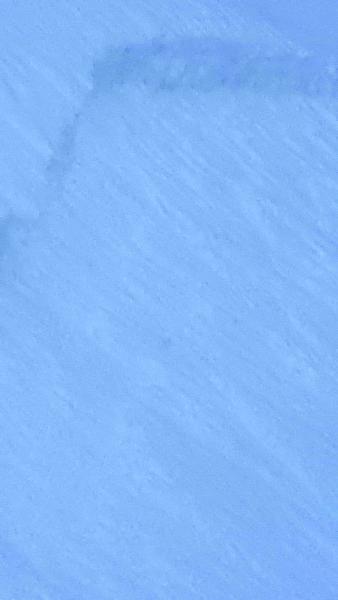 I am saying considerable for today because storm slabs were likely to be triggered. I would say moderate for Loose dry and wind slabs. But the wind slabs will be a lot more stubborn and probably larger and harder in slab characteristics.
Snow Profile Coordinates: