Location Name or Route:
North Ogden Divide, South Side
Comments:
Small natural release on the lee side below a cornice at low elevation.
The upper portion of the snowpack, a variety of F to 4F wind-affected layers atop a thin layer of facets with an ice crust below. Skinning was interesting trying to push down 12" of dense powder to then scribe on an ice layer.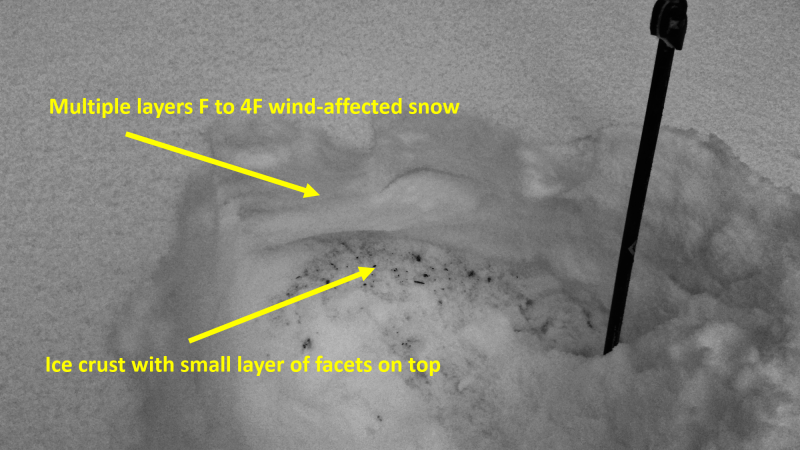 Approaching a north-facing ridge around 7300', with wind scouring, bare ice, and the backside of a cornice/wind slab all visible.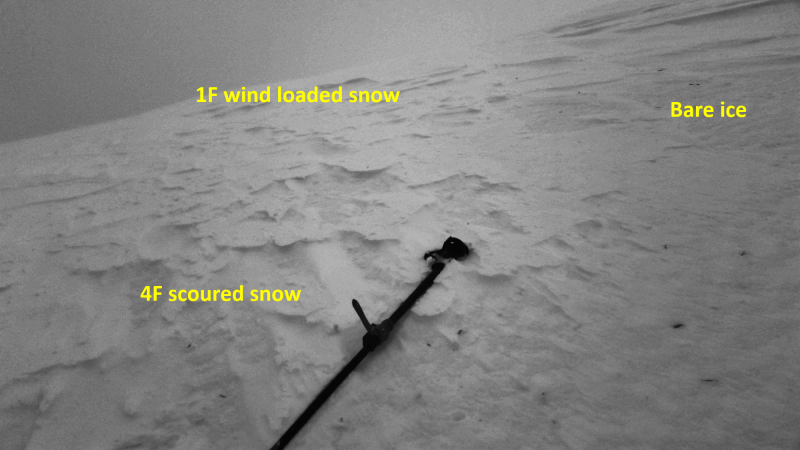 Small cornices near 7300 feet.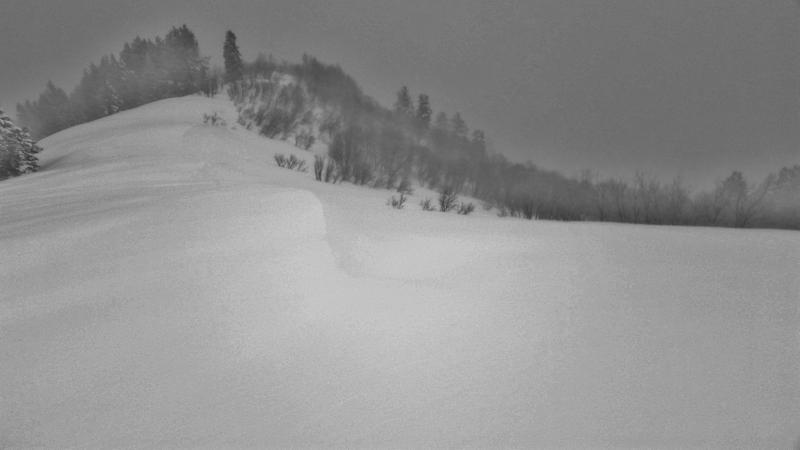 Snow Profile Coordinates: