Comments:
Just classic. Pretty decent precip rates all day S-1 to S-2 at times. I was very surprised expected it to taper of sooner. I ski cut everything on the divide up to 40 degrees and tried to pop out little wind waves and they just had no slab to them. Makes for excellent skiing. I was really worried about fast deep loose dry snow avalanches in steep consequential terrain today but we made it thought the day! Jumped on some smaller cornice today also. Not much happened. Really I cant find a great storm total all of our weather stations seem to be on the fritz (maybe to much snow). But I would put it in the 30-40" range at 8000 ft.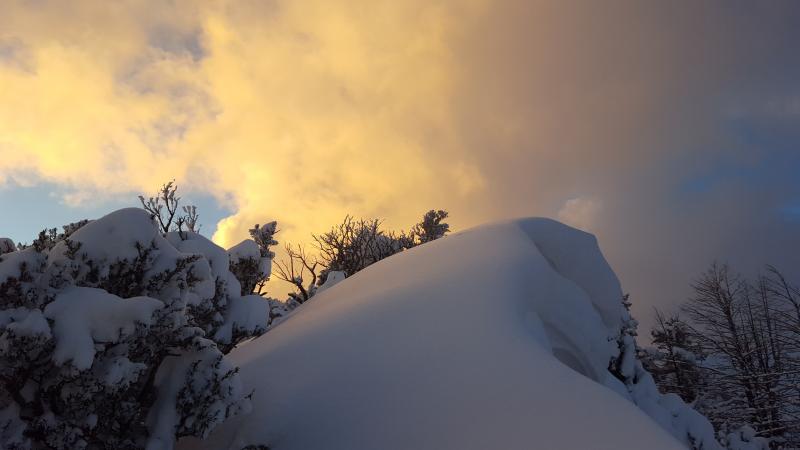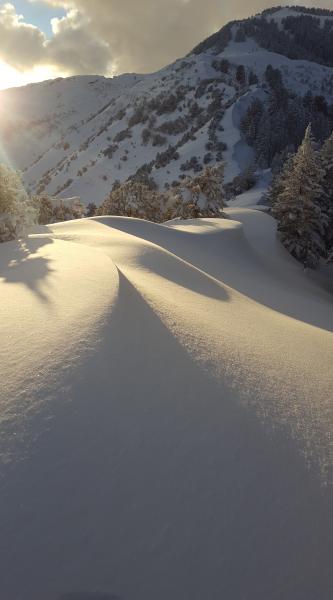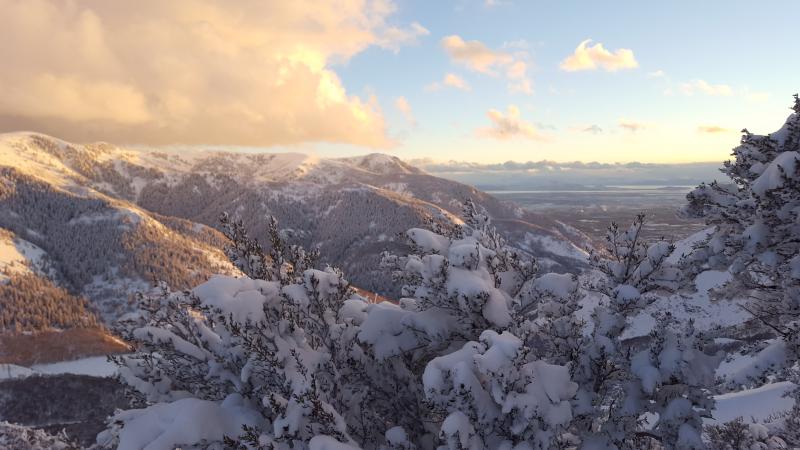 I am already starting to think about the snow surface. It looks like we are going to go into a couple of cold clear nights here in the Ogden Valley. That means NSF (near surface facets will be forming) current models are showing 1ft pluss from sunday into tuesday. This could create touchy wind and storm slabs. Time to start tracking the current snow surface again!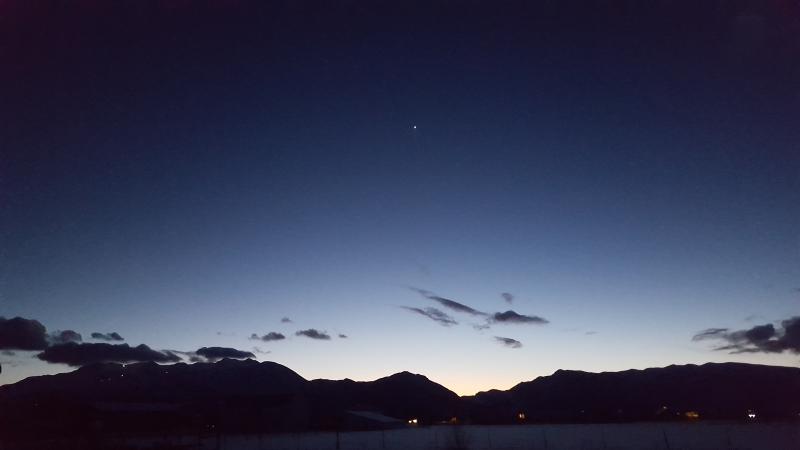 Skied Snowbasin and its backcountry in the AM. Was surprised with how much snow still fell today. Great right side up riding. Not much today. This video was about the most of a slab I could find! Sorry really bad video.
Snow Profile Coordinates: