Location Name or Route:
Cold Water Canyon/Snowbasin Backcountry
Comments:
I must say I was a little skeptical of the Upper elevation E-N aspects today. After the widespread cycle on the 2/11-15 NSF(Near Surface Facets) sliding on the 2/10 rain crust. With last nights new load in the 15% range .5in SWE (Snow Water Equivalent). I had not been able to check out this NSF layer yet due to high winds the past couple days. As Drew said in the Forecast the Grains of NSF were damp. I did find it interesting that in some areas they were much wetter and others a little more dry and this had no correlation to elevation. So yes. I tested this layer in a couple spots wailed on it. and ECTX. I was able to pry out a slab with a shovel shear on a density change in the 2/19 (Saturday night) snow. We also came across a not so fresh crown in "Tin Man" that failed on the 2/11-15 NSF A couple other places down the ridge dividing hells from Cold water (Steep NW aspects) had also come out on that layer. I banged again and pulled on the NSF layer in a crown profile to no avail. So I guess this layer was guilty until proven innocent and was found innocent ( So Far). I don't want to rule it out with a lot of snow coming but it really does seem to be healing really well.
Quick crown profile and filled in crown skiers right "Tin Man"
4f under a 1 finger slab. Not that exciting.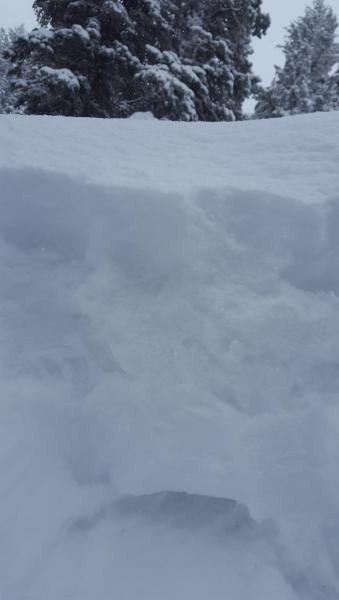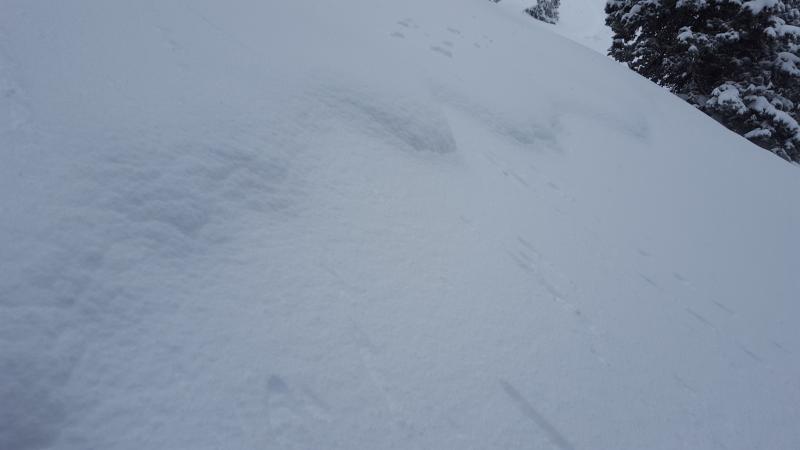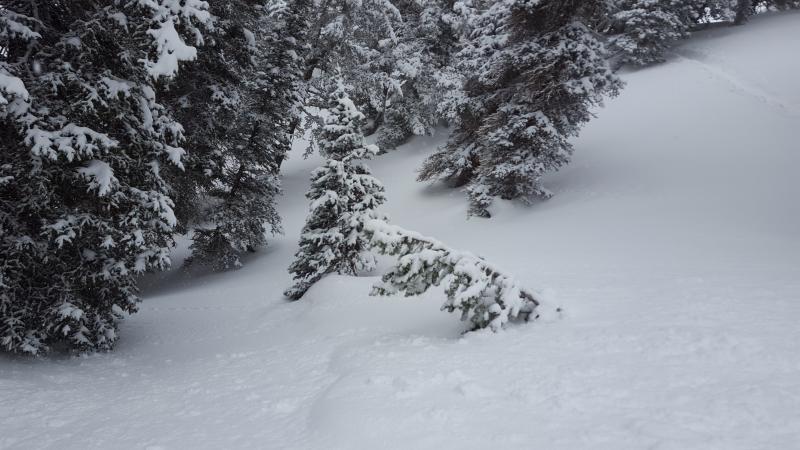 Profile from the top of the Wizard. Looking pretty good ECTX only down to 2/10 rain crust.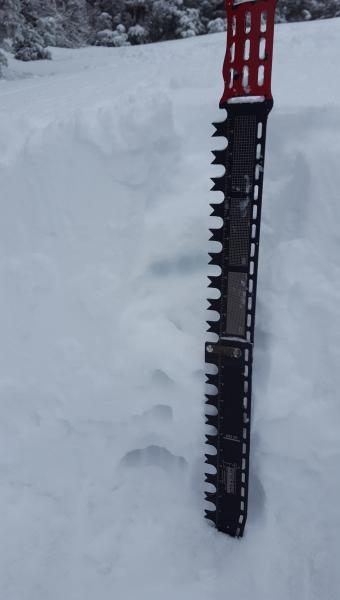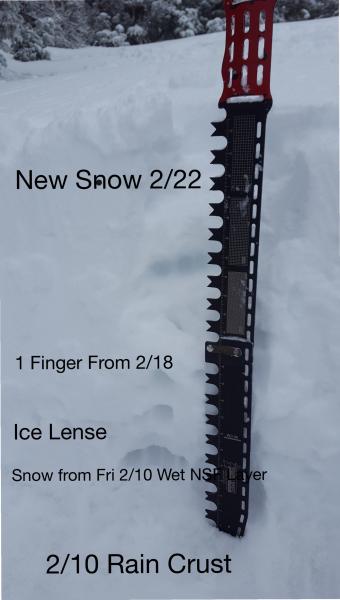 After today I would call tomorrow moderate unless we get a lot more snow than forecasted or lots of wind but I would still call the wind slabs "Possible" to trigger.
Snow Profile Coordinates: