Comments:
Poor Ski conditions!
FORECASTER COMMENTS: We're glad to have this team looking after bc avalanche conditions in the Ogden area mountains. Thanks guys -
1. So much snow has melted since Feb 1
2. Just moist feeling outside.
3. Bailey Cabin Unintentionally triggered. Way bigger and well connected than originally thought.
On that note I keep talking about it but last week (2/11-15) our 5 inches of snow that fell on the night of 2/10 really faceted through. This acted like a very shallow cold snowpack because the rain crust from the week of 2/7-9 was so thick it did not insulate the new snow. This is just a hypothesis but we did have very weak snow above 8400 ft on E-N aspects and I wonder if it was still preserved with last night rain or not. It did snow above 9,000 ft here looking at the trees. Hopefully the wind subsides tomorrow and we can go look for it! But this weak layer in the Ben Lomond area did produce shallow (20in at deepest) but very well connected avalanches sliding on a very slick bed surface. This is also interesting because this was very isolated to the Ben Lomond/Willard Massif. Snowbasin did not see great results or natural activity on this same weak layer.
Video More Wind!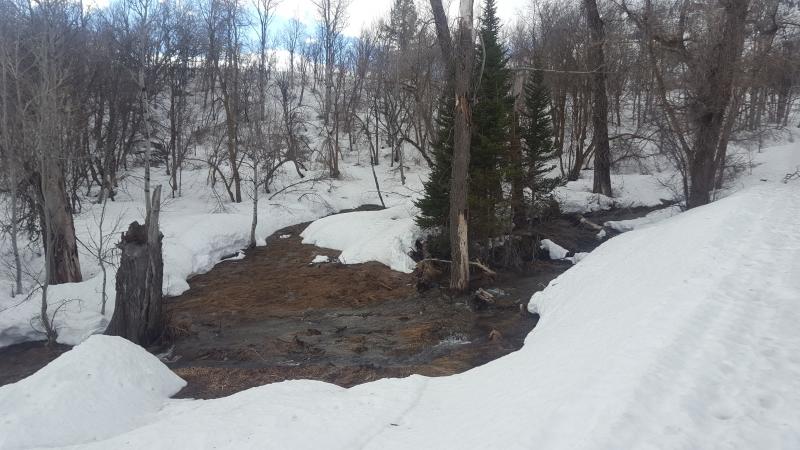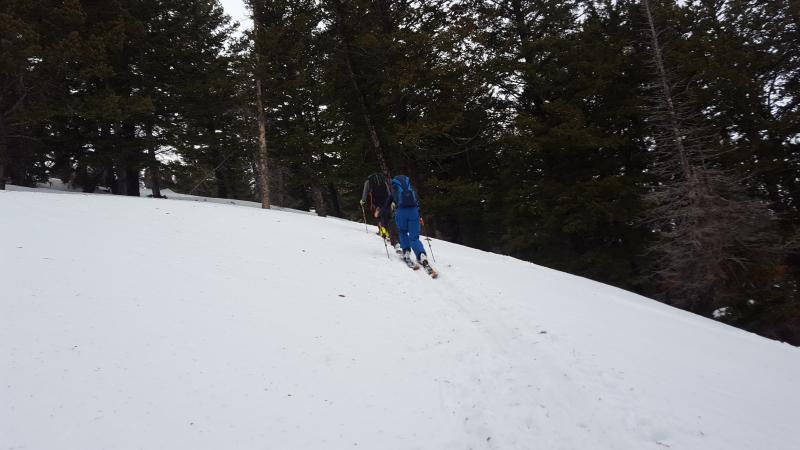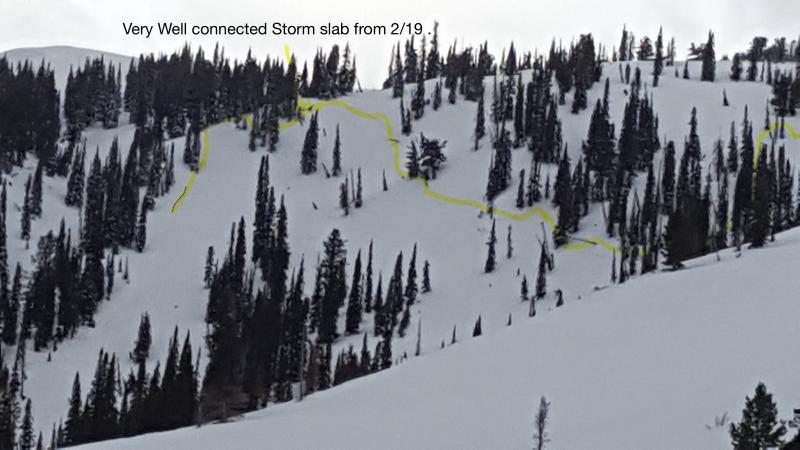 1. The usual suspects on Cutler. Probably the most dangerous part besides skiing down.
2. Just wet sloppy snow. You could see standing water in the runnels.
Video: Cutler winds were impressive check out the clouds. But surprisingly no wind transport in Ben Lomond area but a lot in Snowbasin area.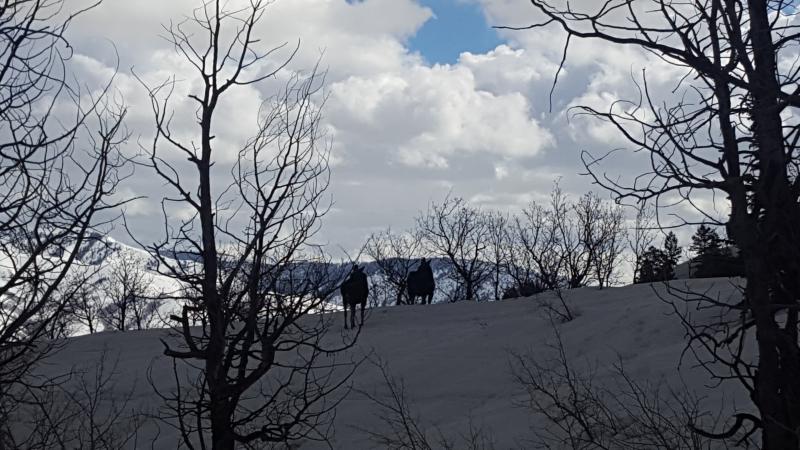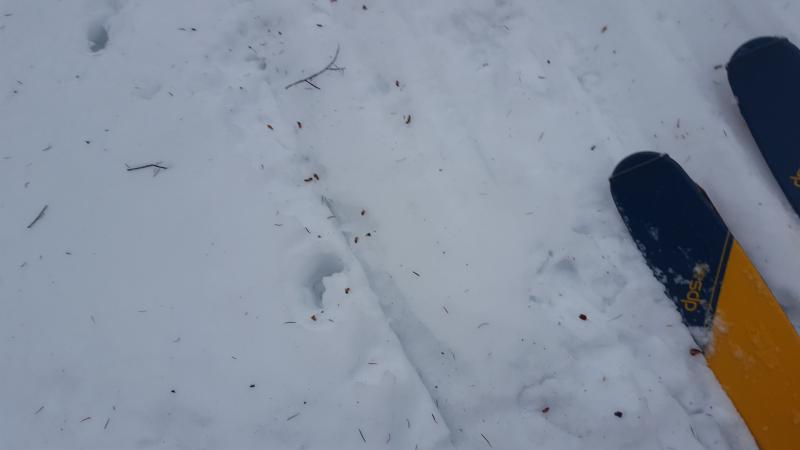 1 and 2 Chili Peak slab not surprising had a wet slab/glide on the rocks last night sometime.
3. Finally started snowing in the Ogden Valley at 8:20 PM (5,000Ft)
Video of Frontal Passage in Ogden Valley. Red sky at dawn was right it was plain nasty today and the frontal passage was amazing. No Lighting though.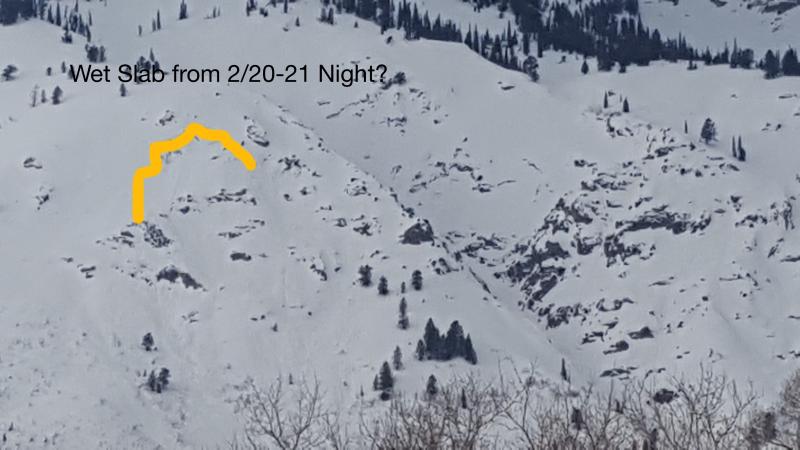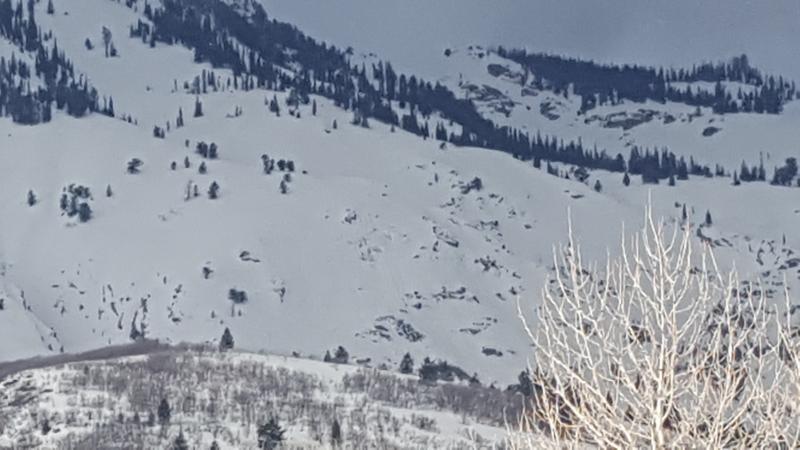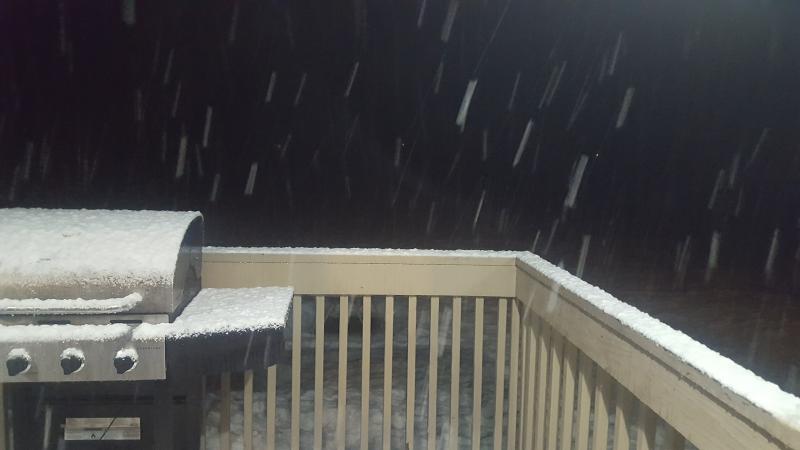 Snow Profile Coordinates: