Location Name or Route:
Bald Mt. Mirror Lake, Murdock Peak
Comments:
Pretty amazing how much snow has been piling up and the Mirror Lake Guard Station is nearly just a hump of snow. The weather station up there is going to need a longer mast to keep the instruments out of the snow.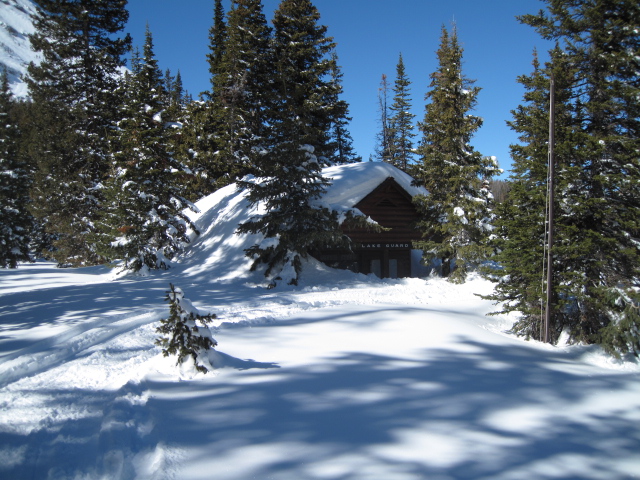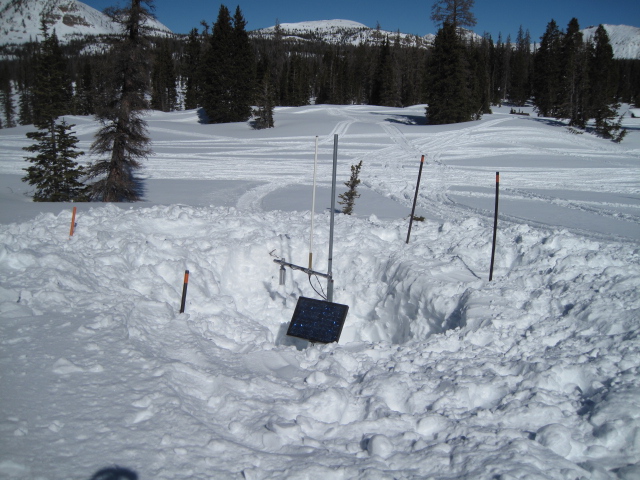 Not much going on in the snowpack where I traveled in and around the Bald mountain area. A nice increasing density down through the snow pack.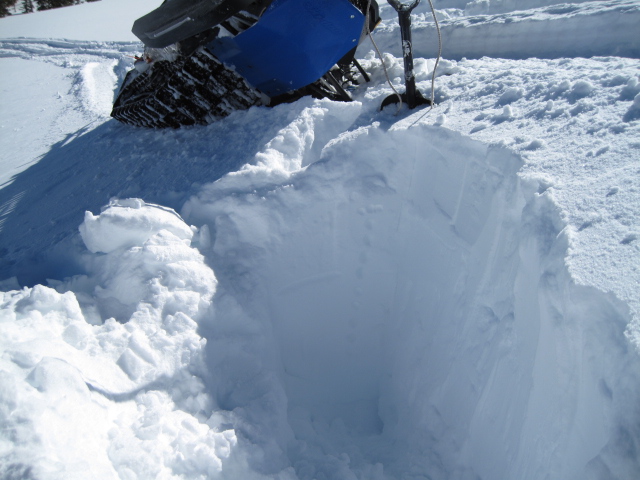 Spotted this slide around Murdock Peak, looks like a piece of cornice broke off high on the ridge line and entrained some surface snow as it moved downhill. Some dry loose sluffs coming off of Reid's Peak.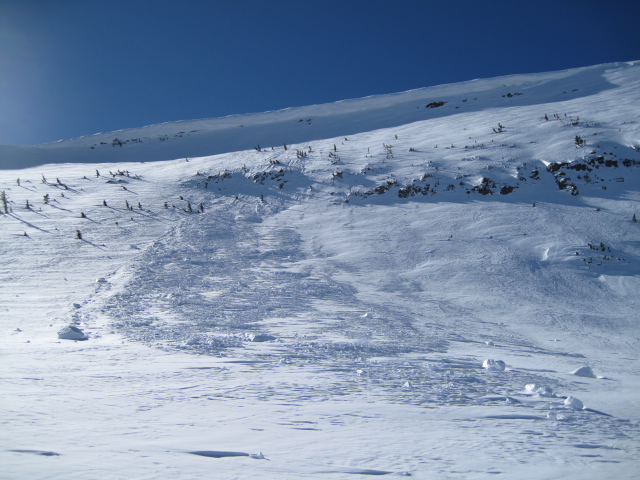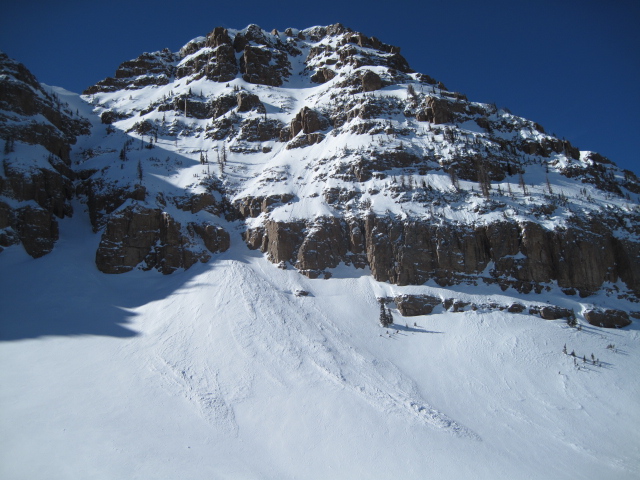 Great day to be up high checking out how white the Uintas are.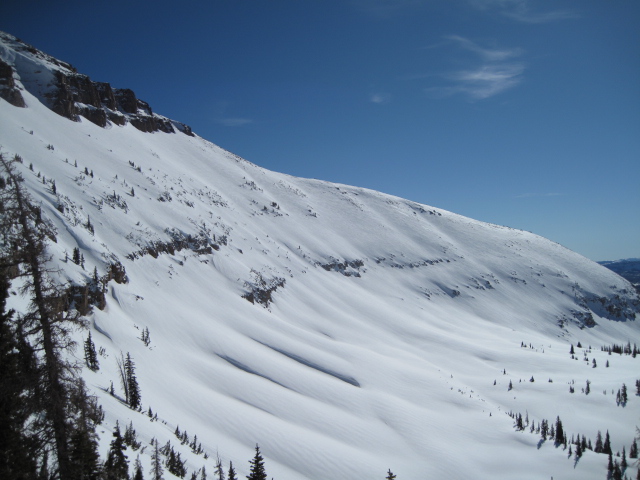 Snow Profile Coordinates: