Location Name or Route:
Laurel Highway/Upper Horsecreek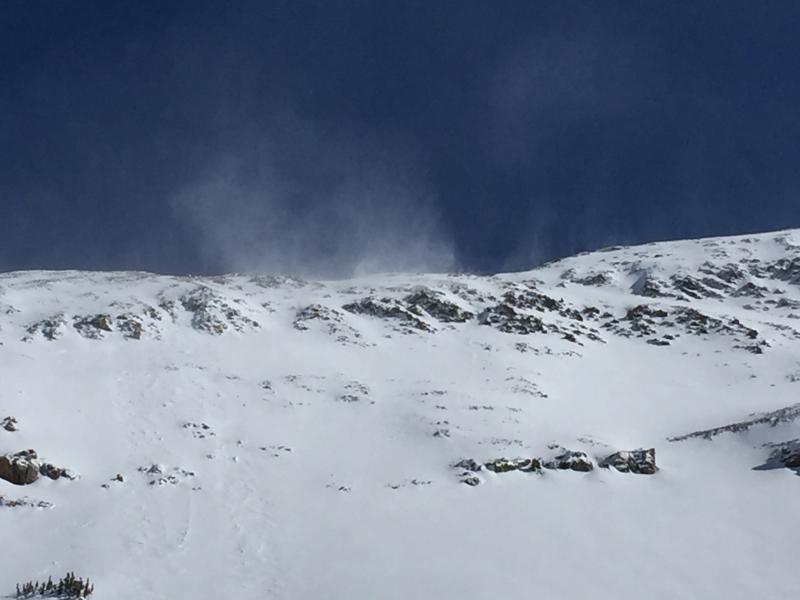 Big plumes of snow seen blowing off the ridge lines today. Those aren't clouds above that ridge...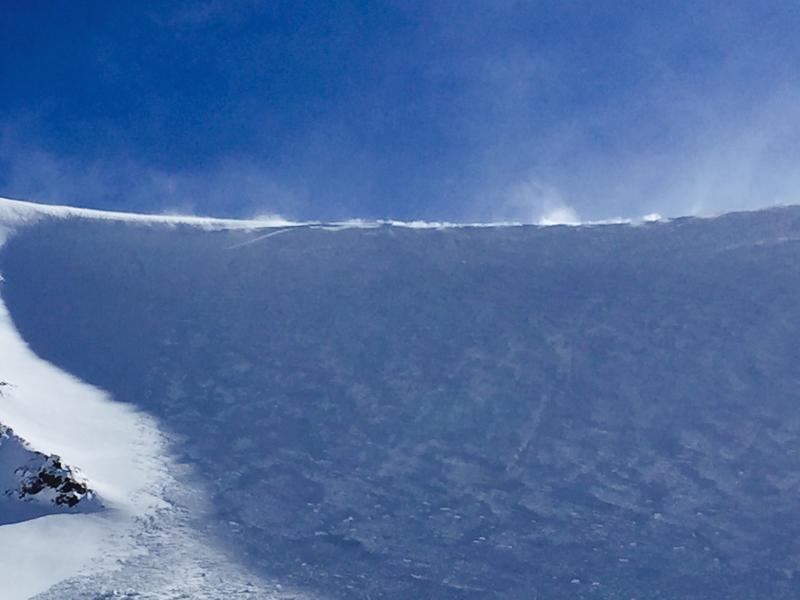 Another look at Eric's cornice triggered Wind Slab avalanche in Upper Horsecreek. On the left side of the picture you can see the right flank of the avalanche. You can see how the slab was confined to just beneath the ridge line. The crown was about a foot deep, follow the right flank, and you can see the slab quickly pinches out to nothing over a distance of about 30 feet.
Snow Profile Coordinates: