Comments:
Without a good overnight freeze, the roof of our cat shed continued to produce some large slabs of snow sliding off the roof.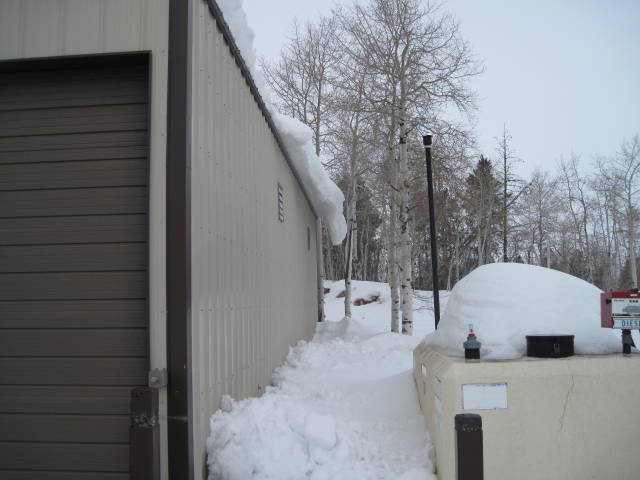 1. Some of the cornice blocks are quite large and you would not want to be in the path as these are tumbling down the slope. 2. On this steep northeast facing slope a large chunk of cornice broke naturally and triggered a small slide, but the debris piled up quickly where the slope transitioned onto more gentle terrain. Not a good to place to hang out below these big cornices. 3. Here on Double Hill another fresh chunk of snow broke naturally off the ridge line.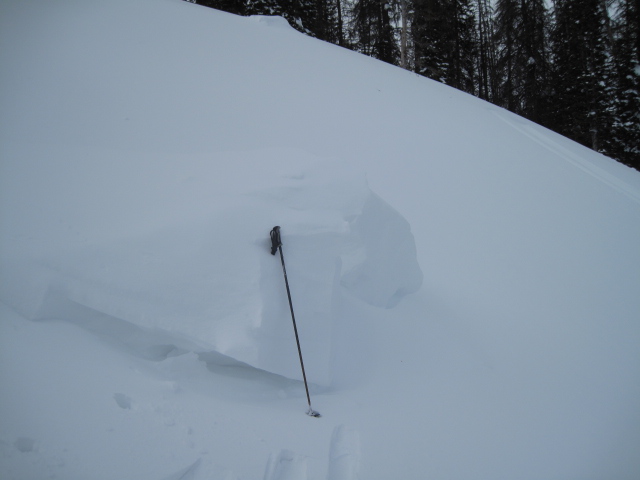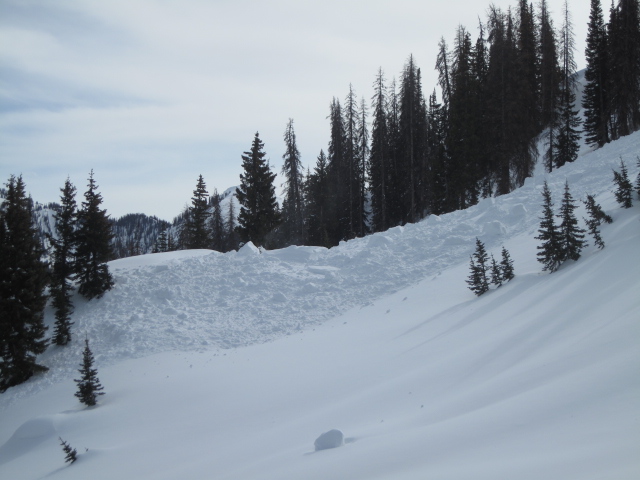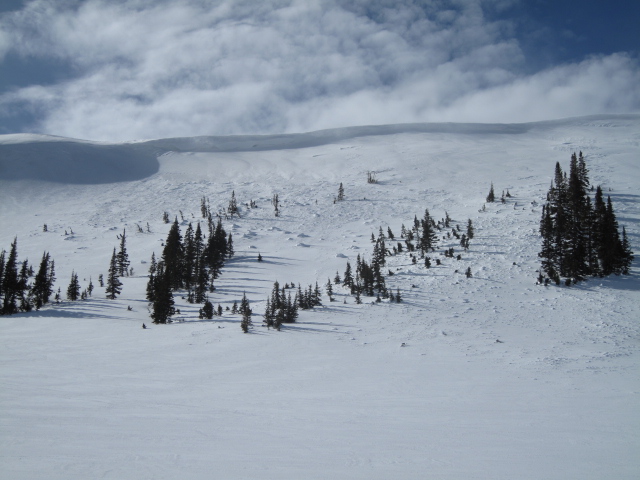 The winds have been blowing steady for a couple of days and today they continued to find enough snow to drift onto leeward slopes and at times the winds were swirling upslope.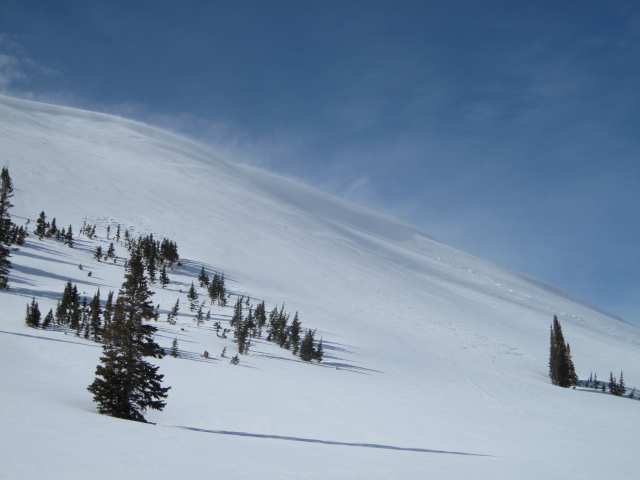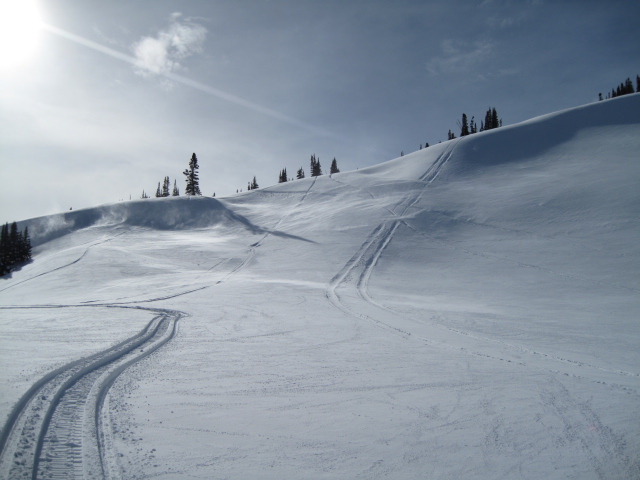 Snow Profile Coordinates: