Comments:
Today's weather felt very maritimie. So did the snowpack. There was a little bit of everything except good powder. Rain crusts, wind drifts, rime crusts. We went to look at a sled triggered slide from Saturday. It was filled in. We dug a pit beneath it and found nothing of interest. Solid snowpack. It feels like any PWL's have mostly healed from warm weather, rain, and abundant snowfall. Even wind slabs felt glued into place. However, there had been some very very strong winds and I wasn't ready to tickle any fresh wind slabs. Drifts and other small wind loaded features did not crack.
Winds had blown needles and limbs across much of the snow surface (photo 1).
Below 7500 feet there were runnells everywhere from recent rainfall (photo 2).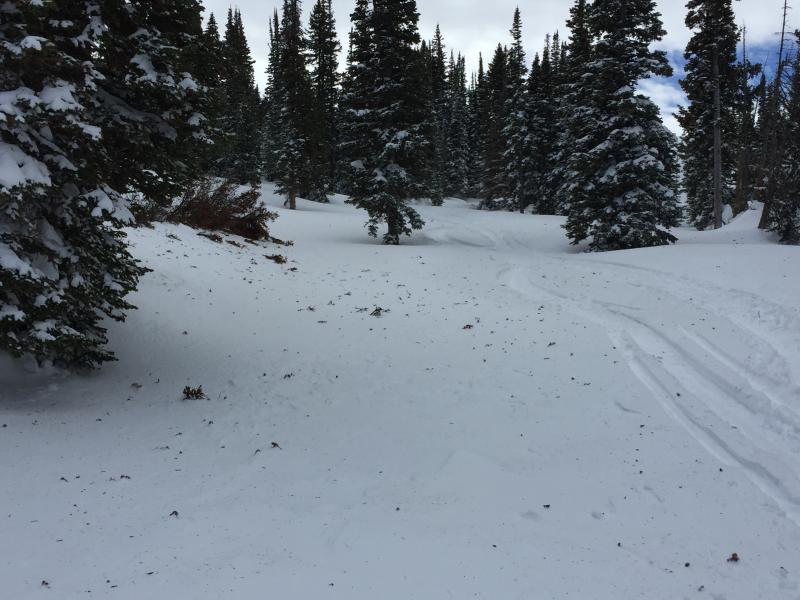 Briefly looked at the snow along N Ogden Divide. Only the top 3-4 inches are melt/freeze crystals. Under that the snow is damp but not wet. Saw this piece of snow along the road. I don't think anything was unstable for wet snow, but may become unstable with some rain.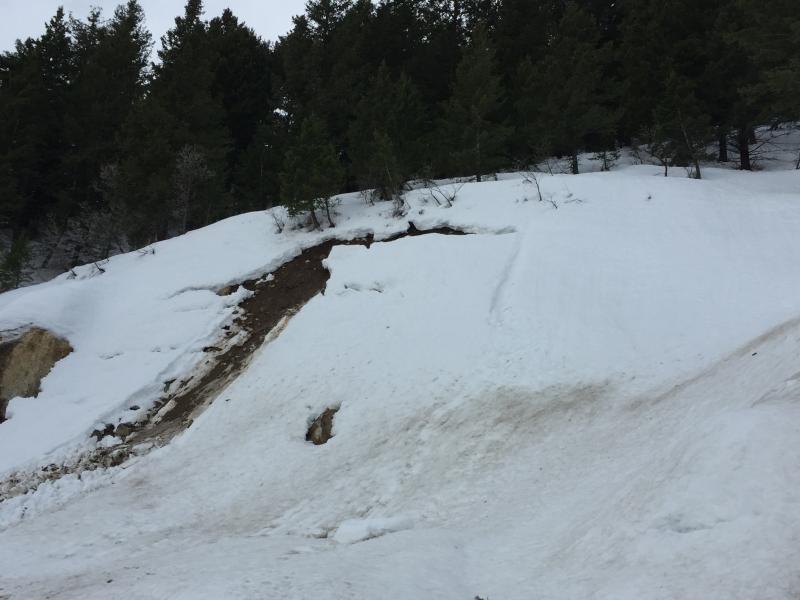 Snow Profile Coordinates: