Location Name or Route:
Laurel Highway> Talking Mountain Cirque> Lone Pine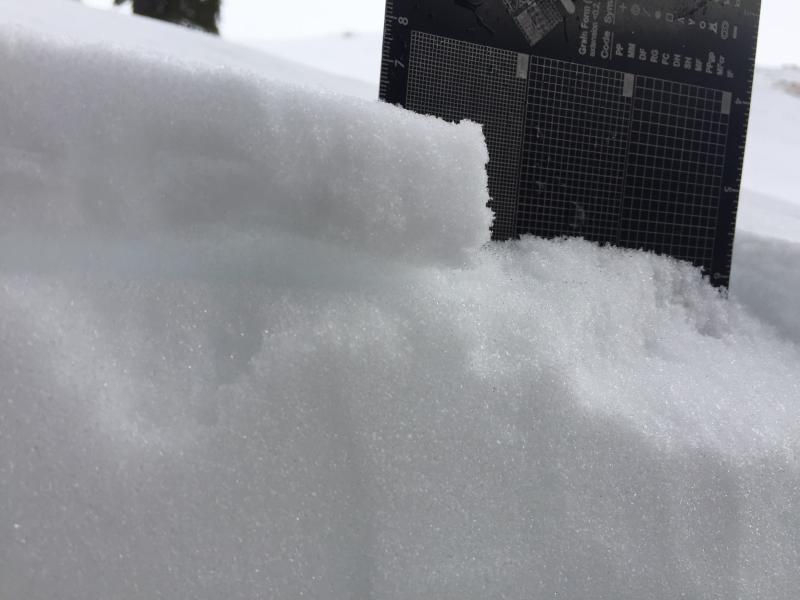 You can see the thin layer of near surface facets showing signs of rounding. They are sitting beneath the 2cm thick surface crust.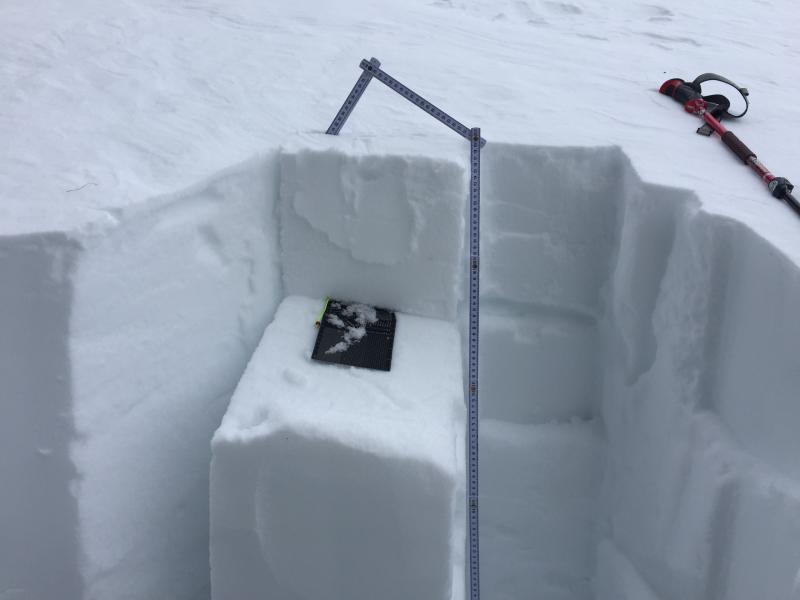 This is the layer down 29cm after the compression test. The snow above it is one finger hardness.
Snow Profile Coordinates: