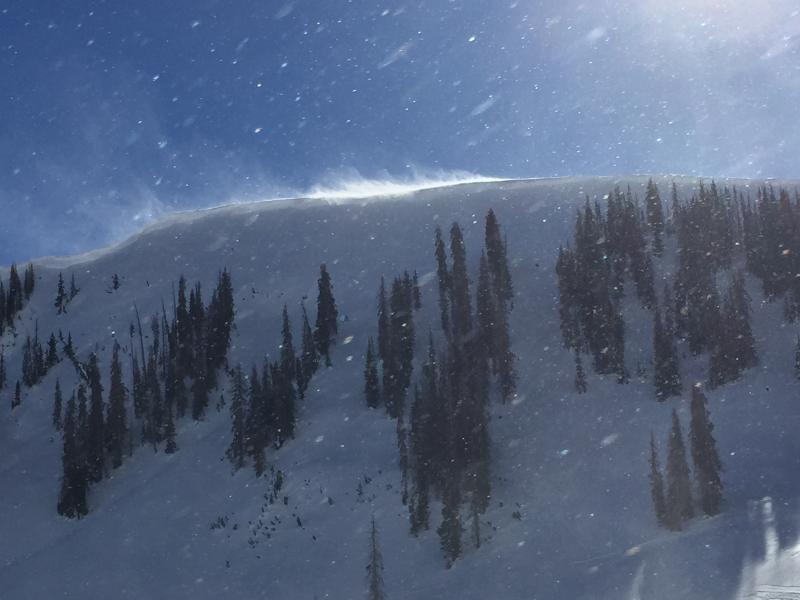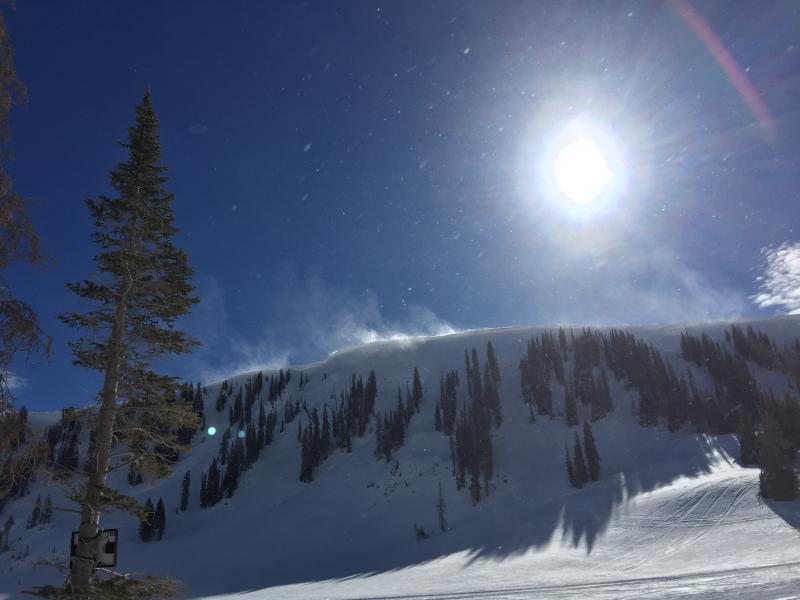 The wind was the big issue today but didn't find much in the way of sensitive wind slabs. I'm sure there will be some if you poked around in upper elevation north through east facing terrain tomorrow.
Not finding buried surface hoar in the areas traveled today. Upper elevation, open terrain just doesn't seem to be harboring the persistent slab problem probably due to the surface hoar getting knocked back by the wind prior to the storm. We were finding small grain facets down about 17" but they seemed to be rounding and gaining strength. Extended column tests did not propagate across the column and failed with hard effort and not very clean shears. Where we traveled I marked Normal Caution as the second avalanche problem we had to deal with.
This being said, based on my travels last week and other reports from backcountry users I'm still feeling like the persistent slab danger in any terrain that was sheltered from the wind is still the number one avalanche problem we're dealing with. This is primarily lower and mid elevation terrain but doesn't exclude higher elevation terrain if it was protected from the wind. The buried surface hoar is easy to identify if you dig down into the pack a couple of feet. Although not an issue today where we were traveling, the persistent slab issue is my biggest concern.
Snow Profile Coordinates: