Observer Name:
Darce Trotter / Steve Cote
Comments:
Buried surface hoar still intact, down at 163 cm, ECT 22 Q1, and healing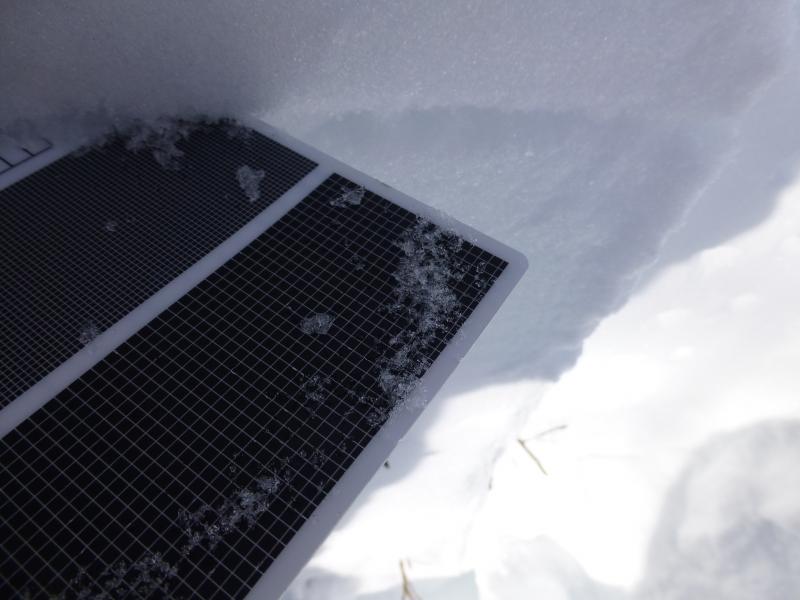 we did not dig much below the old frozen graupel layer at 118 cm, pack seems in good shape overall, just time for new snow. Surface was highly variable with pockets of surface hoar, wind board, sastrugi, old worn cornices, and dampening snow from daytime heat.
FORECASTER COMMENTS: This is the the only full propagation that I've seen in any tests over the last four days. I've traveled from Pleasant Creek down to 12 Mile Canyon and found this layer to be stubborn with no clean shears.
Wind crusts from upslope N winds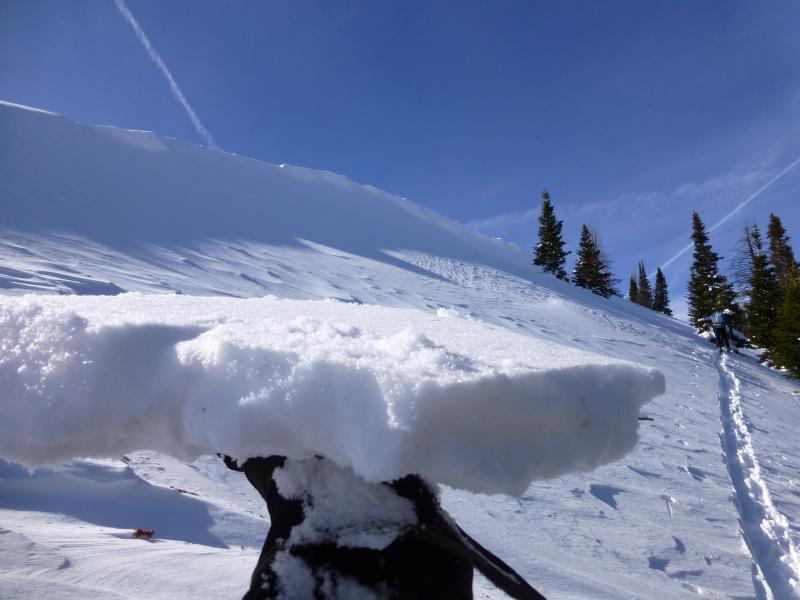 Snow Profile Coordinates: