Comments:
Initial cuts on test slopes, and this 30 degree slope, did not show much cracking or instability. Next, this little ridge was much easier to deal with than on the 21st. Next, not much cracking or wind slab (this is around 8500'; I'm sure the higher ridges could have more wind affected snow).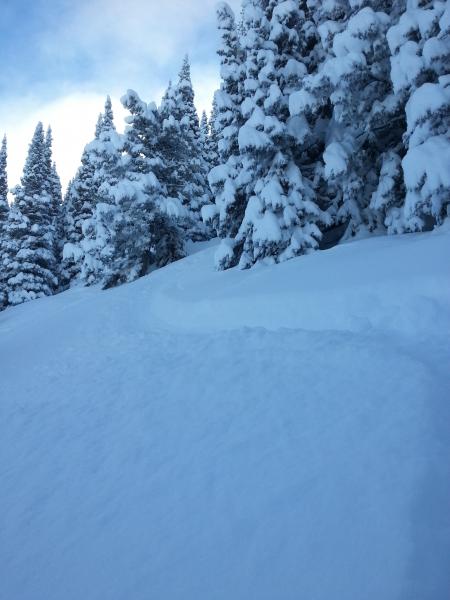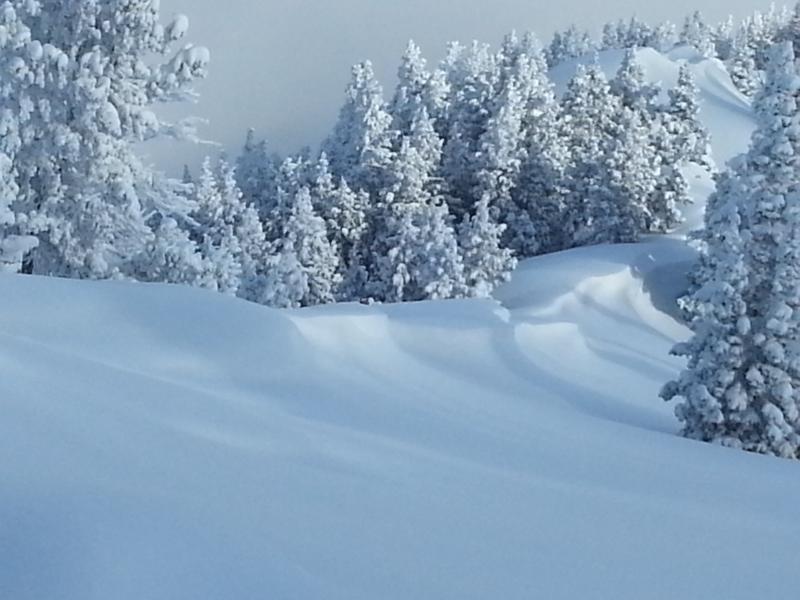 Cuts toward "safe zone trees" near a steeper breakover (38 to 40 degree range) produced some fast moving sluffs that ran a couple hundred yards. Next, this is a side view of the track of a sluff, with a sidewall about a foot deep. These could definitely push you around if caught off guard, but I was more concerned about the deep slab potential that has been occurring, and chose a less steep route down.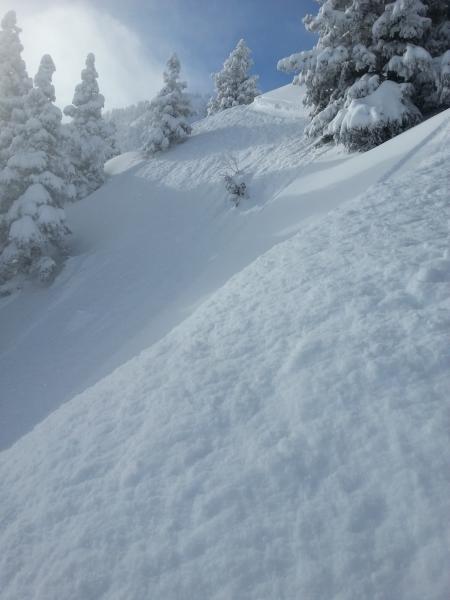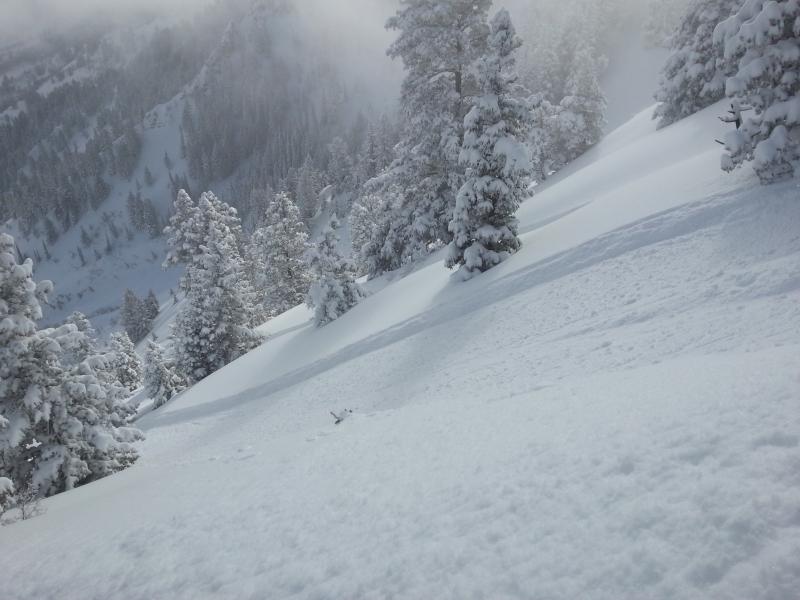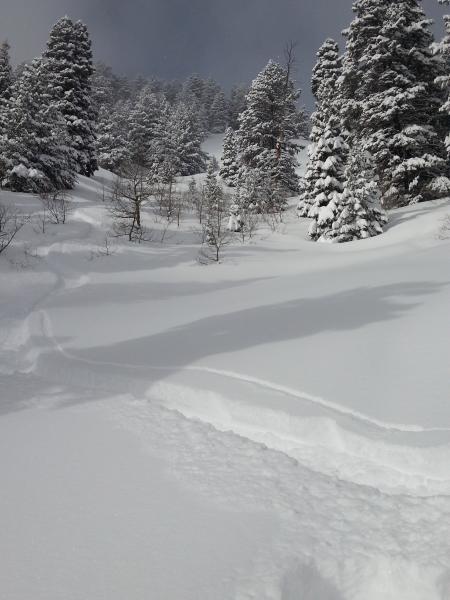 I'm putting "Moderate" tomorrow only for below 8500' on slopes under 35 degrees. With 4 foot deep fractures possible, we could be looking at lower probability, higher consequence slab potential on steeper slopes. The main Hells slidepaths would not be an ideal choice tomorrow.
Snow Profile Coordinates: