Location Name or Route:
Laurel Highway > Gold Basin
Comments:
Pit Details: SW face, 11,300 ft, 28 degree slope. I thought this snow pit was a good example of conditions on the windward side of the ridge at high elevation. It is interesting because this pit site was mostly wind scoured throughout the storm cycle that started on 1/4/17. It had gone through several days of scour, cross load, scour, cross load, but snow really started piling up at this site on 1/12. The pit reveals two key things. The first is that the base depth here is very shallow, those strong winds really took a lot of snow off this face. The second is that because of the shallow snowpack we now have depth hoar and facets at the ground level here. There is a mix of crust/facet/graupel sandwiches above the facets. This structure was not necessarily contributing to instability today, in fact myself and at least three others skied the slope. For now there is not a slab on top of these layers. Add a slab to the mix and this structure could certainly produce avalanches. This is something to keep in mind for the future.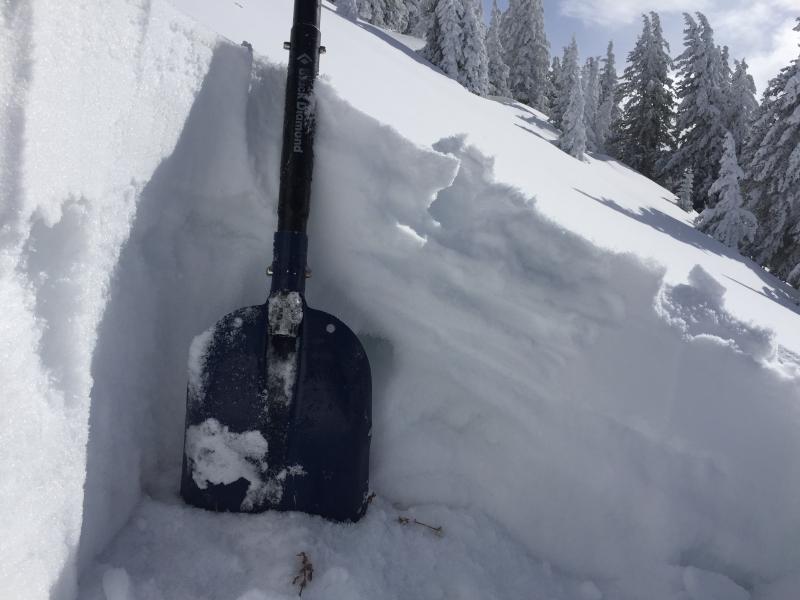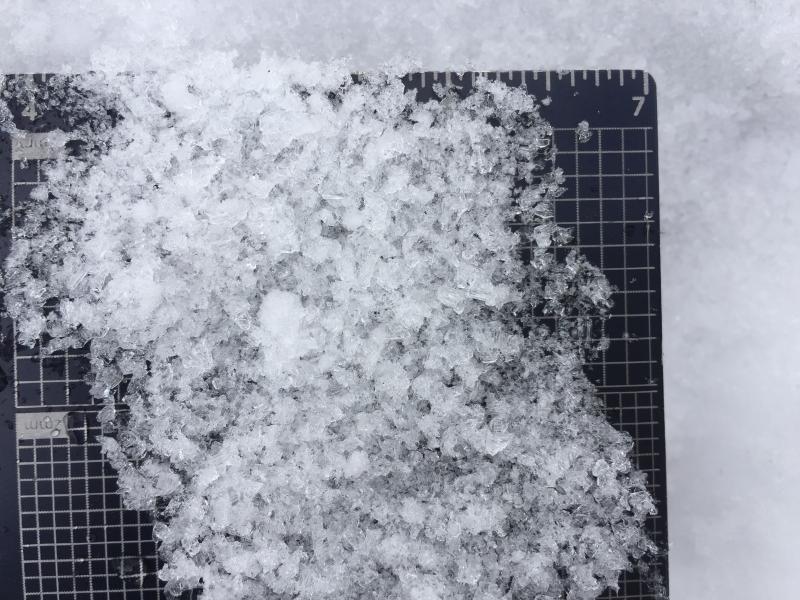 A shot of the crust/facets sandwiches above the real facets. Second photo is a closeup of the facet/graupel mixture. A lot of graupel fell with those storms before 1/12.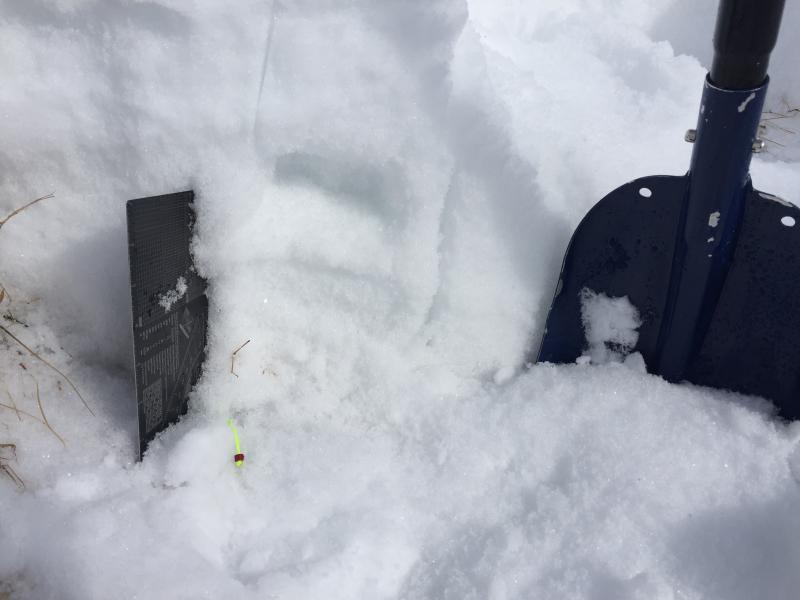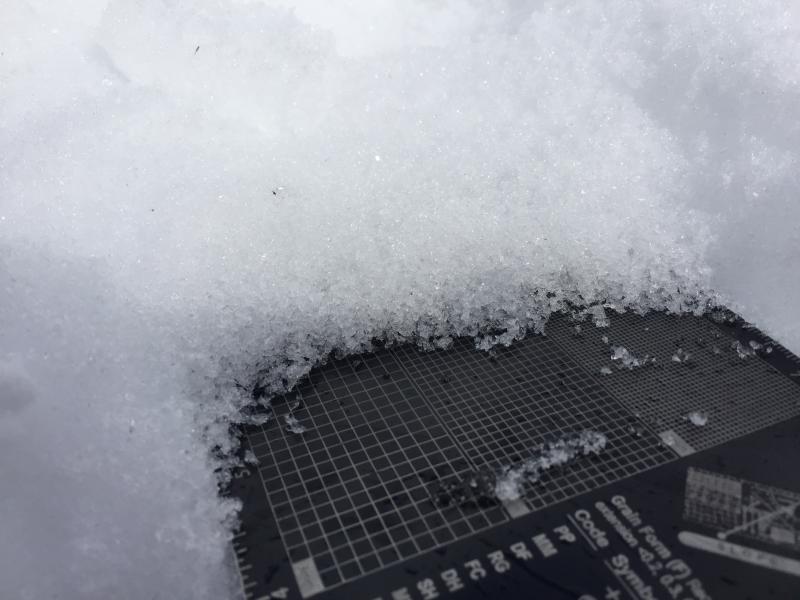 A couple shots of the facets/depth hoar found at the bottom layers.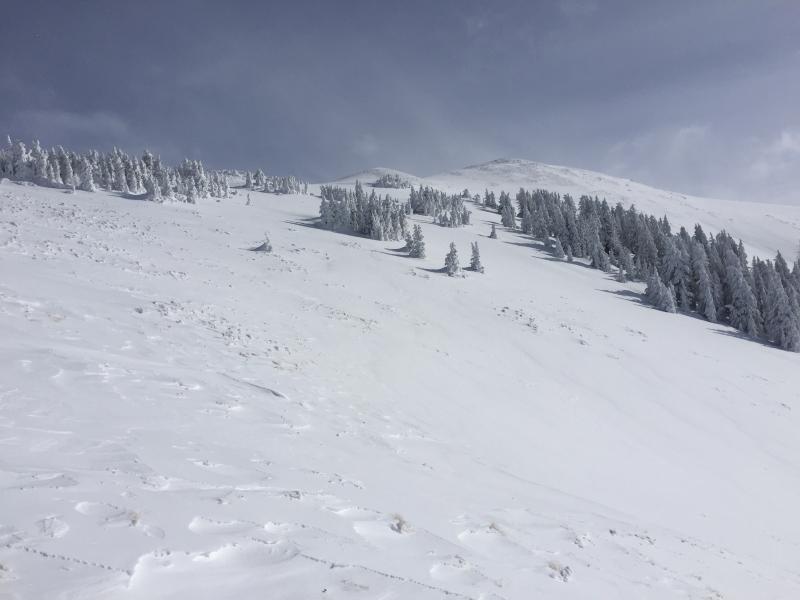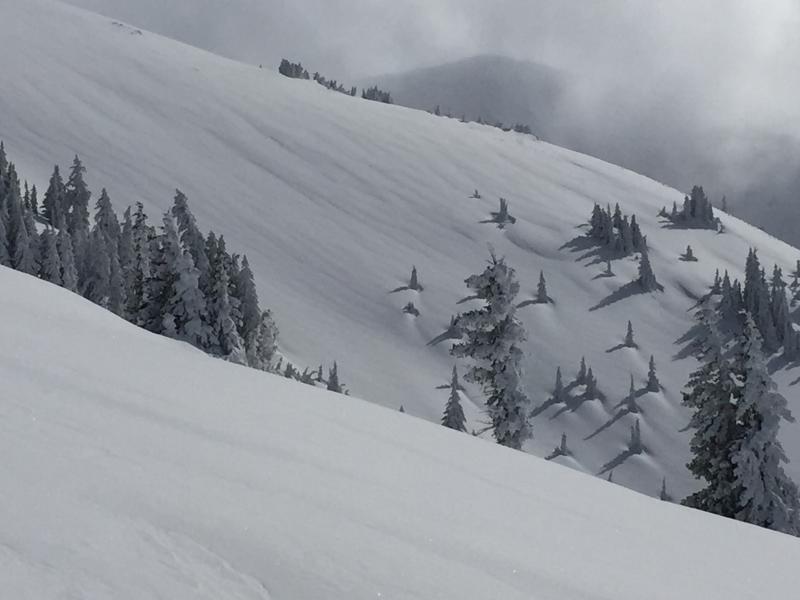 The first shot here is the skier's right side of the slope in question. It is obviously wind scoured. Where I am standing is scoured to the ground level. The middle of the slope is seen in the top right corner. The second photo is the skier's left of the same slope. This is very obviously wind loaded. These two shots demonstrate why terrain management is so important. The same slope has very different conditions from one side to the next. Poor skiing conditions found on the skier's right scoured side, decent riding in the middle, and the left side where you could possibly trigger a slide. The last photo below is the meadow where I felt a small collapse with a whoomph.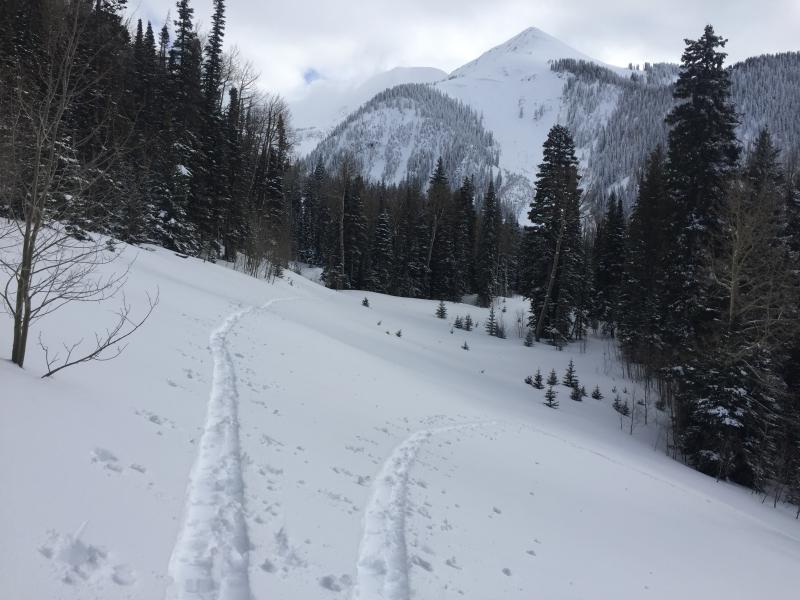 Snow Profile Coordinates: