The surface conditions in the prelude, a NW facing slope. The stout crust that was keeping us on top all day can easily be seen on the left side of the picture.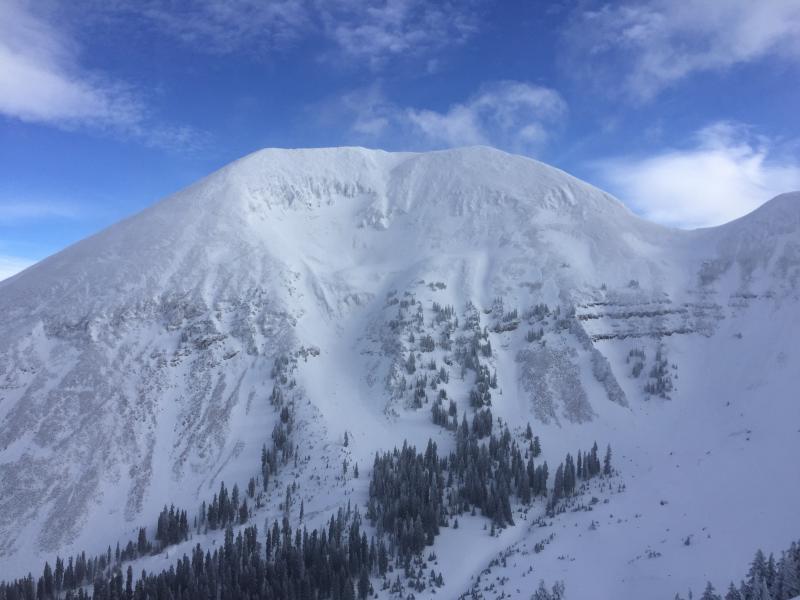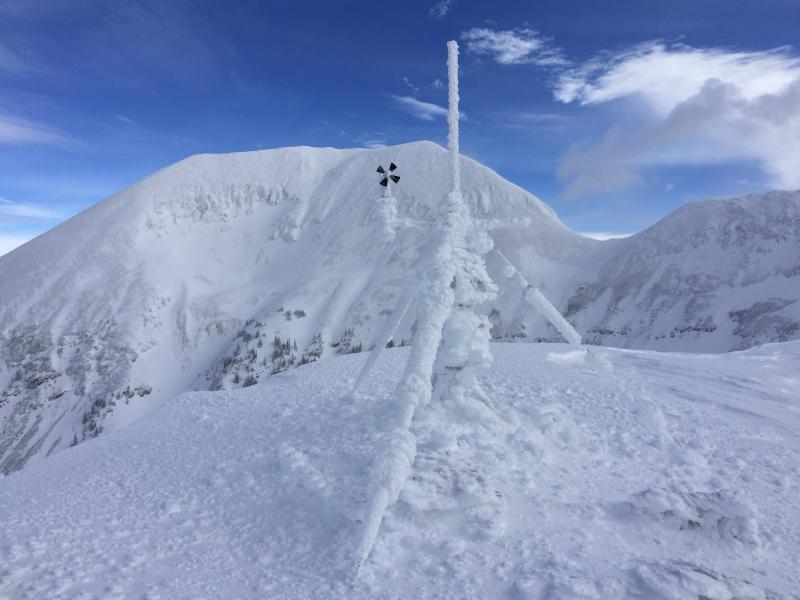 A good look at Mellenthin, the upper half is heavily rimed while the lower half is obviously cross loaded. This shot is a good example of how cross loading occurred on windward slopes during this storm. Second photo is the heavily rimed weather station.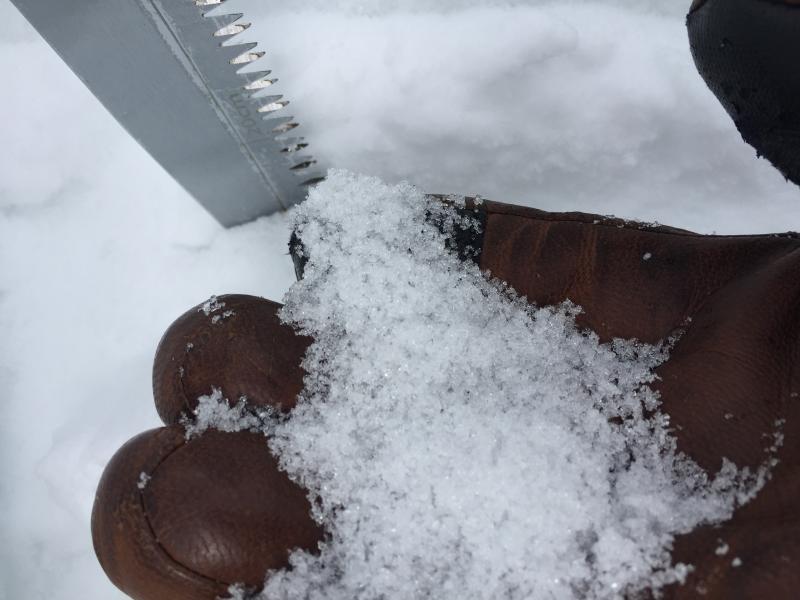 The first photo here was taken after the ECT and you can see the depth of the slab that pulled out. The second photo is the weak layer of facets that failed below the sun crust. Lastly a video taken by Brian Hayes of Sarah Crosier performing the ECT. Quick note on the test, right before the failure she pauses and goes for a tap from the elbow. She thought she had ten taps already, so we originally scored it ECTP 11, but watching the video I count ten taps total. Either way, I think the test told us what we needed to know.
Snow Profile Coordinates: