Comments:
No detailed profiles today. In general the storm came in warm and appears to have bonded moderately well. Quick ECT'S were negative outside of the alpine. Photo below, Typical results of quick ECTN on a west facing slope at 10,800'.
There is a rime crust at the base of the new snow.
Photos below:
1. ECTPV, failure on pooled graupel, 35-37 degree slope at 10,900'. Basal facets are located at base of ski pole.
2. The pooled graupel
3. Basal facets, they are rounding. Graupel is from higher up the profile.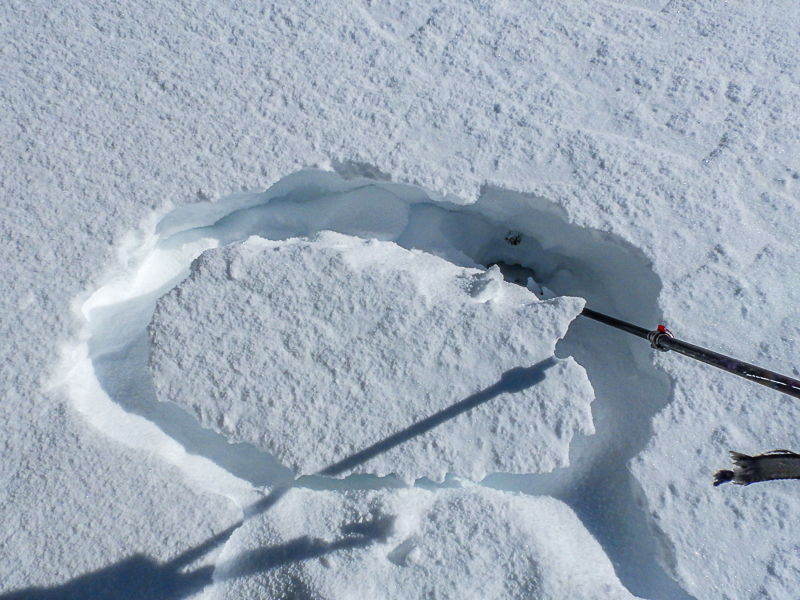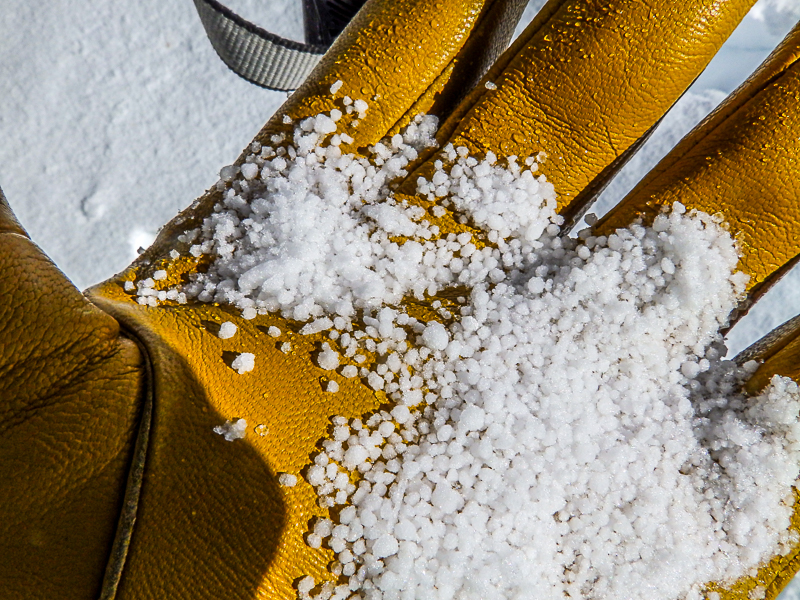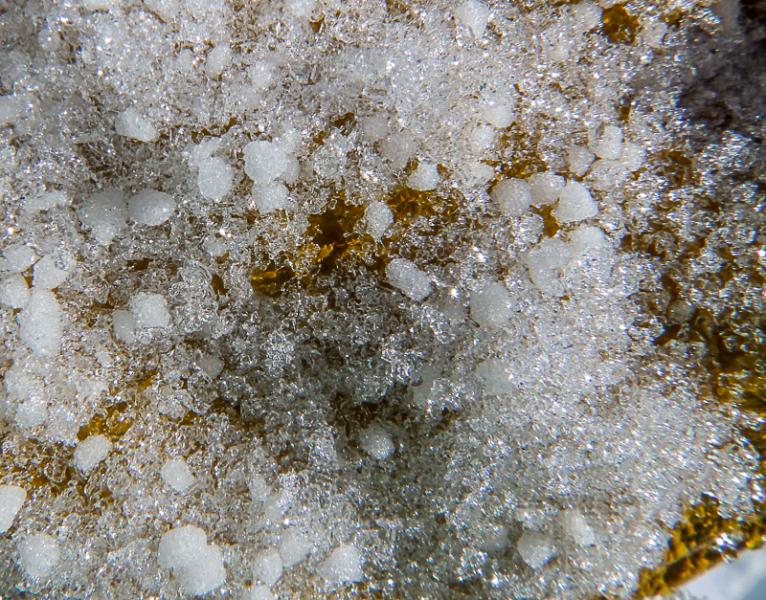 Photos below show alpine conditions, not powder.....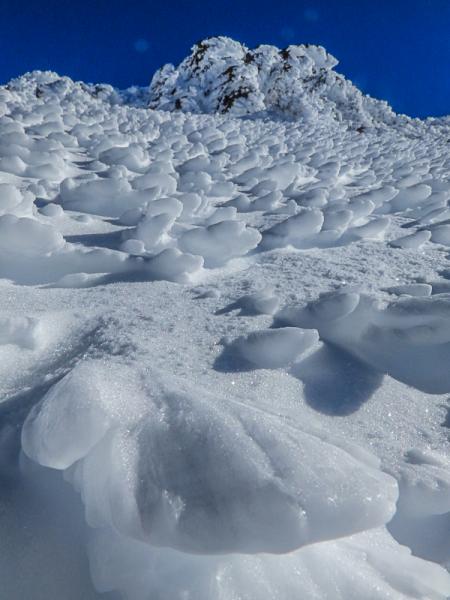 Photo below:
It was possible to release minor wind slab/crusts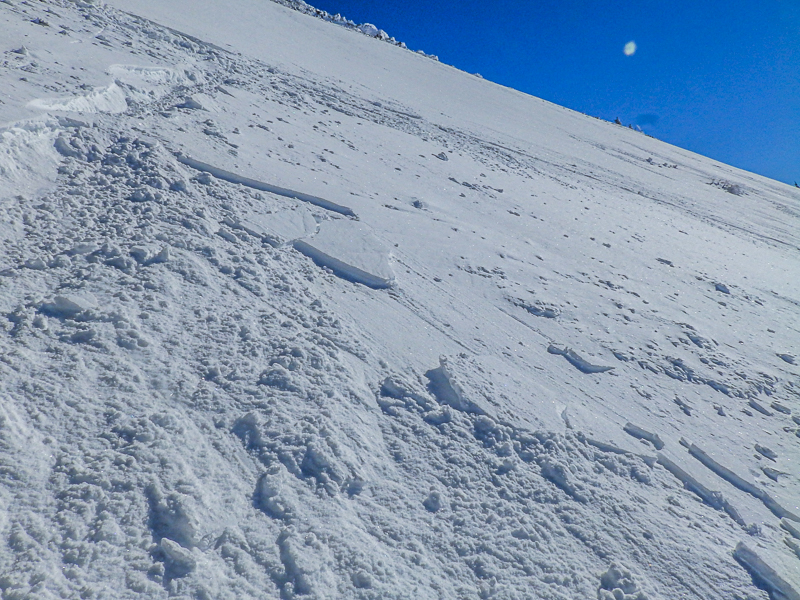 Snow Profile Coordinates: