Location Name or Route:
Laurel Highway/Gold Basin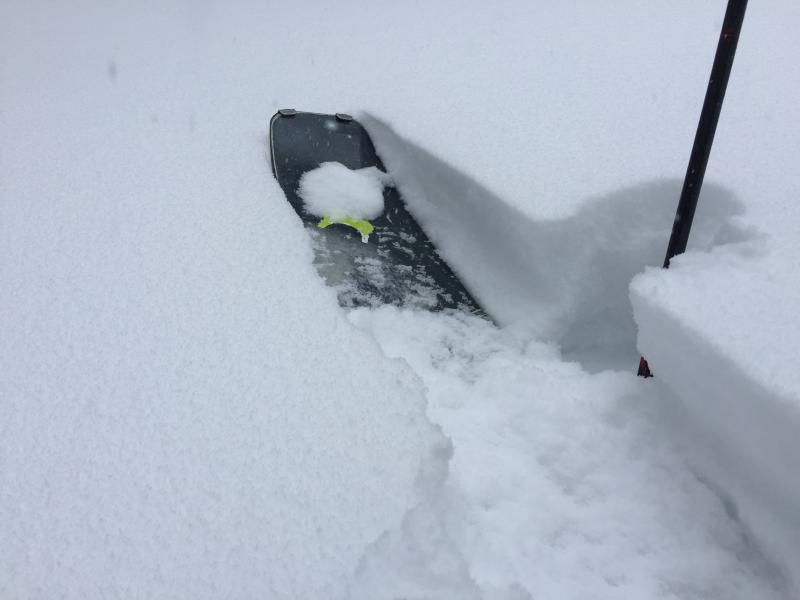 Ski penetration showing 3 to 4 inches of new snow around noon. Snow had mostly stopped after this time.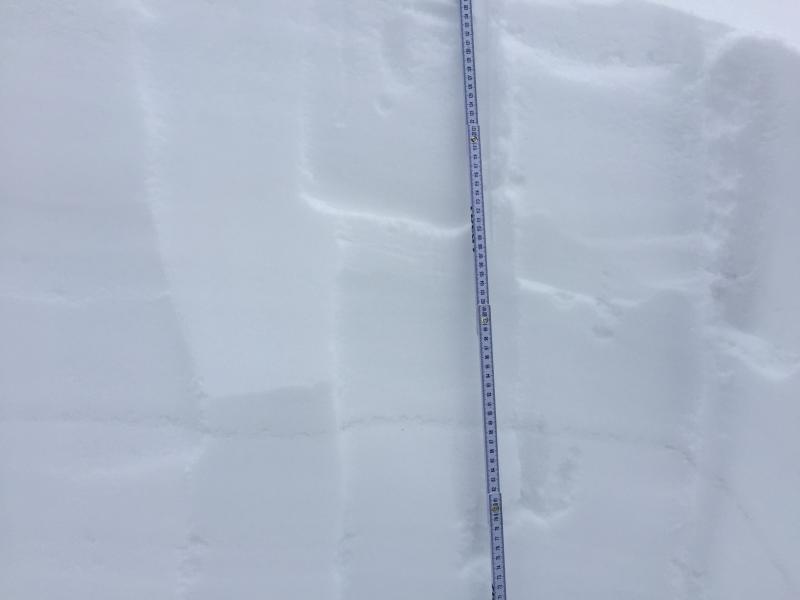 The obvious weak layer at 88cm can be seen in the lower third of this picture. It is the dark, horizontal line across the pit wall.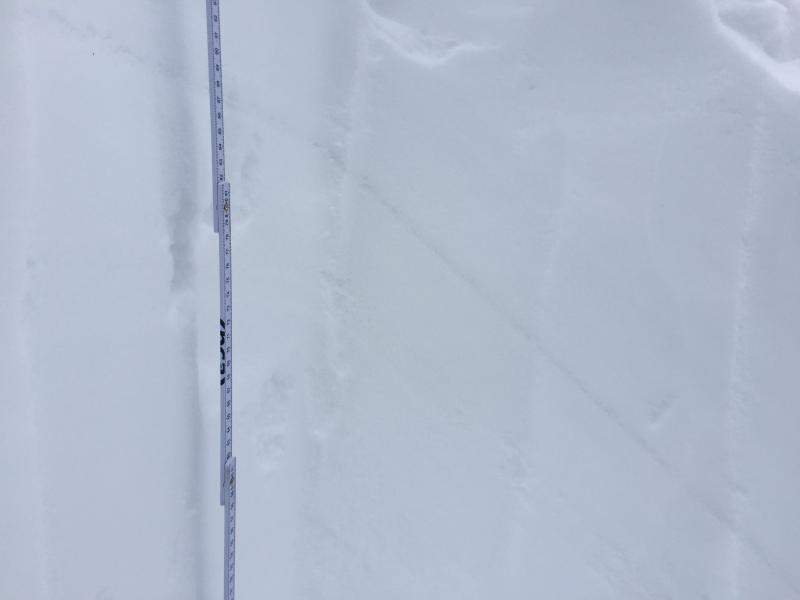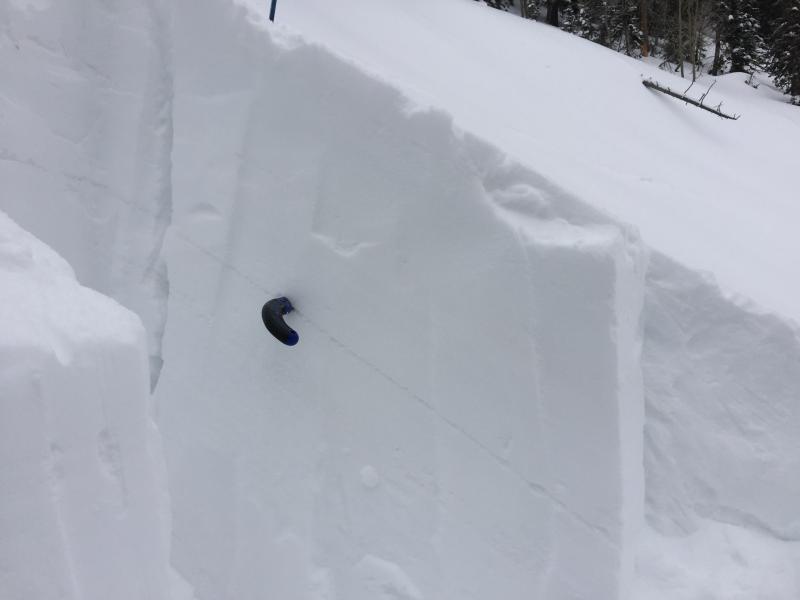 Another angle on that weak layer. Here it is seen along the sidewall of my pit. The last photo is a shot of the propagation saw test. The saw is sticking out of the weak layer, and you can see the slab above. There is new snow on top and the slab is made of mostly four finger and one finger snow. The weak layer passed this test.
Snow Profile Coordinates: