Location Name or Route:
Pleasant Creek, Seeley, Jordon
Comments:
The main point of this observation is that there is more weak snow on the surface right now than I like to see. This does not make things dangerous right now but once it gets buried by next week's anticipated storms, it could act as a weak layer and produce avalanches. This could be the first significant "persistent weak layer" in our area this season. We call this type of weak snow a "persistent weak layer" because it can produce avalanches for weeks or even sometimes months. Now, I'm not trying to cry wolf here but this is a layer that concerns me and I will be closely monitoring it. I'm hoping that it ends up being nothing significant. However, we have been able to safely get into big steep terrain so far this season and we may need to change our habits if this layer ends up being problematic.
The photo below is a "faceted" grain of snow under a microscope. You'll note the corners on it, hence the name "faceted". This is your basic "sugar" snow. It does not bond together well with other grains. When a layer like this gets buried under new snow, it can collapse and cause avalanches.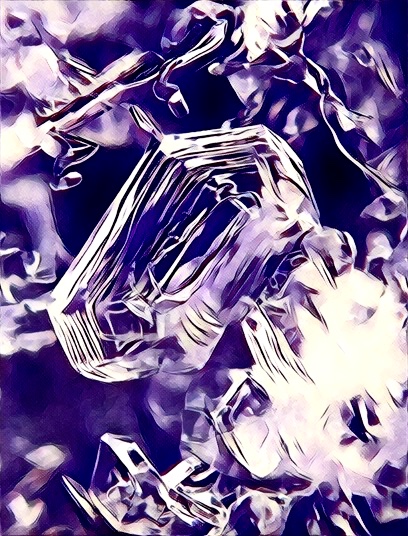 Below is a quick video demonstrating a weak layer forming, getting buried and the results.
Snow Profile Coordinates: