Comments:
The pit was dug on a high elevation south facing slope at 28 degrees. Total depth was 62cm. I wanted to dig on a south facing slope today to see how that crust layer was interacting with the new snow. The crust is at 49cm. It wasn't quite what I was expecting, but the crust layer was having a very significant impact on stability. The crust failed on the small layer of facets beneath it when we isolated a column for a compression test. It failed on isolation with a very clean Q2 shear. Our pit also revealed a significant layer of facets towards the bottom of the pack at 31 to 20 cm. This layer failed at CT2 Q2. Not very confidence inspiring. We did an extended column test to again test the upper crust layer and it failed ECTP8 with a very clean Q2 shear. Keep in mind this is one pit in one location, but it was enough of a red flag that we skirted the steep rollover below us and opted for a lower angle exit.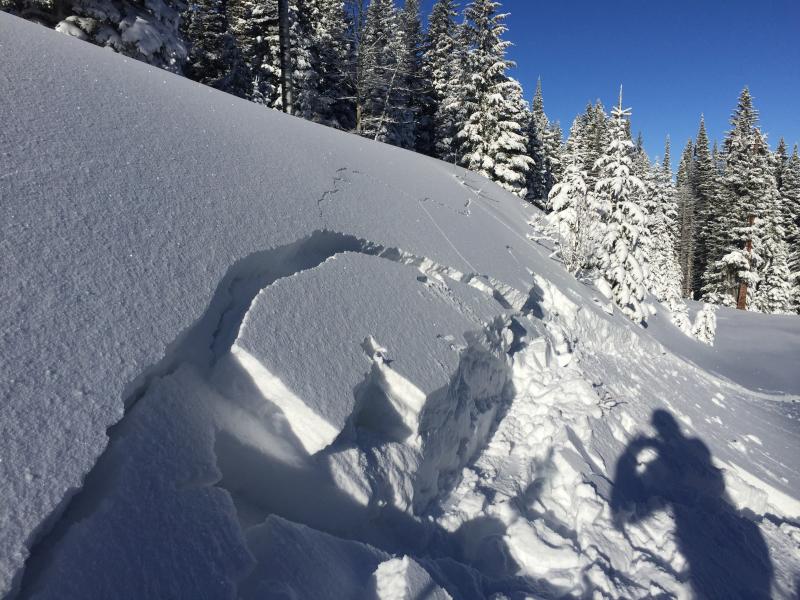 This is the low elevation NE facing test slope. Hard to tell from the shot but it broke down to the next layer below the buried surface hoar.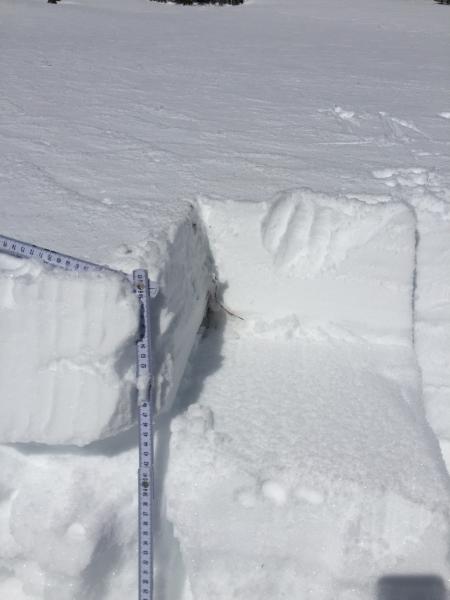 A shot of the storm slab and crust after failing on isolation.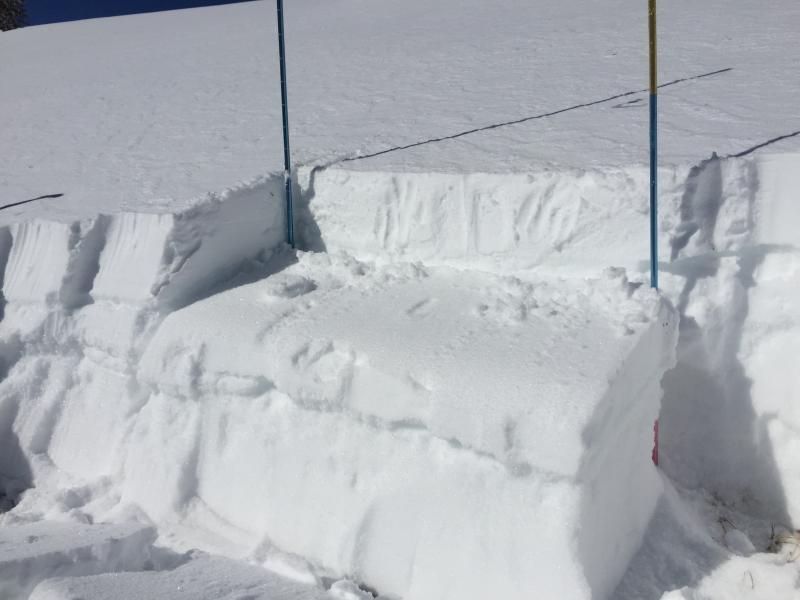 The same layers after the extended column. Failed on the underside of the sun crust at 47.5 cm.
Snow Profile Coordinates: