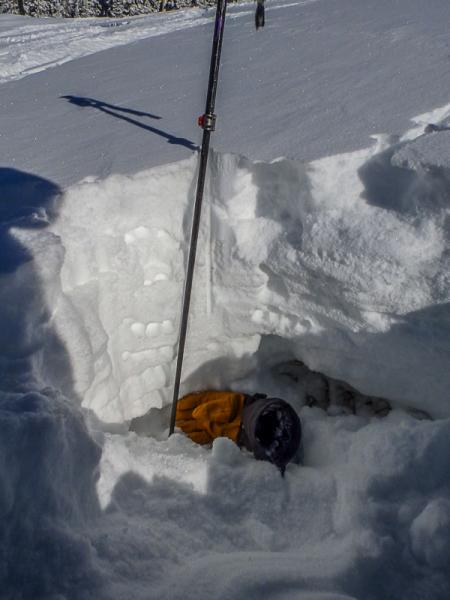 Two snow profiles demonstrating variability in the snow HS pack due to wind
HS is 35 for the 1st and 26 for the 2nd.
Both profiles contain 4-5" dry of 4-finger basal facets.
The basal facets are overlain by 12-16" of rounds.
Both profiles are capped by 12-19" of storm snow with graupel at the base. ECTs were variable in this graupel ranging from ECTN to ECTP 12, Q2.
Of note in the 1st profile (HS34) is a subtle rain crust below the graupel. I might have missed this in the other profile. I found it after being told about the rain event and had to look/feel with a bare hand. It is marked by the orange Voile strap.
Overall all hand pits and profiles in this area were consistent with the exception of HS.
Photos below:
1. facets
2. rounds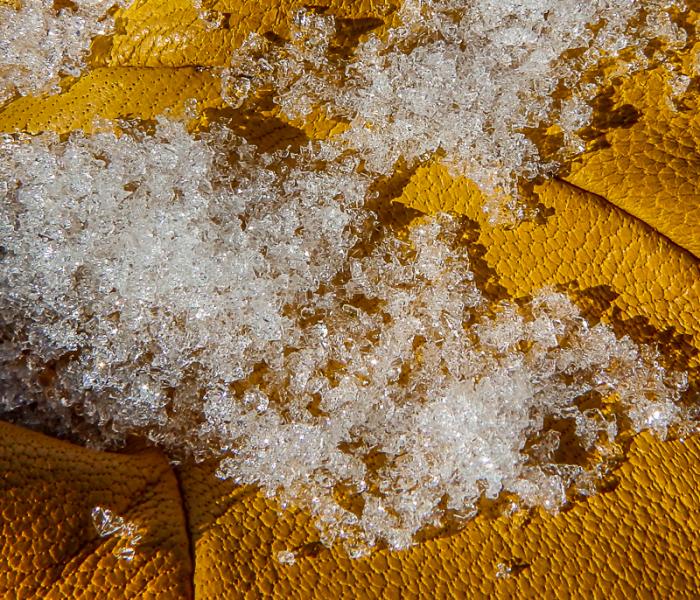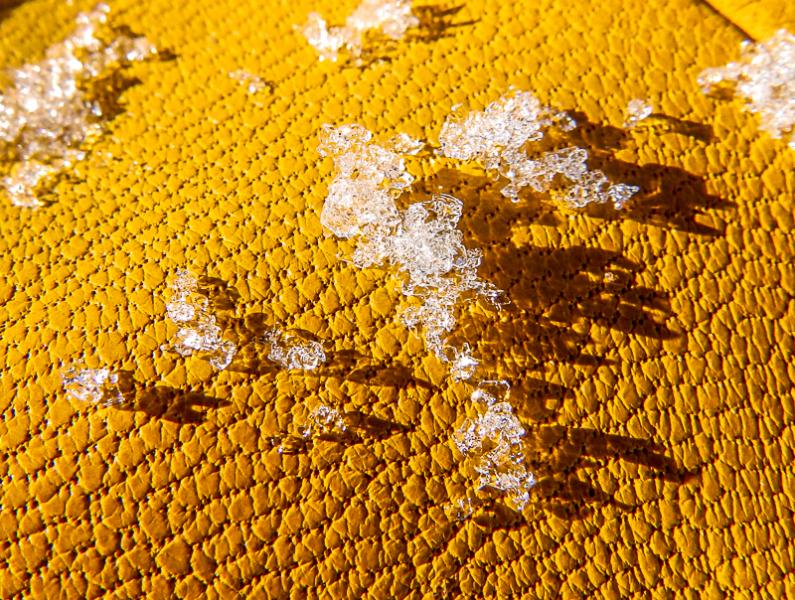 These profiles were taken within the Eagle Point Boundary but represent backcountry conditions for NW aspects at this elevation. Today was opening day and the slopes were unskied or touched until today.
I did not see any natural avalanche activity from the last storm cycle. I think things got heavily plastered due to the storm coming in warm and wet.
Overall a moderate danger below tree line and considerable in wind exposed ares at or above tree line.
Snow Profile Coordinates: