Location Name or Route:
Tushers - Puffer Lake to Big Flat
Comments:
HS = 24"
About 7" of 2mm loose facets sitting on the ground capped by a weak crust (rain?). The overlying storm snow (HST=16") is divided by ski pole into the basal 6" 4 finger density early portion of the storm (last night) and the upper 10" fist density portion which fell this morning.
Of interest is a reminder that at the high elevations of the Tushers, snow also facets on sunny aspects.
Photo below is a profile on a wind exposed road cut directly above a 40' wide series of natural cracks that did not run. facets are obvious....Storm snow is about 10-12" here, northwest aspect at 9,800'
Big Flat Snotel HS=27 at 2 pm.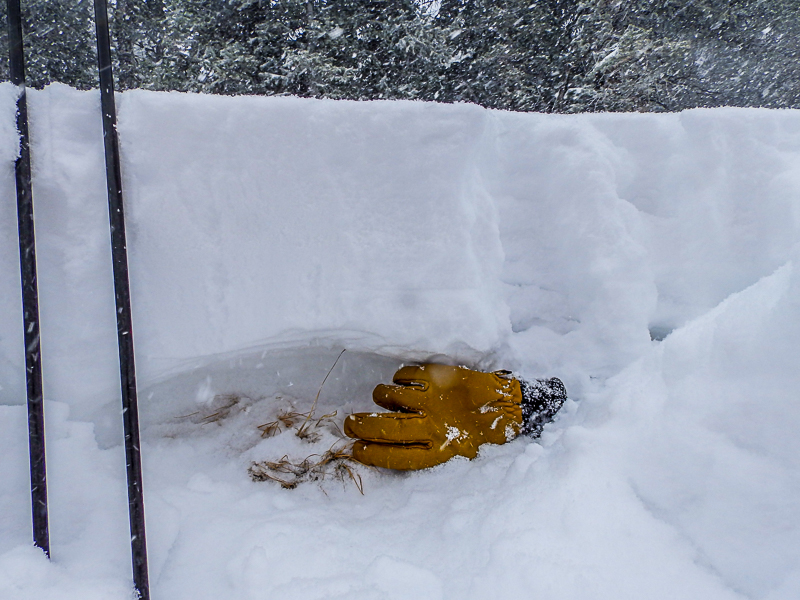 2 photos below of cracking in the new snow.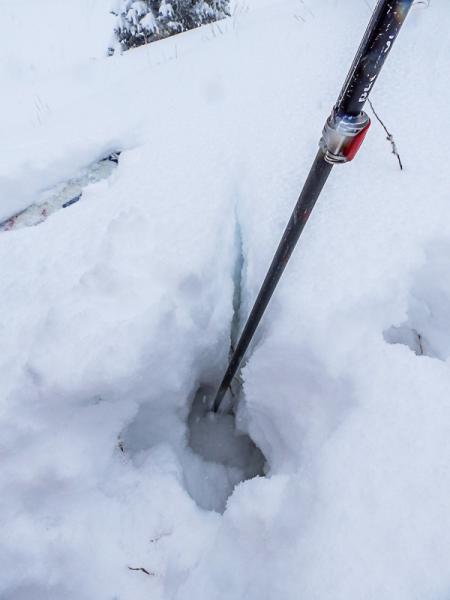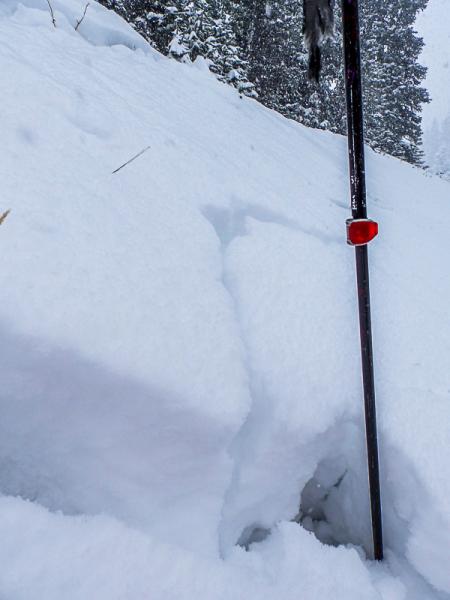 Snowfall was impressive and will settle out to a great early season base. Drive down Beaver Canyon was exciting with a foot of snow on the road! Photo below is at the pass (10,000') 4 hours after the road was plowed, deep driving but a heck of a lot safer than the drive back to Fillmore on I-15!
I would expect a natural cycle in the alpine where there is enough snow. Things looked pretty scoured yesterday.
Overall a considerable hazard. Any avalanche will likley run to the ground.
Snow Profile Coordinates: