Comments:
No snow profile but a few quick pits on north aspects showed a crust overlaying dry, dense rounds overlaying a melt freeze crust at 12" deep.
Photos below:
1- Smooth corn when you are the only skier in the range....
2- Typical Pahvant terrain, upper Pioneer Canyon.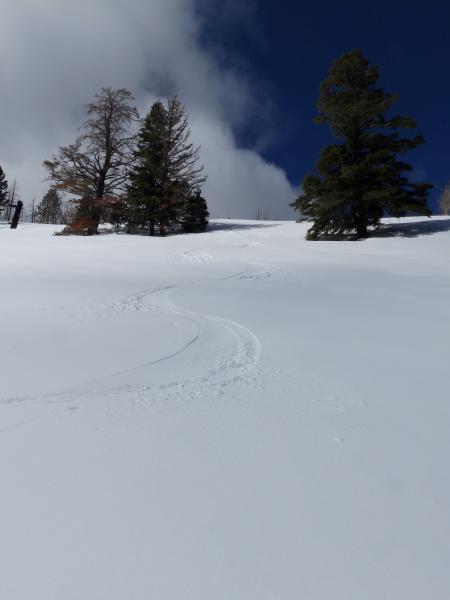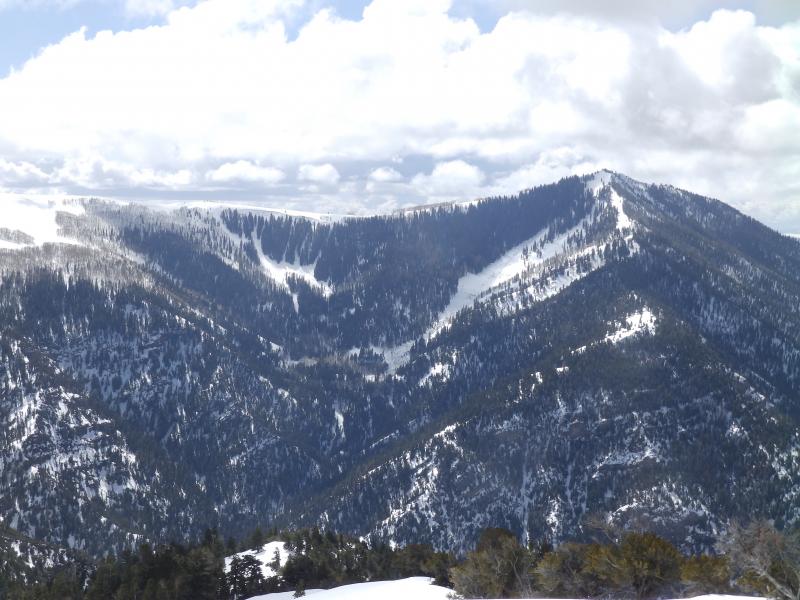 2 photos of debris in slide path skied ,distal and up close. I am not sure when this path slid.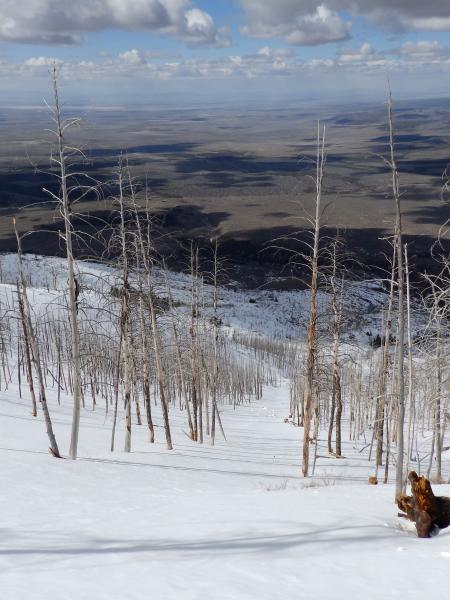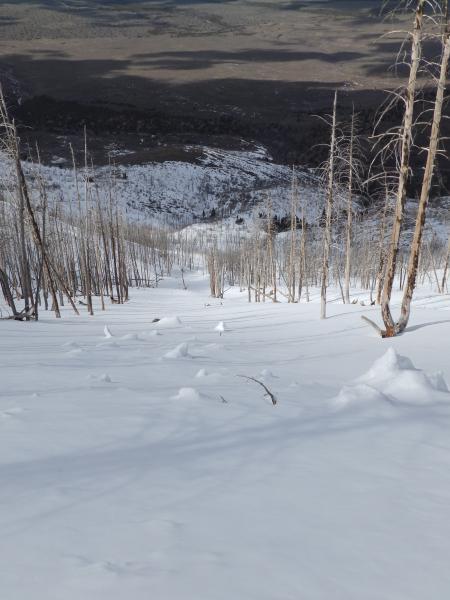 Photos of some of the terrain today, up close and one showing exit, over 2000' of relief. 2nd photo taken from near parking @6500'.
I was in parts of this burn early winter, I think it is a much safer outing when a consolidated snow pack keeps you above the many downed trees.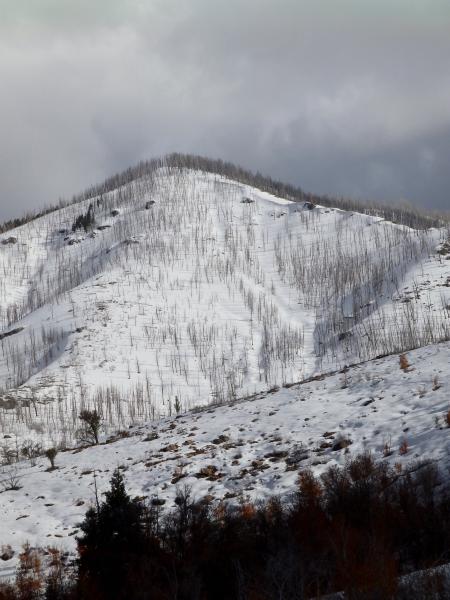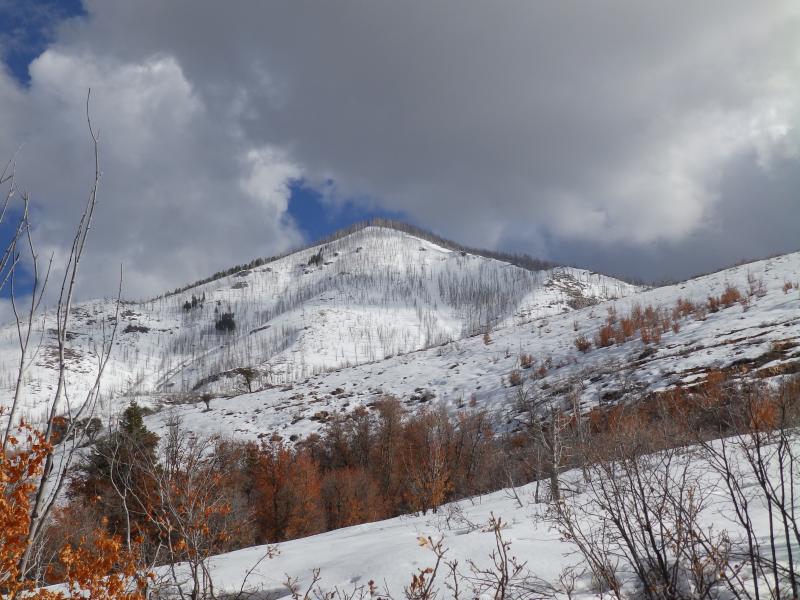 Skied all aspects today.
Car access to Maple Hollow is possible again. Sand Rock Ridge Road still blocked by drifts. Chalk Creek Road is still gated closed.
Snow Profile Coordinates: