Observer Name:
Wilson, Covington, Hardesty
Location Name or Route:
Big Springs Cascade Ridge
Comments:
Dug quick pits on northwest and south east slopes at 9300' to look for indications of wet loose and deep slab problems, respectively.
SE pit HS 130 cm with ice crusts at 70, 80, 85, 93 and 101 cm, ranging from .3 to 2.5 cm thick. Snow above the thick top crust is a variety of melt/freeze forms, but between and below the lower crusts the snow remains damp but not ripe. Relatively little free water traveling along density transitions within the snowpack.
NW pit HS 90 looks like repeater. Weakest snow was near surface facets down 10 cm; hardness of 4-finger minus with denser white snow above and denser sugary grey (mixed forms) below. Basal facets had been 3mm but now are moist and rounding where they weren't welded, although pockety loose areas exist. ECTN down 10.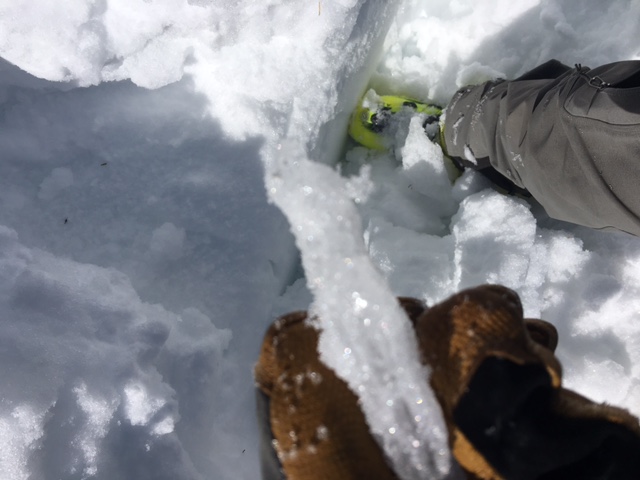 Photos below:
Pretty wind jack and small cornices,
Single East facing wet loose,
A tree suggesting avalanches are real.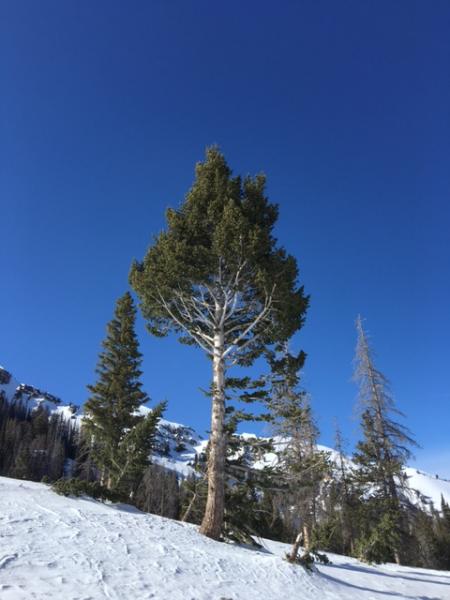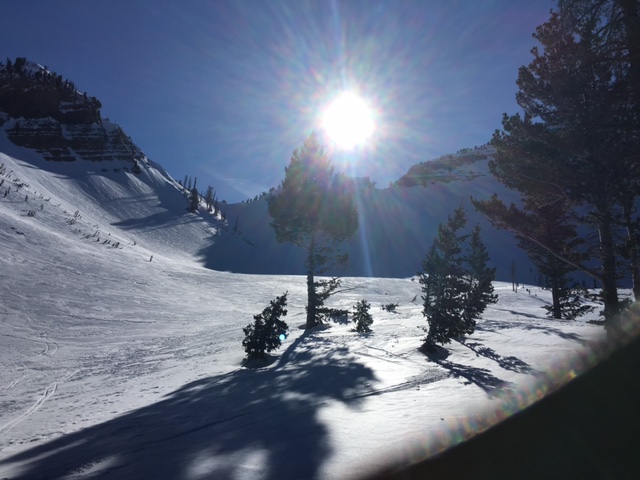 Snow Profile Coordinates: