Location Name or Route:
Tushers - Mt. Holly and Lake Peak
Comments:
2 layers of facets highlighted with gloves. Upper 2" thick wind slab failed on isolation. Rest of column failed on lower facets as ECTP 2, Q2. Photo of basal facets below. HS in this area very variable.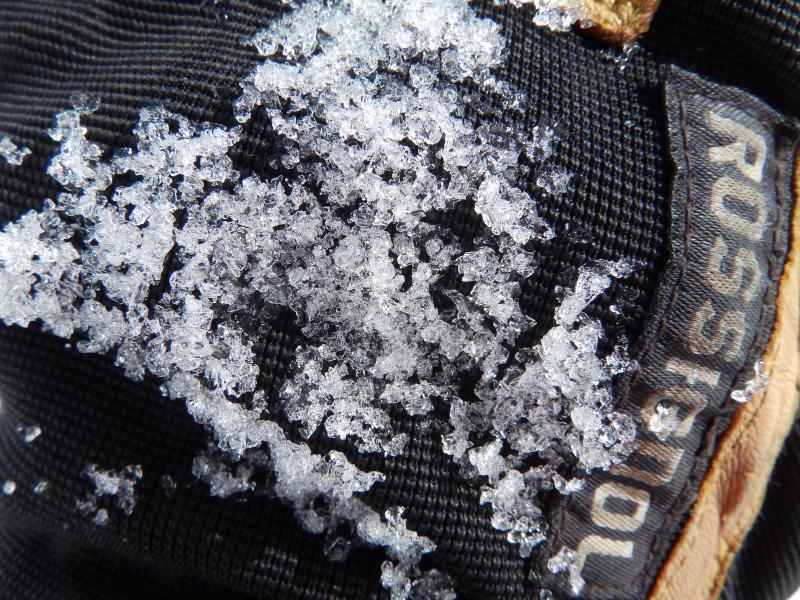 One more snow profile below, Lake Peak, west aspects 10,800. HS 140 cm with 10 cm of rounding 4 finger facts at the base (not visible in photo). This is a popular spot close to Eagle Point Resort. The midpack generally grades from 1 finger upward to 2 to 4 with some inversions that are likely old wind crusts.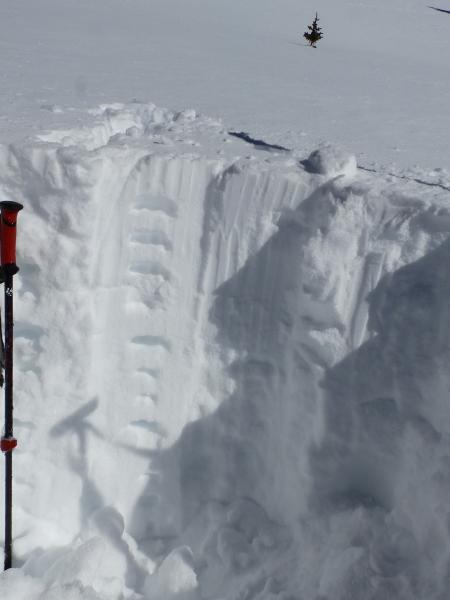 Three photos of not so recent activity below:
1, Mt Holly, south aspect
2, Lake Peak, Northeast aspect
3, Mt Holly, Northeast aspect, note coyote hole in debris, this hole is over 6 deep and likely holds a deer based on some hair. This path is very scoured at the top and likely ran early in the season.
4, crack in pencil to knife hard drift at top of path in photo above.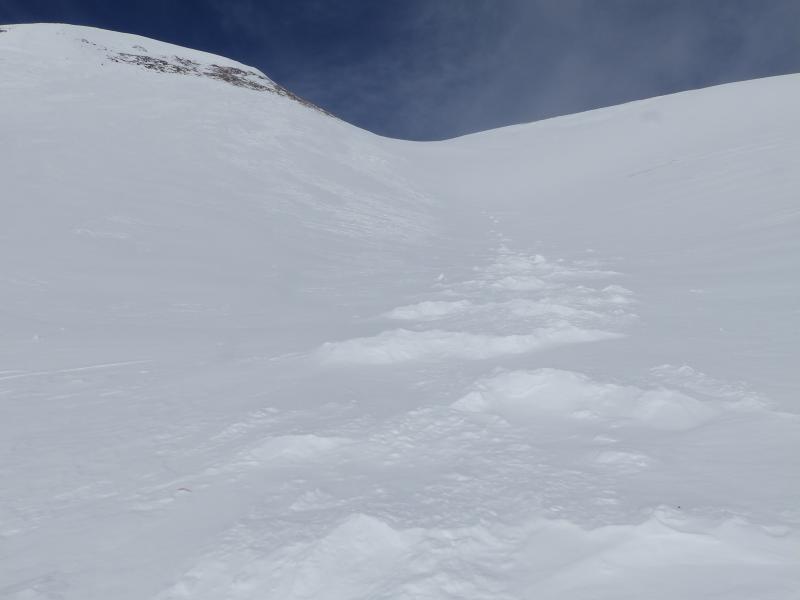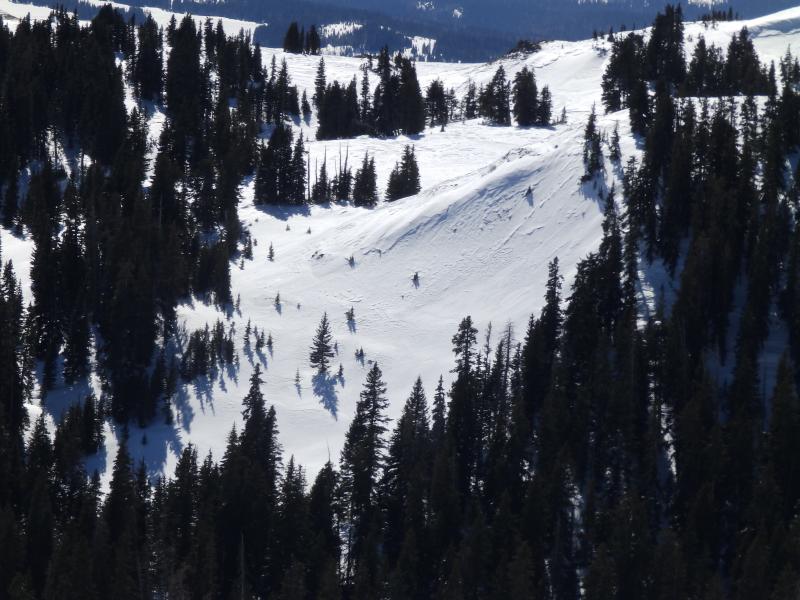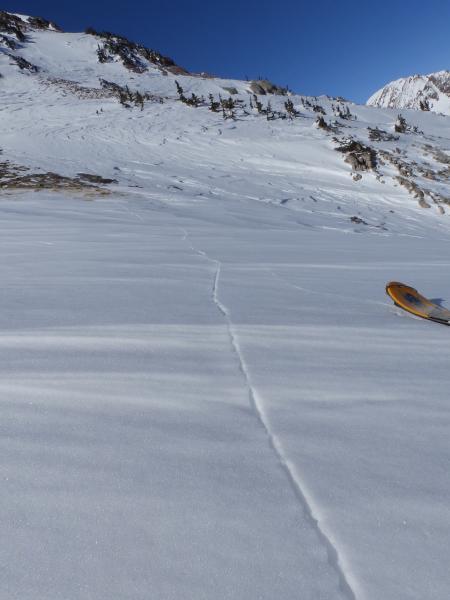 Generally a moderate hazard with pockets of considerable in wind loaded areas of the alpine. I would also say considerable for areas receiving direct sun. My hazard is based on worst case scenario.
Of note, the snow yesterday in the Pahvants had a new crispy feel to it, not so in the Tushers, I am attributing this to wind impacts in elevations 2000 to 3000 feet higher.
Snow Profile Coordinates: