Location Name or Route:
Pahvant Range - Copley Canyon
Comments:
Of note in the profile are the facets/density inversion above a strong basal layer. The ECTP took force but still propogated. Photo of pit below, basket is on shear plane. Next photo shows top of slide path with pit location. This area was above the area that ran, I don't think it was steep enough. Third photo is tension crack next to pit.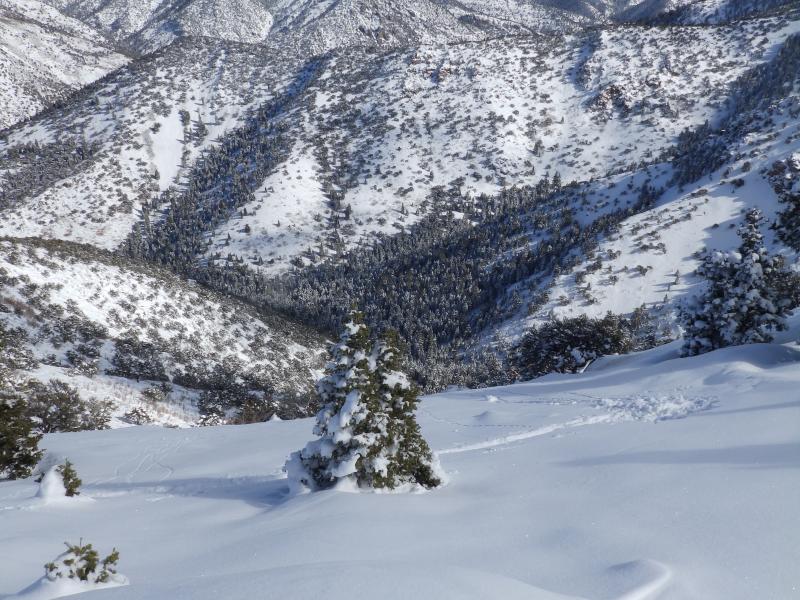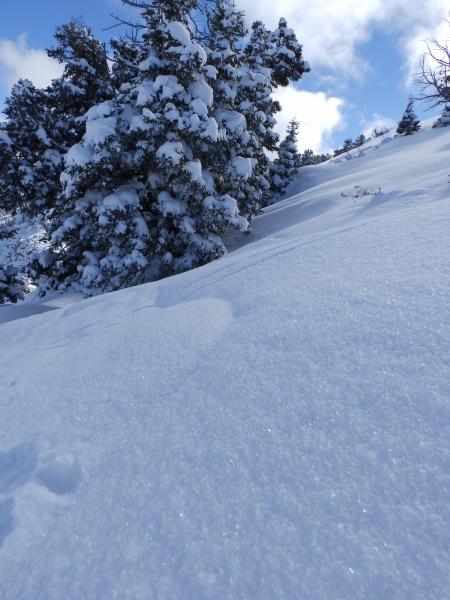 Photos below are the slide path, upper and lower portion, As I have been finding there are some big paths in this range! I avoided the starting zone by sneaking in on an easterly aspect and was skiing and breaking trail back up the path on debris. Third photo is pile on mid path tree, a good indicator of activity. I avoided the steeper portions which have slope angles at least 40 degrees. Based on hand pits, the facets appeared to be cleaned out in the area I skied, otherwise I would have avoided the whole thing.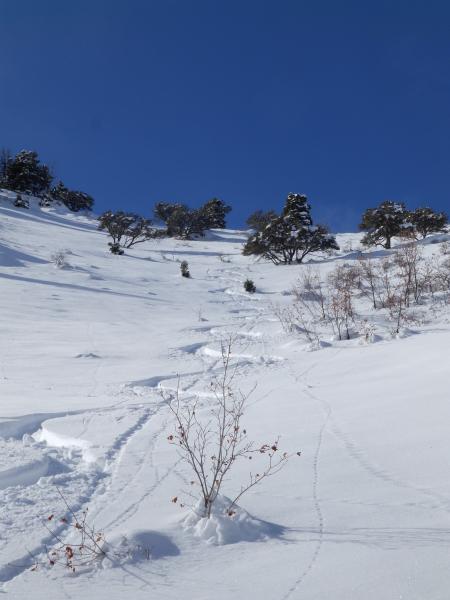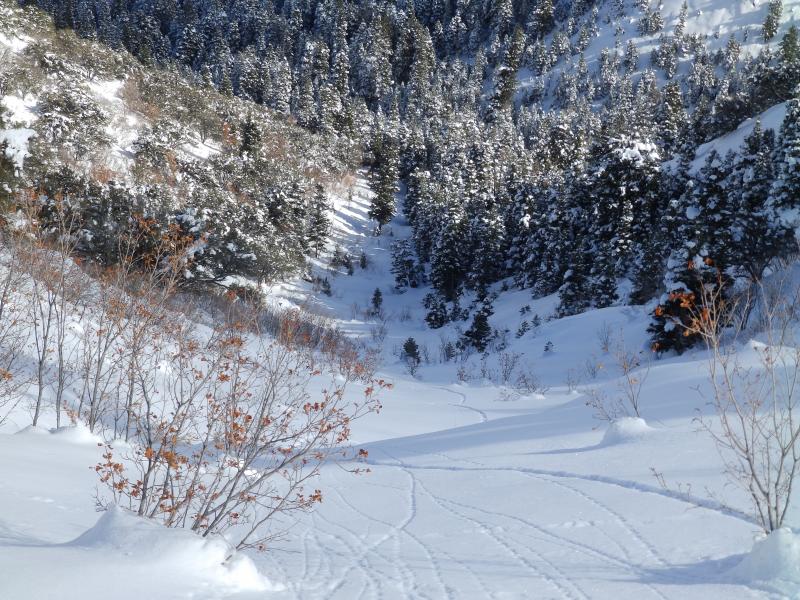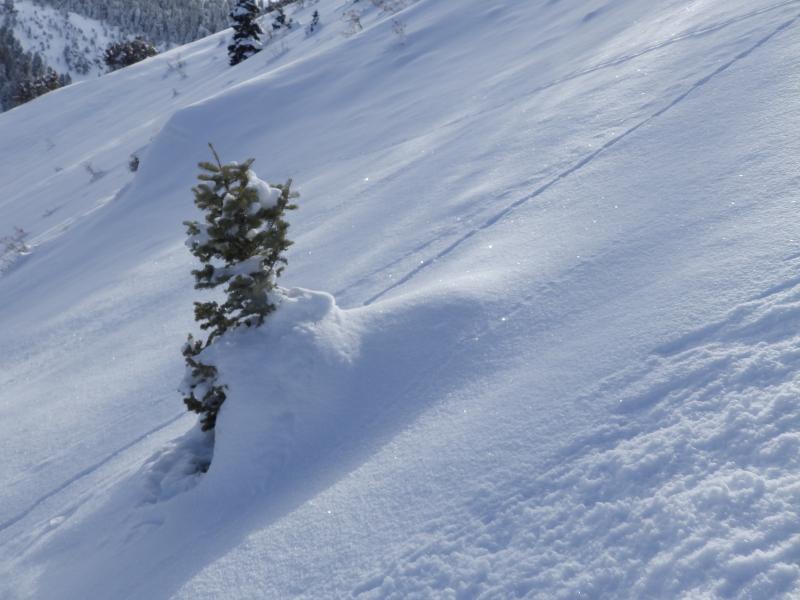 Photos below. Tension cracks on a north facing slope on the Mountain Sheep Canyon Ridge, my advice is not to ski out of this canyon, heinous bushwhacking.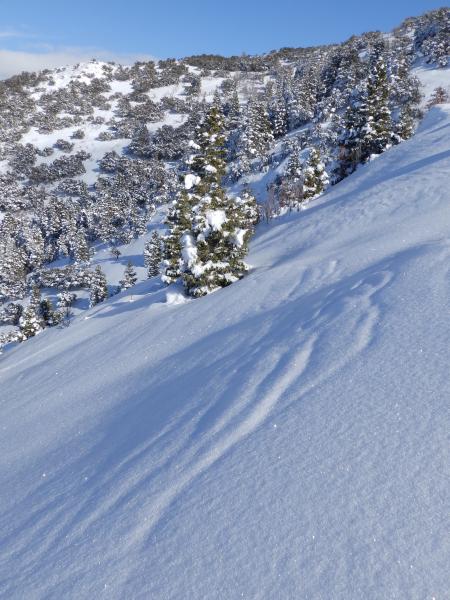 Photo below, Pahvant Butte, with the snow cover in this area it might be possible to do some volcano skiing with out driving to the west coast!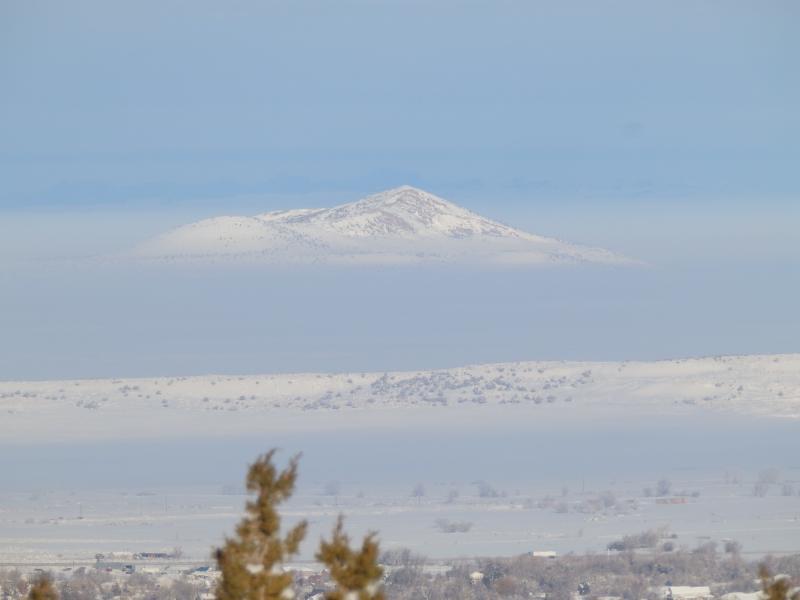 Snow Profile Coordinates: