Location Name or Route:
American Fork - Silver Crk, Ant Knolls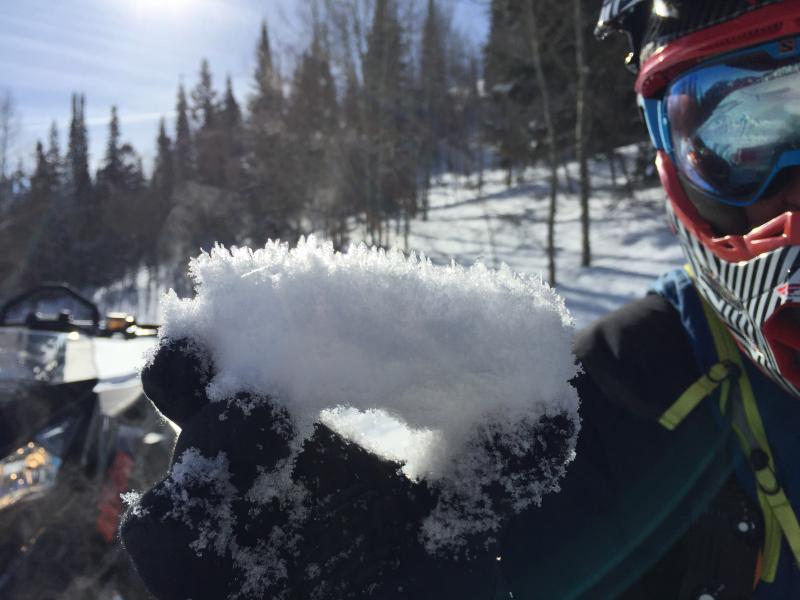 Couldn't find any faceted layers in the middle of the snowpack on northerly facing slopes that would break in stability tests. Different story on southerly aspects where we got ECTP22 on facets below an ice crust about 2.5 feet deep.
The biggest problem on northerly aspects is on slopes that avalanched during the Solstice time period just before Christmas. Many slopes like this one on Ant Knolls Peak have very weak facets at the ground. It's getting harder to tell which slopes avalanche and which didn't during that cycle; therefore, its best to assume that any steep slope facing NW, N, NE and E avalanched. This slope did slide around the solstice and I wouldn't get anywhere near it. Despite lots of snowmobile tracks in the area, no one had touched it either.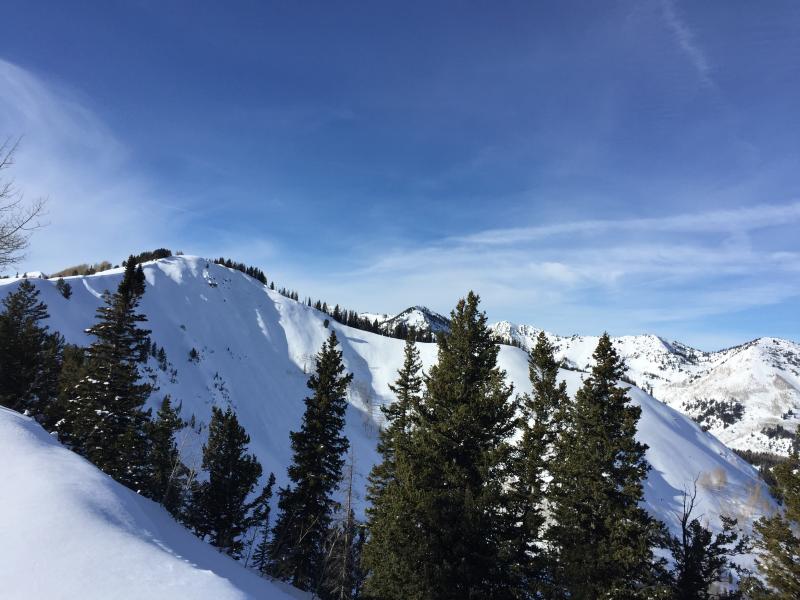 Snow Profile Coordinates: