Location Name or Route:
Gold Basin - Red Snow Cirque
From Red Snow Cirque, looking across to Laurel and Mellenthin. You can see all the wind damage up high and I would still be suspicious of all the wind slabs in the wind zones.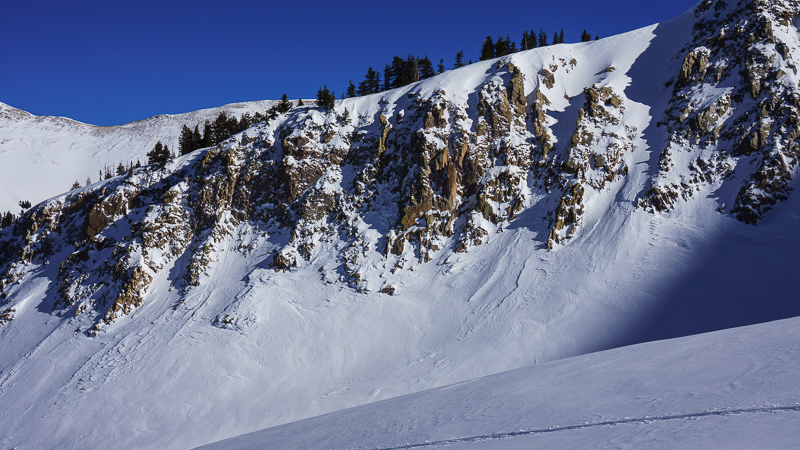 Some nice cross loading of wind drifted snow on the west face of Red Snow Snow Cirque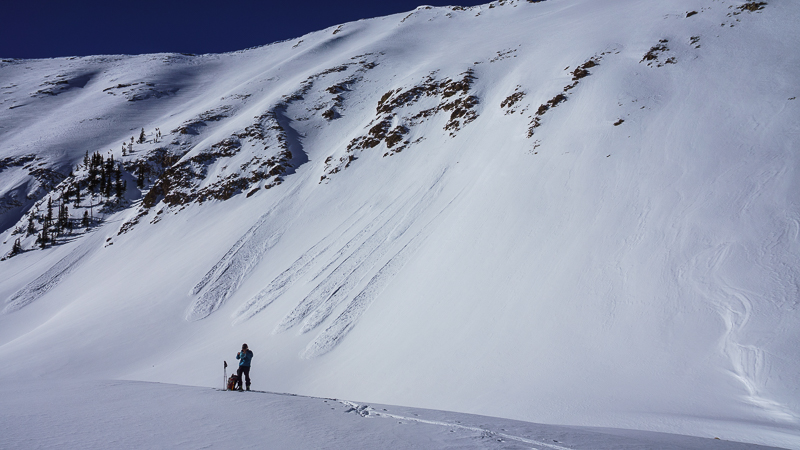 Some small, dry, loose sluffs on the southeast facing slopes below Tuk-No in Red Snow Cirque.
Snow Profile Coordinates: