Comments:
Eric and I made it out to enjoy the sun and powder today in the upper end of Beaver Creek in SE Idaho. Found some fun, fast snow and some great turns.
We got a pretty good look at a lot of country today and didn't notice any new or recent avalanche activity. Quite a few sledders were out testing the bigger bowls and not having any problems that we could see. The slopes we rode today were lower angled (<32 degrees) but rode very well. Some nice, big hoar frost has formed over the past couple of days and made for some good, fast snow. Very fun now, but probably will present itself as our next weak layer when it snows again. We rode mostly NE aspects at approximately 9000'. There were a few steep (but short) rollovers on the hill we rode that felt fairly punchy when we carved down them. The snow felt fairly weak to me. Makes me think that another storm could turn things very sketchy, at least in the areas with a shallower snowpack.
We noticed the east facing aspects were starting to see some sun effects around 2:00 when we left. Not sure if it will crust up or not, but we could feel a bit of a change in the snow, not necessarily wet, but getting heavy. Definitely a fun day to be out in the backcountry.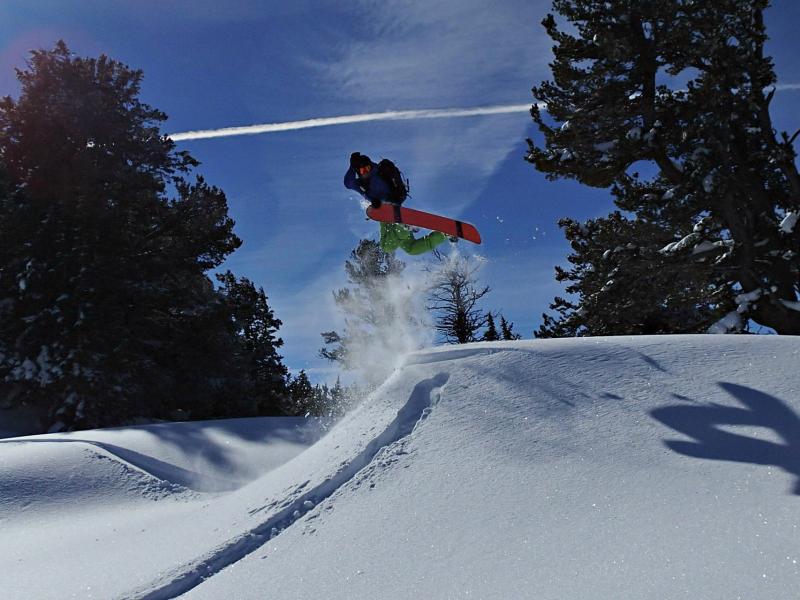 Snow Profile Coordinates: