Location Name or Route:
Aspen Grove to Stewarts Falls
Comments:
Wet, loose sluffs down to the Stewart's Falls trail. Localized wet loose sluffs, size D 1/2 to D2 on steep, sunny slopes at mid and low elevations in Provo area mountains. Largest wet sluffs were on the SW end of the Timp massif - they all seem to have originated in rocks, which heat faster, and funneled into gullies.
Looked at the very low elevation snow (7,200'). About 3 feet of snow, a few inches of new snow on the weaker near surface facets, not much of a load. Both layers fist hardness. Lower two feet of the snowpack got progressively stronger, mostly 1 finger to the ground.
Issue with the upcoming storm may include small wet sluffs at the lower elevations if they get rain on snow or damp snow, all aspects, with special attention to avoiding terrain traps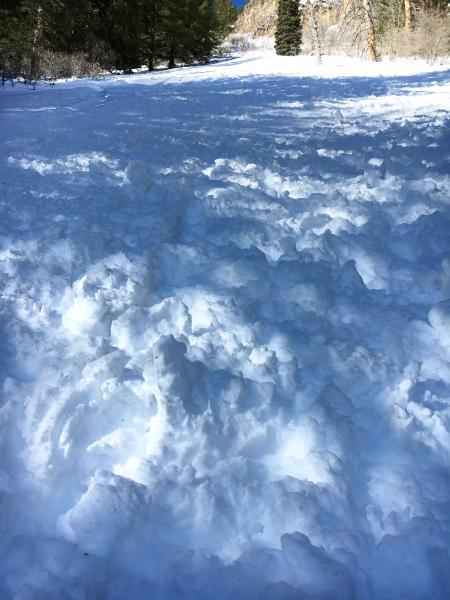 Ice looking nice. 2nd photo - if you look closely, you can see old snow covered debris down on the lower access trail to the water fall. One issue with the lower elevation terrain in much of the Provo area mountains is that you are often in avalanche run out zones and tracks, with the avalanche starting zones way above you. This makes it unusually dangerous during natural avalanche cycles.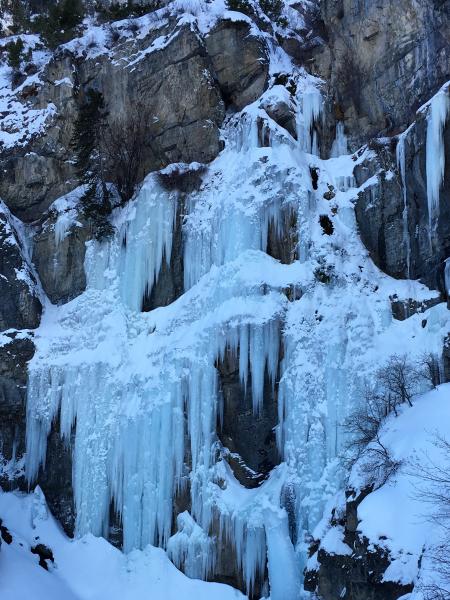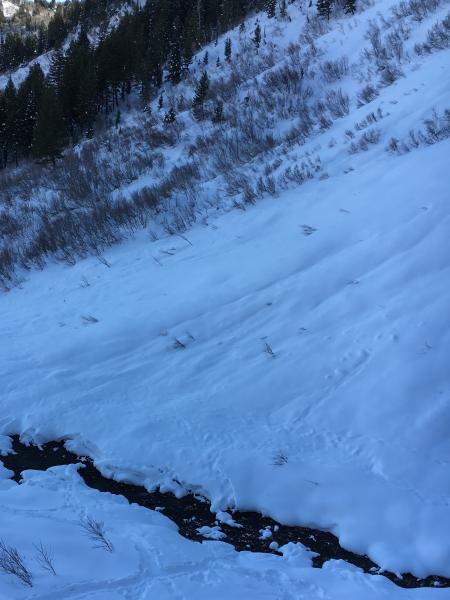 Winds still drifting a bit of snow at the upper and mid elevations.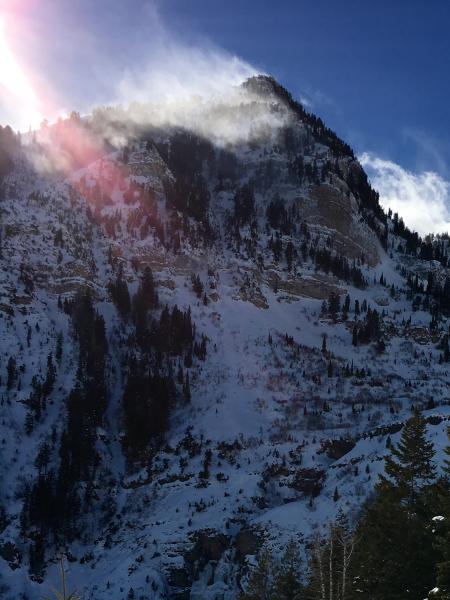 Snow Profile Coordinates: